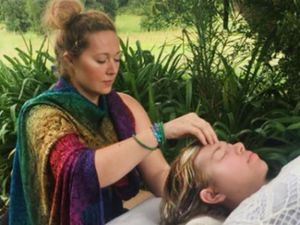 Member since 2018
Sharlene Younger - Access Consciousness Bars Practitioner Brisbane
Sharlene Younger
12 Vallely st
Annerley QLD 4103
Servicing area: South East Brisbane, Brisbane - Inner South, Annerley, Greater Brisbane, Rosebank NSW, Brunswick Heads, Mullumbimby, Lismore,
Healing
Inflammation
Mind
...
Access Bars works with 32 points around the head that relate to all the facets of life that when activated, brings about ease, clarity, peace, inspiation & joy.
Sharlene Younger - Access Bars Practitioner Brisbane
---
ABOUT
I have a passion for seeing people heal and being at peace. How much more availability one has to laugh, play, and to truly expand their capacity to receive and give love once healing shifts have occurred.
People who have their bars run often experience:
*Clarity of mind
*Less mind chatter
*Less inflammation in the body
*Restful non-interrupted sleep
*More peace/less reactive,
*A sense of resilience
*Ability to focus for longer periods of time
*Improved manageability of depressive and/or anxious tendencies
*Significantly more joy and happiness
---
If you would love for me to work with you, please message me on 0411719718.

Qualification details
Access Bars Practitioner (Access Consciousness) Essential Oil Wellness Advocate, Holistic skin and beauty consultant using chemical free botanicals.
---
Service categories