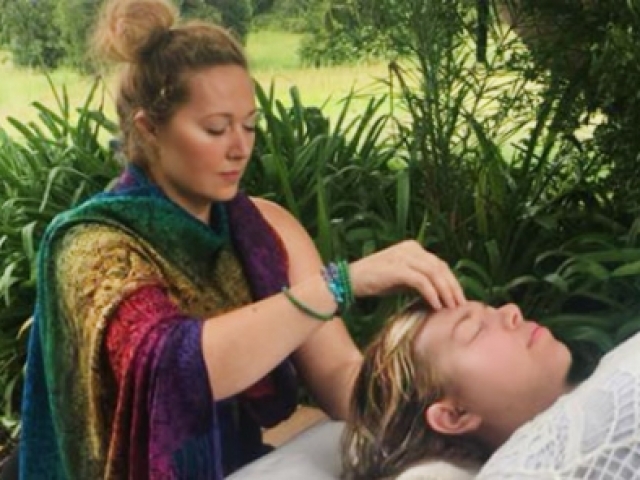 I have a passion for seeing people heal and increase their capacity for inner peace and joy, and to feel spectacular and nourished inside and out! 
Sharlene Younger - Holistic Wellness & Beauty Practitioner
Servicing area
Brisbane, South East Brisbane, Brisbane - Inner South, Annerley, Greater Brisbane, Rosebank NSW, Brunswick Heads, Mullumbimby, Lismore,
---
Focus areas
Access energetic facelift
Access consciousness
Spiritual development
Alternative medicine
Trauma
Joy
---
---
I offer energy healing services using Access Consciousness modalities and natural organic beauty therapies. If you want to nourish the mind, body, and the being, I've got you covered so you can feel spectacular inside and out!
ACCESS CONSCIOUSNESS MODALITIES
Access Bars

Access bars is an alternative medicine process that works with 32 points around the head which when lightly touched activates the different areas of your life to reduce the charge (stress) and resistance related to those areas of life. As life happens we can get cluttered overactive neuro-pathways creating too much heat and electromagnetic charge which inhibits inspiration and clear thinking. If you want access to more ease, joy, and clarity in your life, then this is for you! People who have their bars run often experience:

Clarity of mind

Less mind chatter
Less inflammation in the body
Restful non-interrupted sleep
More peace/less reactive
A sense of resilience
Ability to focus for longer periods of time
Improved manageability of depressive and/or anxious tendencies
Significantly more joy and happiness
Access Bars opens up the capacity to receive! This is why it is often suggested as a first point of call.
Access Bars Classes (available from August)
Learn how to run the bars for your family, partner, friends and clients in a 1-day intensive practical class. Once you have attended a one-day class, you are then invited to attend swap events with other Access Bars Practitioners!! What contribution can the Access Bars class be for you, your life, your loved ones and your clients (if you choose to add it to your current practice or choose to start one with Access Bars!!).
This is no ordinary facelift! Ever had an energetic facelift that activates quantum particulates and dissipates everything you have judged about your face and the points of view you have solidified in your body? especially about the body? As you change the way you relate to your body, your change the way you relate to everything in your life. Access Facelift Practitioners follow the energy. Occasionally this can look like working with other aspects of the energy field and body to activate the chi flow through your neck, face, and head and can support the entire body. Have you ever had a facelift where the practitioner works on your feet? This beautifully energetic and gentle modality works with your energy fields and body to restore cellular juvination, dissipate trauma locked in the muscles and expression plus SO MUCH MORE!
MTVSS (Molecular Terminal Valence Sloughing System)

This is one of the most potent Access Body Processes. MTVSS is a hands-on healing process that can begin to dissipate issues in the body, a 'one stop shop' for the body to create a different possibility. What would your body like to change and have more ease with? Examples of what MTVSS can support:

immune system

general health

digestion

hormone system
BEAUTY & SKIN WELLNESS SERVICES (Available in August)
Hydrolysed Collagen Organic BB Glow Facial
Superior grade hydrolysed collagen formulated by dermal therapists. This isn't a run-of-the-mill facial! This is the only BB Glow with hydrolysed collagen to deeply enrich, firm, lift and repair on a cellular level. Expect the quality of these ingredients to be found in a $400 facial by a dermal therapist. Incorporate super active collagen, stunning natural pigments, many anti-aging ingredients, salmon DNA, vitamins, and antioxidants, we infuse BB Glow into your skin with a dermal penetration device to keep your skin decadently healthy, vibrant, glowing, and youthful. The results of this facial are instant and even better over time with 6 sessions to truly transform your skin by activating its own healing powers and providing you with a glow that takes years off your appearance.
People who have BB Glow facials experience the following:
Evenness in skin tone (dismantles and breaks down discoloration)
Super hydrated and glowing skin
reduced fine lines and wrinkles
reduced appearance of under-eye dark circles
reduce blackheads and clogged pores
swim, work, dance, play all without having to reapply your foundation!
Great for people with:

no skin issues at all and who just want to look and feel spectacular
rosacea
dull skin
acne scars
jowls
lax skin
age spots, sun spots, freckles (if you want to keep some, let me know and I'll dermal pen around them)
sun damage
smokers and ex-smokers looking to repair and rejuvenate their skin
dehydration to the skin and skin malnutrition caused by lifestyle particularly regular drinking
skin that shows the signs of aging
By far one of the best processes for skin health, rejuvenation, and healing especially when combined with stem cell activating/anti-aging serums of the absolute highest medicinal quality.
BB Lips with Hydrolysed Collagen and organic natural tint
Similar to BB Glow above, BB Lips repair, hydrate and rejuvenate your smoochers on a cellular level by infusing dermal therapy grade nutrition into your lips with a dermal pen and add a little pop of healthy colour or something a little more dramatic if you choose.
A beautiful mind = a beautiful life
Nourished skin and body = a vital, glowing, healthy vehicle to express and experience life through
If you would love for me to work with you, please message me on 0411719718 or book via https://accessconsciousness.youcanbook.me
Access Bars is a modality of Access Consciousness that is a light touch technique which predominantly uses 'the bars' which are 32 points around the head that when lightly touched, activate the area of life that that particular bar relates to in order to
Access Facelift
1hr 30min
Energy Healing
Spiritual Healing
This beautifully energetic and gentle modality works with your body's cells to restore, enliven and rejuvenate. Many different energies are applied to the energy field, face and body during this process. This work is deep and unlocks and dissipates everyt
---