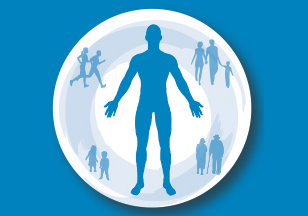 Want to find out my availability, pricing or opening hours? Click on Send Me Details Now to get started.
Send Me Details Now
Clicking on the Send Me Details Now button opens an enquiry form where you can message My Care Health Professionals directly
MyCare Health Professionals is an integrated and holistic health centre aiming to provide the best possible treatment outcomes and health solutions for Bowen Hills, Fortitude Valley and surrounding areas.
Simon Strudwick - My Care Health Professionals
Focus areas
Gambling addiction
Pain relief
Fitness
Health goals
Lifestyle
Muscle tension
---
---
We have gathered together a select group of practitioners who all work together to put the patients' needs and goals first. We have a strong focus on providing a service that will educate and assist people in reaching their health goals, no matter what they may be.

All our practitioners are hand chosen not only because of their skill and experience, but also because of their passion to work closely together with others to provide the best possible outcomes to patients.
---
Physiotherapy
At MyCare Health Professionals, we have physiotherapists with a combined experience of over 25 years and as such, we are equipped to diagnose the root cause of your problems, rather than just treat the symptoms of your problem. Our initial physiotherapy sessions are targeted at finding the cause of your problems through our holistic and thorough assessment of your entire body.
Most physiotherapists will only examine the body part related to your condition, but at MyCare Health Professionals we examine the whole body to find out the relationship between different objective signs and symptoms occuring. We will inform you of our findings; and by the end of your first or second physiotherapy session you will know exactly which parts of your body that you need to work on and we will provide you with the support you need to "fix" your body.
To support our claims, we offer our money-back promise to you. If you are not completely satisfied with the level of quality of our physiotherapy service, we will refund the cost of your initial physiotherapy consultation and offer you a second physiotherapy consultation for free.
We believe in our high quality of service and you will too when you experience a session with us!
We treat a multitude of musculoskeletal conditions including:
postural related imbalances
sporting injuries including ankle and knee sprains
We are preferred providers for Medibank Private and HCF health fund members. This means you may expect to pay less gap depending on your level of cover. BUPA members can also expect to receive a discounted rate, however we are not a preferred provider so standard rebates will apply. Contact your health fund to clarify these terms as each members health cover is individualised and private, as such we are not able to advise you of your gap amount prior to your first appointment.
Acupuncture
What is Traditional Chinese Medicine?
Traditional Chinese Medicine (TCM) is a system of primary health care that includes acupuncture, Chinese herbal medicine, remedial massage (tui na), exercise and breathing therapy (such as qigong), and diet and lifestyle advice. In Australia, the most popular forms of TCM health care are acupuncture and Chinese herbal medicine.
Traditional Chinese Medicine has an uninterrupted history of development in China and other parts of East Asia dating back thousands of years. The primary feature of modern TCM is the premise that good health relies on the restoration and maintenance of harmony, balance and order to the individual.
TCM takes a holistic approach to understanding normal function and disease processes and focuses as much on the prevention of illness as it does on the treatment.
Our acupuncture and TCM practitioners here at MyCare Health Professionals are experienced in treating the following conditions:
Stress related conditions
Smoking/gambling addiction
Musculoskeletal conditions
Injury recovery/rehabilitation
Fertitlity issues and antenatal care
Exercise Physiology
Exercise Physiology is the practice of identifying and correcting improper movement patterning that has led or can lead to the onset of pain.
Our exercise physiologists are trained in movement pattern correction, the identification of muscular imbalance and the correct re-training process to fix the identified problem. As well as musculoskeletal pain our exercise physiologists are trained in lifestyle management and lifestyle modification programs designed to have a positive impact on the following conditions:
Metabolic condition and weight loss
Musculoskeletal injuries and movement based pain
Sports conditioning and physical fitness
Corporate health and wellness programming
Balance, postural adjustment and retraining
Neurological and psychological health and lifestyle management
Gait adjustment and retraining
What can expect from your session with an exercise physiologist at MyCare?
This will depend on your goals, but you will initially receive a full health/wellbeing/lifestyle/goals/physiological assessment. Depending on your goals, your session will include cardio exercise as well as resistance (weight) training. You will also receive a home program to ensure you meet your goals in a manner both safe and conducive to your health.
We recommend wearing anything that you feel most comfortable exercising in, as well as a water bottle and towel. Comfortable exercise shoes are also advised for safety reasons.
Dietetics
Dietetics as a profession optimises the health and wellbeing of individuals and communities by utilising physiological and psychological factors that relate to nutrition, health and disease.
Our nutrition and dietetics team will help you to improve your wellbeing by assessing your needs and providing you with a personalised diet and lifestyle plan. During your initial one-on-one consultation we will assess your medical history, lifestyle habits and dietary requirements.
Developing a better understanding of your lifestyle and day to day routine will allow us to identify any problem areas that may be directly affecting your health. From here we will be able to create an achievable dietary plan that will allow you to reach your personal wellbeing goals.
Massage
Massage is an often overlooked natural healing therapy that can benefit your overall health and wellbeing on a regular basis.
It has been shown to improve performance, aid recovery, prevent and eliminate injuries, reduce stress and even enhance metabolism and circulation.
Massage is much more than simply kneading and squeezing of muscles, it heals and invigorates tired, aching or injured muscles. But as well as attending to your muscles, massage increases your blood and lymph circulation. Lymph fluid rids the body of toxins and wastes, and it's natural function is enhanced with the aid of massage.
Peer-reviewed medical research has shown further benefits of massage include:
Reduced trait anxiety and depression
Temporarily reduced blood pressure, heart rate and anxiety
Stimulation of the immune system
Our experienced massage specialists are trained in the art of deep tissue, relaxation, Tui Na, Shiatzu and Swedish massage as well as Lymphoedema management.
---