Find a Life Coach in your area
Member since 2012
Simple Life Strategies
Want to find out my availability, pricing or opening hours? Click on Send Me Details Now to get started.
Clicking on the Send Me Details Now button opens an enquiry form where you can message Zoe B directly.
How is it that some people are able to rise above challenges and succeed in life while others struggle to get by?
Simple Life Strategies
---
This blog is about understanding how exceptional people operate, including what strategies they use to overcome things like stress, boredom, procrastination & fear and how they have learned to optimise their minds for the best results in life.
Research has shown that exceptional people are no smarter or richer or luckier than anyone else – they have just figured out the strategies they need to get what they want out of life.
My mission with this blog is to share these simple life strategies with you so you too can start to enjoy the benefits of the most exceptional, successful & happiest people on the planet. Whether you're keen to progress in business or are just interested in enhancing your life on a personal level, there's sure to be a simple life strategy to suit your needs.
Coaching
---
if we want our lives to be different, then we have to make changes
Coaching is for anyone who wants to change their life for the better. By working with a coach you can overcome any obstacles that may stand in your way or make your life difficult and work on setting goals to help you achieve what you want in life. Coaching is about understanding yourself better so you can perform at your personal best. Everyone's different – but the truth is that most people coast through life without putting aside time to work on improving themselves. The ones that realise they have the potential to consistently improve themselves tend to be the most successful & happy people.
My personal style of coaching involves not only working together in person or over the phone/skype to create positive changes, but also teaching you the tools you need to take away with you so that you can make changes in the long term.
coaching can be used to:
Reduce stress & anxiety
Increase energy & motivation
Accomplish goals faster & easier
Improve your confidence
Control your emotions
Overcome negative habits & phobias (smoking, unhealthy eating issues)
I coach using a variety of strategic thinking techniques from business through to nlp, positive psychology & neuroscience.
coaching with Zoë
---
Zoë offers one-on-one coaching programs designed specifically for your needs. Not sure what you need? Check out the table and descriptors below to understand the most popular coaching components or simply contact Zoë for more details.
Coaching programs involve one-on-one hourly sessions either in person, over the phone or using Skype. Program periods depend entirely on your personal objectives. Multiple components can be covered in any one program.
Mini Programs:
4 – 8 sessions (choose 1 coaching component from below table)
General Programs:
12 sessions (choose 3 coaching components from below table, includes one free review session)
Ultimate Coaching Program:
24 sessions across a 1 year period (Bespoke long term programs to cover a full range of coaching components, limited places available).
Review Sessions:
one-off review sessions (ideal to review coaching components already covered, only available for those who have worked with Zoë in a long- term capacity)
Testimonials
---
here's what some of Zoë's clients have to say…
I was in the process of setting up two new businesses. I kept encountering a significant 'roadblock' which was holding me back – one that I just could not put my finger upon. I chose to work with Zoe to coach me forward through this issue – and her confident, elegant approach to uncovering the true issue and then helping me to resolve it completely vindicated my choice in her as my coach. The outcome was excellent, and I see this as one of the best investments I have made that has returned many times over already. I have no hesitation in highly recommending Zoe. She made the difference for me.
Philip, Executive Director, Resourced Leaders.
There are two great things about working with you Zoe. 1) You get results 2) Your humour, energy and enthusiasm is contagious. Therefore, I leave our sessions giggling and with a clearer direction and purpose. Zoe, 6 months on and the changes you assisted me with are still going strong. You helped removed a value conflict that has held me back and gave me a new strategy which means I don't hit the snooze button anymore!
Kevin, Commercial financial controller
With a week to reflect and test my negative emotion busting session I want to again say 'thank you'! Your style and tonality was pitch perfect to guide me through an otherwise scary mind field of locked emotions. I trusted that you were guiding me through the session to exactly where I needed to be. This week has certainly been played with a 'lighter' state and I have caught my mind correcting itself away from a path of guilt, anger or sadness, on a number of occasions. My thinking has quite radically changed and I am excited about what I can achieve with this new and improved mindset!
Carly, Business Team Co-ordinator
Immediately after my sessions with Zoë there is a positive and noticeably different way that I deal with certain situations that would previously have bothered me. Feelings of anger have turned into patience and sadness into acceptance. I have more clarity in my thinking. It's helped me to make positive changes in my life and allow me to put my shoulders back and be a worthy person in this world.
Salina, HR Manager
Zoë has a calming and incredibly positive presence, and a pandora's box of tools to help you achieve similar results. I look forward to learning more from her about mastering the mechanics of my devious mind.
Marsha, Art Director
I found the NLP session very helpful with my communication and with influencing skills. As communication is an essential part of my job role and capacity to manage change are essential ingredients in the leadership and management of organisations.- i will be booking for another session soon!!!
Mariah, Marketing Manager
Recently I made a decision to move out of my home and rent it out rather than go broke while trying to set up my own business. I was really dreading having to move out and share again and could not see anything positive about it. Over a series of sessions and using some really clever techniques, Zoe helped me to quickly come to a positive solution. I feel much more relaxed about it now and the time will fly!
Kristina, Operations Manager
Working with Zoe helped me understand and appreciate the importance of being true to yourself. She was not only a very inspiring coach to work with but also has an incredible knowledge and understanding of cognitive behaviour, as well as using some great techniques and tools in the actual coaching sessions. A truly great coach!
Rebecca, Hosted Buyer Manager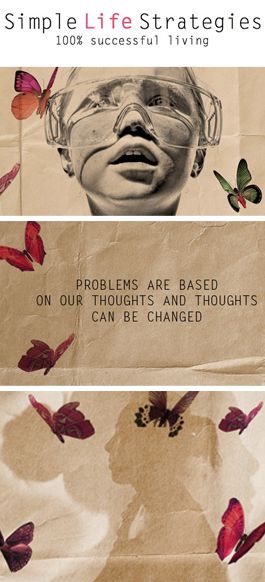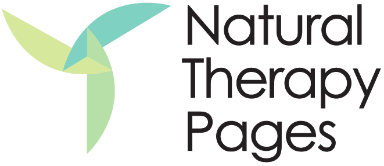 Simple Life Strategies