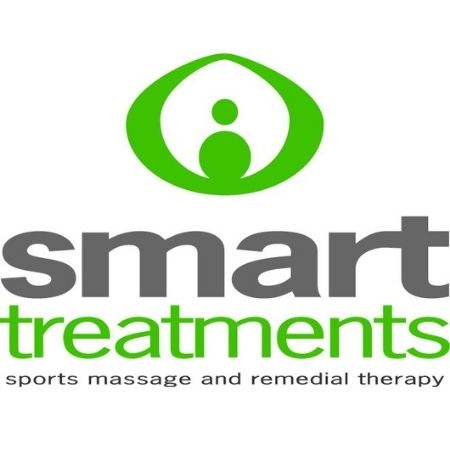 S.M.A.R.T Treatments
Clicking on the Send Me Details Now button opens an enquiry form where you can message Karren directly
Send Me Details Now
SMART Treatments' team of massage therapists are experienced in treating professional athletes, corporate employees, as well as everyday aches and pains, including posture-related injuries. Treatment plans are tailored to meet each client's needs using a variety of hands-on techniques. Schedule your consultation, send an enquiry today.
Sports & Remedial Massage Therapist
Servicing area
The Hawkesbury, New South Wales
---
Focus areas
Headaches
Stress management
---
---
Karren's 20-year career experience in remedial and sports massage has seen her treat top athletes and several individual clients.
As a massage therapist, her primary passion is helping clients relax and recover from stress or aches and pains.
She's trained in the following massage techniques:
Deep remedial massage
Flowing massage style
Sports Massage
Hawaiian Lomi Lomi
Reiki
Karren and her team at SMART Treatments are proud to set new standards for the massage industry both in quality of service and professionalism.
All therapists in the clinic were hand-picked by Karren, with regular training offered to keep techniques relevant and effective.
She combines over 20 years of experience in the industry with extensive studies in human movement, health and wellbeing to introduce innovative modalities like SMART Yoga.
One-on-one sessions and packages are available including assessment, correctional exercise, core strengthening, massage, kinesiology & yoga to help manage and correct postural deviations.
Fully accredited, insured and recognised by the Association of Massage Therapists.
HICAPS available.
Services Offered
Sports Massage
A sports massage is a manual therapy of muscles designed to help relieve pain and stiffness caused by physically demanding activities.
Sports massage focuses on maximising the benefits of specific massage techniques and supporting further exercise and activities.
The impact of certain activities on specific joints, muscle groups, tendons, ligaments, and soft tissue groups are examined.
Karren performs a thorough initial assessment to build a massage therapy plan tailored to the specific needs of each individual athlete.
The benefits of a sports massage are not limited to athletes. To prevent injuries and damage, it is important to pay close attention to the body when starting a new activity or even engaging in a regular one.
Massage can easily be included in both the assessment and care plan.
From helping elite athletes recover from competition injuries to relieving the tension of everyday life in an office environment, Karren has the tools and skills to help.
Remedial Massage
This massage provides specific therapeutic effects while manipulating superficial and deeper muscles in the body.
Using a range of techniques, remedial massage promotes the body's self-healing process, leading to the repair of soft tissue injuries and the restoration of normal muscle function.
Deep pressure and friction are applied on muscle fibres to release tension, reduce pain, and treat musculoskeletal injuries.
Karen and her team take pride in creating individualised treatment plans that provide the quickest, most effective recovery.
Testimonials from Karrens' previous clients:
"I have tried plenty of different yoga classes, but this is by far the best I have experienced - I was a bit stuck in the idea that yoga was slow and boring, but Karren makes the class interesting and a REAL workout! I would go every day if I could - I do plenty of sport, have tried the gym etc but never seen the changes in my body that I have from doing Karren's class (and I am only doing it once a week!). I would highly recommend Karren's classes (even if you feel you don't have the fitness or flexibility to do yoga yet - just give a class a go as Karren shows you how to do it at a level that suits you)." - Anita Louise
"Karren has helped me to remove my orthotics in time for summer! Can't wait to wear thongs again, highly recommended!" - Lilly
If you want to relax, pamper yourself, or get a very well rounded massage, Karren and her team can help!
For all enquiries and bookings, call or send an enquiry online.
Qualifications
Diploma In Remedial Massage Therapy
Certificate In Heartworks Hawaiian Lomi Lomi
Diploma of Sports Therapy Kinesiology
Professional Membership
AMT - Association of Massage Therapists