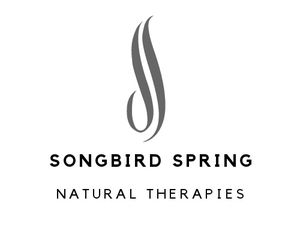 Member since 2011
Debby Mahony
20 Songbird drv
Pomona QLD 4568
Servicing area: Pomona, Noosa, Sunshine Coast, Queensland, Gympie, Kingaroy, Cooloola, Tin Can Bay, Rainbow Beach, Eumundi, Cooroy, Nambour, Coolum, Peregian Beach, Maroochydore, Buderim, Caloundra, Maryborough, Hervey Bay
Anxiety and phobias
Wellbeing consultations
Personal growth
...
Want to find out my availability, pricing or opening hours? Click on Send Me Details Now to get started.
Clicking on the Send Me Details Now button opens an enquiry form where you can message Debby Mahony directly.
Debby practices a range of professional modalities. Colon Hydrotherapy, Craniosacral therapy, Reiki and Kinesiology are some of the services offered to people in the greater Noosa-Sunshine Coast area. Great to assist your body's innate ability to heal a range of health symptoms and conditions.
Colon Hydrotherapy
---
WHAT IS COLON HYDROTHERAPY?

Colon hydrotherapy is a time proven and highly effective way to cleanse the large bowel (colon). Many health problems are due to autointoxication created by a toxic environment in the colon.

Consider the GMO foods and the shortage of minerals in our soils. This has significantly altered the ideal diet & lifestyle. Also consider the highly processed food products that many people consume on a regular basis. A toxic colon is more the rule than the exception. Insufficient elimination of waste material from the colon and the systemic contamination that this creates is a major, though largely unrecognised, source of ill health and disease. People with a non toxic colon tend to express a sense of well-being.

WHY TRY COLONICS?
Preparation for sporting event eg. Triathlon
As part of your detoxification or weight loss program
Loss of peristalsis (muscle contractions to move waste through colon)
Headaches
Confusion or inability to focus
Tender to touch
Bloating and constipation
Toxicity
Pre & post Gall Bladder Cleanse
A need to reduce the risk of the onset of many degenerative diseases

BENEFITS

Colon hydrotherapy advocates often emphasise prevention, but this form of therapy may also assist in these areas:
Constipation
Rehydration
Liver rejuvenation
Fatigue
A previous history of Colitis
Allergies or sensitivities
Diverticulosis
Skin problems
Headaches
Flatulence
Confusion
Lack of focus

WHAT TO EXPECT

Each session is 45 – 60minutes.

Colon Hydrotherapy is a gentle and thorough way to cleanse the colon. It is discreet and your privacy is protected at all times. Disposable speculum kits are used to ensure your safety. The qualified operator ensures the water temperature is around body temperature and pressure is monitored constantly to ensure comfortable and effective operation of the apparatus. Verbal communication is encouraged to ensure maximum benefit is derived from the session, although occasionally clients prefer to go into a meditative state with little conversation.
You should feel clear headed and well hydrated after the session.

HOW OFTEN CAN I HAVE A COLONIC SESSION AND WHAT SHOULD I DO TO ASSIST MAXIMUM BENEFIT?

The Spring Clean (3 sessions in one week) does not require dramatic changes in diet, though there may be a need for elimination of one or two foods due to sensitivities.

For some people who only move their bowels once a week – it has been found that making dietary modifications combined with colonics helps to promote daily movements. If you don't have an evacuation with your bowels daily, you will have constipation.

One session is beneficial, but we usually recommend 1 colonic per week for 3 weeks or 3 times in 7 - 10 days (eg Monday, Wednesday & Friday). This is most benenficial on a quarterly or yearly basis for maintenance. People with a longer term health issue benefit from a package deal of 5 colonics over 10 - 14 days. Occasionally, clients may need more long term regular treatment. No referral is needed, though if you do have a health issue, you may want to consult your GP or specialist first.

We generally discuss your diet during the colonic time.

KINESIOLOGY
Kinesiology is a bit of a loose term to describe someone who uses muscle monitoring as a tool of inquiry. Kinesiologists generally develop their own style over time, adding new tools to their "kit bag". Muscle monitoring is sometimes referred to it as muscle testing, although that's not an entirely accurate description. It is used in conjunction with other forms of healing, such as Neuro Linguistic Programming (NLP), acupressure, crystals, flower essences, aromatherapy, brain integration exercises, sound or colour therapy...
Debby has trained since 1993 with local and international intructors in these kinesiology courses:
Touch for Health Synthesis; Structural Biokinetics; Nutritional Biokinetics; Psycho(logical) Biokinetics; Heart Healing; Neurolinguistic Kinesiology; Touch for Learning levels 1 & 2; Touch for Health Metaphors... and more...
Debby has been registered with the International Kinesiology College as a Touch for Health Instructor since 2007.
BIODYNAMIC CRANIOSACRAL THERAPY
This profound therapy is generally found to be very relaxing. While in this relaxed state, the body can truly heal on all levels. Some schools claim that this therapy has the ability to return the body to its original blueprint. No two sessions are the same, even with the same variables. I see it as a reminder of who we really are and helps to re-integrate our body-mind-spirit beautifully. One of my favourite therapies to give and receive.
REIKI
Debby originally trained in "Spiritual Healing" in 1986, which is very similar to Reiki. As Spiritual Healing is not commonly known, she attended level 1 Usui Reiki in 2000 and then decided it was time to complete her Reiki Masters in 2020 as she wanted to offer more in the way of remote healing to those affected by an altered lifestyle and enviroment due to COVID-19 and all that entails. Debby now offers Usui and Seichim Reiki.
COSTS

For more information about this invaluable investment in your wellbeing, vitality and longevity, please refer to our website www.songbirdspring.com or contact the clinic on 0414 60 50 10 or debby@songbirdspring.com. Package deals and seasonal program savings are regularly offered via the website.


For more information about the best services for your needs or to organise an appointment - just give us a call!
Qualification details
---
Cert. Colon Hydrotherapy
Cert. Structural BioKinetics (Kinesiology)
Cert. Nutritional BioKinetics
Cert. PsychoBioKinetics
Registered Touch for Health Instructor (IKC)
---
See Also...
About Us
WELCOME To Songbird Spring Natural Therapies...
---
Service categories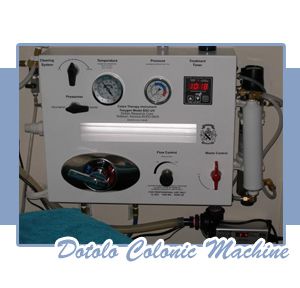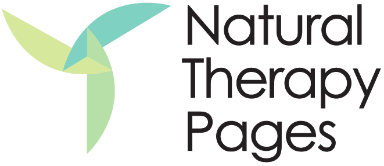 Songbird Spring Natural Therapies