Soul Alignment
10/47 Neridah st
Chatswood NSW 2067
Want to find out my availability, pricing or opening hours? Click on Send Me Details Now to get started.
Clicking on the Send Me Details Now button opens an enquiry form where you can message Yuki Sakane directly.
Are you carrying an excessive load that is hindering you from achieving your goals & dreams?

Ready to live the life you've always wanted?

Looking for a natural way to increase the wellbeing of your entire family?
About Soul Alignment
---
Welcome!


If you answered yes to any of the questions above, then we here at Soul Alignment are the professionals to call. No matter your age or past experiences with Energy or Spiritual healing, one of our trained practitioners can help you. A wide range of Animal therapy and Spiritual Workshop sessions are also available, so if you're ready to begin your journey to a more fulfilled life then just give us a call today!



---
Services On Offer
Animal Therapy

Soul Healing

Vibrational Therapy

Children's Health

Crystal Therapy

Energy Healing

Men's Health

Reiki

Spiritual Healing

Women's Health
---
Session Styles Available
Face to face - at our Chatswood Office
Distant Healing (consultations available across the globe)

Telephone sessions

One- on- one workshops and small group workshops

At your premises (with additional costs for travelling)
NOTE: Consultations can be in English or Japanese



---
Testimonials

"I have been seeing Yuki for her spiritual support for more than 5 years. She was always right! I have faced some difficult decisions on several occasions. What I learned from these experiences was that we all have something we don't want to face - our fear - our weaknesses - our laziness etc - and whatever decisions we make, we have to bear the consequences.
Our life is all up to us; for whether we make it better or worse, meaningful or head buried in the sand, believing or not believing. I have now chosen to face my challenges as much as I can. This is how Yuki has guided me through the spiritual world and I am glad I had her support throughout the difficult times. She is the only one that I can trust, which comes from my experience with others."
- M.Z. Wollstonecraft


"I am a Managing Director of a 30 million dollar turnover company and making hard decisions is an everyday occurrence. By confirming my thoughts and soul with Yuki, I can ascertain that I am on track with my goals. I also believe that it has been a good investment to do her course to develop my intuition needed for good decision-making, which is vital for my success.
Stress is something that I cannot eliminate from my busy life, and I find that a regular healing session with Yuki revitalises me so that I can deal with the stress before it affects my physical body. I recommend her service, especially to any other business owners and corporate people that are in a similar demanding life where they are forced to push themselves to achieve their goals.
Her distant healing and remote one-on-one workshops has worked out very well for me as it has enabled me to continue even while I am overseas on a business trip."
- Michelle Randwick NSW


"It was my very first time to experience her healing session and such a service like this. It felt extraordinary. Before I decided to come and see her, I was doubtful. But after the session, I thought it was amazing. I would like to receive her guiding service regularly from now on."
- Hiro Waterloo NSW


"I was living regretting my past actions, but I can now start to live my life again. Thank you for contacting him upstairs and allowing me to express my apology to him."
- M.K. Sydney NSW


"You are precise with your work and get to the core of an issue quickly."
- T Penrith NSW

"My environment has transformed since I did a session with you. Can't think of any other reason but you."
- Mr. Takai Sydney NSW

"You hit the nail on the head. How do you know my sister half a world away? I do reflexology on my father. On the days that you do your session with him, I can feel that his feet are in much better condition."
- S.I. Holland


"It was just an amazing experience the first time I felt what you call energy through my body. I'm lost for words. It was so powerful, I was shivering all over."
- M.K. Sydney


"I totally lost my voice for a week for no obvious reason, and I was going through a tough time trying to communicate with others. You treated me over the phone for 15min, and already I was starting to regain my voice. After the end of a single session, I was able to talk with you. I don't know what you did, but you certainly cured me. Thank you for helping me."
- Masa Brisbane QLD


To read more of our Testimonials, just click here



---
For more information about any of the professional Energy, Healing or Animal Therapy services that are on offer or to book in your next consultation, just give us a call or click on the 'Make an Enquiry' button below to send us a message instantly
---
See Also...
Soul Alignment - Animal Therapy
Looking for a natural way to improve the health & wellbeing of your pet? Ready to try an alternative therapy that has shown proven results? Then it's time to organise an Animal Therapy session at Soul Alignment in Chatswood today!
Soul Alignment - Workshops
Develop your special abilities and learn how to harness your child's potential, hen you organise your spot in an upcoming Development or Children's Workshop. Group & Phone sessions available
Soul Alignment - Energy & Spiritual Healing
Improve your Spiritual awareness & wellbeing, when you organise your next professional Energy or Spiritual Healing session with Soul Alignment in Chatswood. Distance healing & phone sessions also available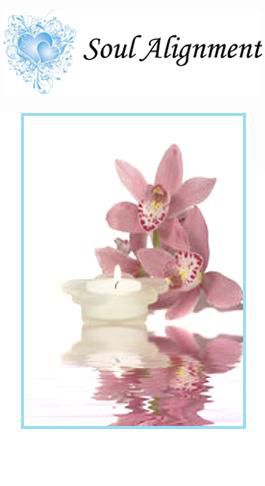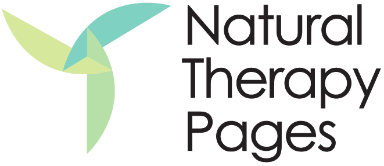 Soul Alignment