Member since 2006
Soul Harmony Massage
Servicing area: Castle Hill, New South Wales
Cancer management
Circulation
Headaches
...
Want to find out my availability, pricing or opening hours? Click on Send Me Details Now to get started.
Clicking on the Send Me Details Now button opens an enquiry form where you can message Diane Mifsud - Ellul directly.
Oncology Massage: Lymphatic Drainage: Remedial Massage: Pregnancy Massage: Relaxation Massage: Reflexology:Hot Stone Therapy: Ear Candling: Reiki:
Soul Harmony Massage
ONCOLOGY MASSAGE
Massaging a person with cancer or has a history of cancer, needs to be given by a trained therapist.
While massage is not a cure for cancer, it may help reduce some of the side effects of its treatments. With the right adjustments by a trained therapist everyone with cancer can receive the benefits. For the person receiving treatment for cancer, massage can take on other meanings. Instead of massage being used to remove knots, detox or help with range of motion it can help with reduction of pain, nausea and anxiety as well as promoting sleep and relaxation.
Dispelling the Myth
People with cancer are often told they can not have massage as it helps spread cancer cells though out the body via the lymphatic system. It has been well documented that massage does not contribute to the spread of cancer. Research has shown the the spread of cancer is because of genetic mutations (changes to a cell's DNA) and other processes in the body.
Oncology Massage given by a trained therapist is now being encouraged by some Oncologists and the Cancer Council.
Benefits of Oncology Massage
Pain Management


Improvement of Sleep


Nausea


Anxiety
LYMPHATIC DRAINAGE
REMEDIAL MASSAGE
PREGNANCY MASSAGE
RELAXATION MASSAGE
HOT STONE MASSAGE THERAPY
REFLEXOLOGY
As a reflexologist, my primary concern is your health and wellbeing.
All of my treatments are provided in a safe and caring envioment with your utmost comfort in mind.
Reflexology is a gentle and non invasive form of massage on the feet, using a range of pressure from strong/firm to gentle/relaxing.
Pressure is applied to specific reflex points on the feet that correspond to organs or glands that are in the body, allowing the body to return to a harmonious state of being.
Beyond relaxation, reflexology has been shown to improve many ailments, such as
Improvement of circulation


Boosts immune function


Reduction of stress


Aids in relieving joint pain, allowing better blood flow and movement to the affected area.
Reflexology can be effectively used in conjunction with other modalities, as well as used with modern medicine.
Come and dicover how you can benefit from reflexology with a tailored plan to suit your own personel needs.
EAR CANDLING
Ear candling is a
gentle and effective
way of extracting excessive wax and infective agents from ear canals. It eases the pain associated
sinusitis, post ear infections, headaches and in cases freer nasal breathing
. It is very
soothing and balancing
and can bring a state of
relaxation
for the client. Treatment takes approx one hour and it is recommended that both ears be done together to receive optimum result.
Ear Candling is not recommended for treating the following:
Perforated ear drum, after recent surgery, Cysts in the ear, Ear Drains (grommets), Acquired hearing loss, Congenital hearing loss, Osteosclerosis,Tumour of the Ear or current ear infections
REIKI
Rei
meaning - universal
Ki
meaning life force energy found in all living things
Reiki is a powerful, yet simple spiritual healing, involving laying of hands on or above the clients body, to allow the flow of channelled energy.
Treatments should be conducted in a quiet, relaxing area where both practitioner and client feel comfortable and have minimal distractions.
Reiki can
compliment other healing modalities
and not interfere with treatments. It is effectively and safely used on all ages including babies.
Reiki works by allowing the energy to flow to areas in the body, that is most in need of treatment and balancing. Clients may comment that they feel a warm tingling, buzzing sensation during their treatment. A full treatment takes up to one hour
Benefits of Reiki include
Deep relaxing meditative experience


Helps tight muscles to relax and soften


Emotional stress release


Spiritual and physical healing
Reiki is a truly wholistic experience
Qualification details
Dip.Lymphatic Drainage
Oncology Massage
Dip. Reflexology
Dip. Remedial Massage
Pregnancy Massage
Hot Stone Therapy
Ear Candling
Reiki
---
Service categories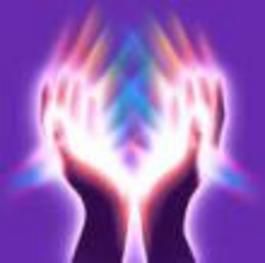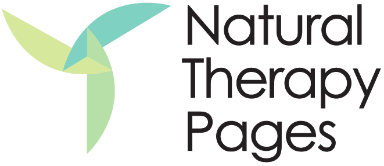 Soul Harmony Massage