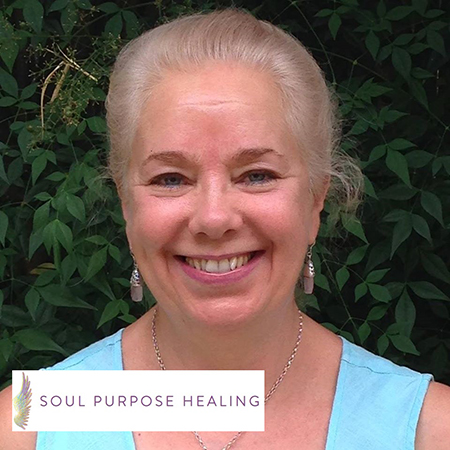 Soul Purpose Healing
Clicking on the Send Me Details Now button opens an enquiry form where you can message Elizabeth Backler directly
Send Me Details Now
Stay healthy the natural way with naturopathy, iridology, herbal medicine and homeopathy.Herbal dispensary also offers herbal products.
Naturopathy & Iridology
Servicing area
Hunters Hill, Petersham, Ryde & North-West of Sydney CBD NSW
---
Focus areas
Spiritual guidance
Sinus
Love
Poor circulation
Nervous system
Nurturing
---
---
What is Naturopathy?
Naturopathic philosophy seeks to find the underling course of disease, and is used as a preventative medicine were weakness is found. By supporting and strenghening the body this increases vitality and restores and maitains general health and wellbeing. Iridology is used as a method to check body function the strenghs and weakness within the body system. Enhancing assimilation and elimination are areas that are of upmost importance for a healthy system. Detoxification processes are used with supportive nutrition. Naturopathy supports the wholebeing physically, emotionally and mentally.
What Can It Do For You?
increase your energy levels
balance your hormones
increase your libido
effective weight loss programs
improve your digestion and elimination
effective support for anxiety and depression
support for the nervous system.
improve your enjoyment of life
My practice is situated 5 minutes from Hunters Hill village shops, in a quiet green suburb. Perfect for a Naturopathic consultation, Iridology assessment, Reflexology or Spiritual/Reiki Healing & Spirit Release session. Finishing with a Crystal Bowl chakra balancing.
I have a full herbal dispensary, practitioner products, homoeopathic remedies and flower essences.
What is Iridology?
Iridology is the study of the iris, your eyes are unique to you. Your right eye shows what you have genetically inherited ie: strengths and weakness within tissue, organs and body chemistry. Your left iris shows how you have looked after yourself ie: poor diet, drug/alcohol abuse.
Within the iris a skilled iridologist can not only see physical indications, but also the emotional components to the bodies disharmony. The purpose of iridology is to evaluate the above information so a health program can be established to support the body were there are weakness, congestion and disharmony. Thus helping prevent potential ailments to occur.
I studied iridology for 2 yrs at Perth Academy of NaturalTherapies in W.A. I have qualified as an iridologist. I have also studied with Toni Miller of the college of IRIS (iridology research & integrated subjects) Toni is internationally renowed for her knowledge and advancements in iridology.
Book now to learn about the benefits of natural health.
---