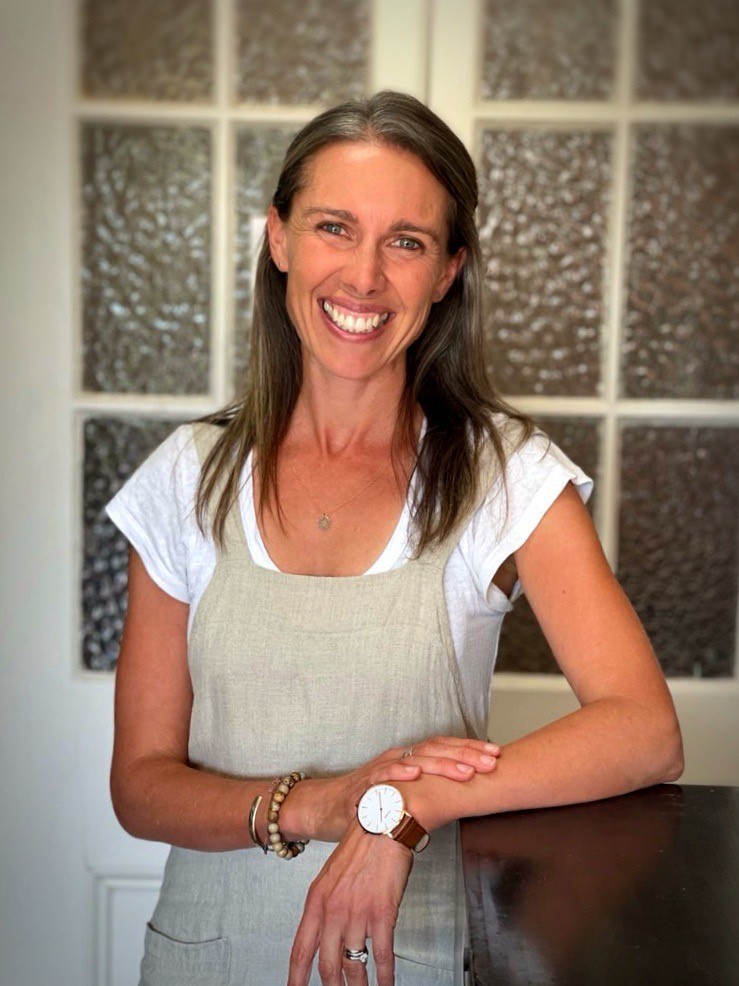 Want to find out my availability, pricing or opening hours? Click on Send Me Details Now to get started.
Send Me Details Now
Clicking on the Send Me Details Now button opens an enquiry form where you can message Stephanie Donougher directly
Stephanie is a highly qualified Naturopath and Herbalist. Stephanie has extensive experience in stress management, digestive & metabolic disorders, immune health and allergies, natural fertility management, weight management, detoxification, and cardiovascular conditions.
Stephanie Donougher
Servicing area
Nowra and the Shoalhaven, New South Wales
---
Focus areas
Complementary
Menstruation
Bloating
Sinus
Health assessment
Nervous system
---

"Naturopathy educates, motivates, and empowers you to make choices to live a long, vital, healthy, and happy life"


SPECIAL OFFER:
15% discount!
Receive a 15% discount off your initial consultation for all Natural Therapy Pages patients. Simply mention this web page at the beginning of the consultation to receive your discount.


Stephanie combines conventional health science with an extensive knowledge of traditional naturopathic philosophy and therapies including:
- Herbal medicine
- Nutrition
- Dietary advice
- Counselling

Stephanie offers a professional naturopathic service with integrity and compassion. Stephanie is committed to providing safe and effective methods of treatment and providing the tools and advice for you to live an empowered, balanced and healthy life. Stephanie is committed to keeping up to date with current evidence in the Complementary Medicine Industry, she frequently reviews the current literature and is knowledgeable in the interactions between pharmaceutical medications and naturopathic treatments.


WHAT YOU CAN EXPECT TO ACHIEVE FROM STEPHANIE'S CONSULTATIONS AND TREATMENTS
- Thorough discussion regarding your presenting health complaint and health history
- Detailed discussion about your expectations and goals for your health
- Formulation of a comprehensive and highly individualised treatment program, covering short term and long term health goals.
- Continual support throughout your treatment through regular follow-up consultations to monitor your progress, keep you motivated and headed towards a healthier experience of life.


EXAMPLES OF HEALTH CONDITONS THAT CAN BE TREATED WITH NATUROPATHY
- Stress and Nervous System support
This includes sleep disorders, anxiety, nervousness and other symptoms of a stressed nervous system. Stephanie applies herbal medicines and nutritional science that have known effects on calming the nervous system and enabling you to cope better with stress. Sleep can be improved, allowing complete rejuvenation and thereby increasing your energy levels. Adrenal gland restoratives such as Licorice, Withania, or Siberian ginseng may be applied where the stress is unavoidable and your body needs protection against exhaustion. Lifestyle methods may also be discussed to ensure a more holistic and effective solution.

- Digestive imbalances
This includes irritable bowel syndrome, constipation, liver support and detoxification, bloating, poor protein or carbohydrate digestion, and poor assimilation of nutrients. Herbs such as Gentian, Turmeric, St Mary's Thistle, and Dandelion root will all effectively improve digestive and liver function. The herbs chosen for you will depend on what your symptoms are and your constitution. Herbs with a gentle calming effect on the gastrointestinal tract (GIT) such as Chamomile, Peppermint, and Cinnamon may be utilised in symptoms such as bloating and irritable bowel syndrome (IBS). Amino acids and other nutrients may also be recommended to enhance the detoxification pathways in the liver. Dietary advice may be given to reduce the load on the digestive system and to allow the herbal remedies and supplements to have a more profound effect on the body.

- Immune support and maintaining a strong immune system
If you experience recurrent and consistent infections, your immune system is compromised. Stephanie can recommend herbs and supplements to strengthen your immune system to effectively fight and resist common bugs and infections. Allergies and autoimmune diseases can also be successfully treated by modulating the immune system and reducing your body's urge to fight itself. Herbs such as Elder and Eyebright are useful herbs in conditions such as hayfever or sinusitis. Vitamin C is also a highly effective vitamin at improving your immune system and preventing infections.

- Women's health
This includes menstrual cycle disturbances, hormonal imbalances, menopausal symptom solutions, and emotional support. Stress and poor lifestyle choices can disturb the delicate female hormonal system and cause imbalances and poor health. Stephanie has extensive experience in women's health and in bringing back the state of wellbeing and joy you feel when everything is in order. If you suffer from painful periods, heavy menstruation, irregular menstruation or PMS, there are numerous herbal remedies and nutritional supplements that can offer relief and an effective solution to your symptoms.

The above examples are by no means exhaustive and Stephanie has experience in treating a range of chronic and acute health conditions. All her treatments are based on a firm foundation of science and/or tradition.
Other examples of areas of health Stephanie can help you with include:
- Enhancing mood and energy levels
- Fat loss and maintaining your ideal weight
- Natural fertility management and achieving a healthy pregnancy
- Cardiovascular health including treatment and prevention of cardiovascular disease
- Skin complaints such as eczema, acne, and dermatitis
- General health assessments and check-ups, focusing on health education.



ABOUT STEPHANIE
Stephanie is a member of the National Herbalists Association of Australia, which means she is required to meet the highest standards of education, adheres to a strict code of ethics, and actively participates in the continuing education policy.


Health fund rebates and Hicaps are available
Professional Membership
NHAA - Naturopaths & Herbalists Association Of Australia
---