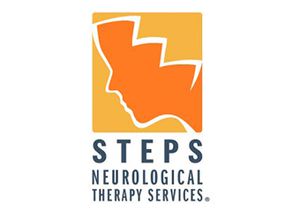 Member since 2018
Steps Neurological Therapy Services
33 Warrigal
Hughesdale VIC 3166
Early intervention
Adults
Posture
...
Want to find out my availability, pricing or opening hours? Click on Send Me Details Now to get started.
Clicking on the Send Me Details Now button opens an enquiry form where you can message the practitioner directly.
As masters in neuroplasticity, we strive to be the best neurological therapy service in Melbourne by providing innovative world-class services.
We empower people to move better; feel better; live better.
Steps Neurological Therapy Services
---
About
Your Steps therapist will help you capitalise on your brain's neuroplasticity by drawing on theoretical knowledge; experience; best practice guidelines; evidence from well-designed clinical trials; and by using sound clinical judgement.
PENNY CALLAGHAN
Physiotherapist, B.App.Sc. (Phys.) & Grad.Dip.Bus.Mgt
Penny Callaghan is a practice principal and senior physiotherapist at Steps Neurological Therapy Services. She graduated with a bachelor of applied science and physiotherapy in 2001 and also completed a graduate diploma of business management in 2013. Penny has extensive knowledge of specialised equipment and available services for people with neurological disorders. She has a special interest in stroke and neuro-muscular disorders, particularly multiple sclerosis. Penny held the position of company secretary and Director on the board of the Australian Quadriplegic Association (AQA Victoria) from September 2012 to December 2015.
ANNA MORIARTY
Physiotherapist, B.App.Sc.(Phys.) & M.Phys.(Neurological Physiotherapy)
Anna Moriarty is a practice principal and senior physiotherapist at Steps Neurological Therapy Services. She graduated with a bachelor of applied science and physiotherapy in 2002. In 2010 Anna completed a postgraduate master's degree in neurological physiotherapy at the University of Melbourne. Anna is qualified as a titled neurological physiotherapist with the Australian physiotherapy association, and has a strong clinical interest in spinal cord injury and gait rehabilitation.
KELLY GIBSON
Physiotherapist, B.Science.(Phys.)
Kelly Gibson is a senior physiotherapist and clinical manager at Steps Neurological Therapy Services. Kelly has spent the majority of her physiotherapy career working in neurological rehabilitation in both Australia and England. Kelly has completed many post graduate courses including training in the Bobath concept and a level 3 qualification in aquatic physiotherapy. Kelly has a particular interest in traumatic brain injury and complex seating assessment.
CLAIRE NAGEL
Physiotherapist , B.Physio (Hons)
Claire Nagel (nee Levin) has worked in a variety of rehabilitation settings in her career. She has a good understanding of the lifelong challenges faced by people with neurological conditions. Claire has extensive experience in wheelchair prescription and other specialised seating equipment, and has a special interest in working with people with spinal cord injuries.
KATE BARRACLOUGH
Physiotherapist, B. Physio
Kate Barraclough graduated from the University of Melbourne in 2010. She has worked both within neurological rehabilitation and sports private practice, with training in clinical pilates and dry needling. Kate has a special interest in retraining gait, managing balance disorders, and has recently furthered her study in the area of postgraduate hand therapy.
COLBEY VAN LEEUWEN
Physiotherapist, BAppSc Human Biology, GCert Human Movement Science, MPhty
Colbey Van Leeuwen graduated with a Masters of Physiotherapy from the University of Canberra in 2010. He found his passion early in his career for helping people regain their independence, for Colbey this meant steering his career toward gerontology and neurological rehabilitation. Colbey has recently returned from 3 years working in the United Kingdom, where he honed his skills working both within general neurological settings, and more specifically with traumatic spinal cord injury. Colbey has a passion for keeping up to date with the latest technological advances in rehabilitation therapy. He has extensive experience using several different types of robotic exoskeletons (ReWalk, Indego and Ekso) to train walking for individuals with neurological conditions, particularly SCI. Colbey is also passionate about hydrotherapy, with a special focus on translation of this therapy to functional independence, and teaching modified swimming techniques for all abilities. Colbey is a confident, friendly and approachable therapist who cares about client outcomes.
TOM BYWATER
Physiotherapist, B. Science (Phys)
Tom graduated from the University of Otago in 2014. Tom began his career working in a regional hospital and rotated through various departments ranging from inpatient neurological rehabilitation to Musculoskeletal outpatients. Tom has a passion for working with clients with a neurological condition and strives to improve the quality of life of anyone he treats. He has a special interest in gait retraining and regaining quality movement patterns to increase clients autonomy in the community.
TAYLER WALTER
Physiotherapist, B.Physio (Hons)
Tayler graduated from the University of Otago in 2013, with a Bachelor of Physiotherapy (Honours) degree. She has spent the last four and a half years working with people with neurological conditions in both inpatient and outpatient rehabilitation settings. Tayler has experience in treating a number of movement disorders and progressive neurological conditions, and encourages a goal-orientated approach. She has a particular interest in assisting those with spinal cord injury and acquired brain injury in the community.
KATE GAMBLE
Physiotherapist, B.Health Science (Phys)
Kate graduated from La Trobe University in 2015. She gained valuable experience with a broad range of clients and conditions whilst working in a hospital-based rotational position. By working in acute, rehabilitation and outpatient settings, Kate has developed a strong holistic approach to treatment. She is passionate about helping clients with neurological conditions to achieve their goals, with a strong focus on independence and self-management. Kate has also developed research for stroke rehabilitation and she is passionate about providing the most current, evidence-based therapy.
LIZ CLEMENTS
Physiotherapist, BAppSc (Physiotherapy) & Grad Cert in Rehabilitation Studies
Liz has over 20 years' experience in wheelchair, posture and seating assessment and prescription. She has worked extensively with clients who live with a spinal cord injury – from first chair prescription to addressing issues as her client's bodies change with age. She also prescribes complex seating systems for clients across the spectrum of neurological conditions. Liz can address power and manual mobility needs, and everything in between. Liz has a particular interest in the prevention and management of pressure ulcers. Her product knowledge is excellent, and she takes enormous pride in achieving comfortable and functional seating and mobility options for her clients.
JO NIBALDI
Occupational Therapist, BOccThy
Jo Nibaldi has a passion for working with people with spinal cord injuries and neurological conditions. She has a broad range of skills from working in acute hospital, inpatient and outpatient rehabilitation and community health settings. Jo strives to assist people to achieve their goals and optimise their quality of life. Jo is dedicated in keeping up-to-date with the latest technology and therapy techniques to assist people to achieve their optimal performance.
KERRYN SEARLE
Occupational Therapist, BOccThy
Kerryn Searle graduated as an Occupational Therapist from La Trobe University in 2001 and soon took timeout from Australia to learn the ropes of community-based rehabilitation in the UK. Since then, she has worked in spinal and neurological rehabilitation around Melbourne, most recently as the senior clinician and manager of an Occupational Therapy department in a rehabilitation hospital. Kerryn's passion is working with clients to modify their homes as well the use of assistive technology to enable people to live as independently as possible. While keeping an eye for detail on the practical side of Occupational Therapy, Kerryn also works with clients to stay focused on the broader philosophy of finding fulfilment in time over both the long and the short term.
KIM MUIR
Occupational Therapist, MS, OTR/L
Kim Muir obtained her bachelor of arts degree in psychology and master of science degree in occupational therapy in the United States. While her specialty is in spinal cord injury and upper limb functional retraining, she also has interests in environmental intervention, assistive technology and community reintegration of individuals with neurological deficits. Kim has also been an adjunct faculty assistant professor at the University of Illinois-Chicago in the Occupational Therapy Department and has been a senior therapist at the Rehabilitation Institute of Chicago. She has served on the board of directors in regional spinal cord injury associations in the United States and has participated in research related to spinal cord injury intervention and outcome assessments. Kim strives to enhance the functional ability and quality of life of the clients she treats.
Merryn square photo to match website
MERRYN SUMMERS
Occupational Therapist, BAppSc (Disability), MOT (Masters of OT), OT Driving Assessor
Merryn Summers has an extensive range of OT skills in a variety of areas including driving assessment. As a driving assessor Merryn is able to help people maintain their ability to drive safely, to obtain a new drivers licence, or to be involved in decision making for when to stop driving. Merryn strives to assist people to achieve independence to re-engage in their everyday life. She prides herself on delivering an excellent service. She empowers her clients to make good decisions and gets her done job efficiently.
BRYNN LEWIN
Occupational Therapist, BSOT
Brynn Lewin has extensive neurological rehabilitation experience, and is currently a senior occupational therapist specialising in spinal cord injury and assistive technology. Brynn strives to deliver a top quality service in a time efficient manner. She has a strong focus on getting the job done, and has excellent skills in working with funding bodies.
KIRSTY MCRAE
Exercise Physiologist, B. App. Sci (Human Movement), Post Grad Dip (Exercise Rehabilitation)
Kirsty McRae is an accredited exercise physiologist and a level 2 pilates practitioner with varied experience working in aged care, neurological rehabilitation and elite sport training. Kirsty has a special interest in spinal cord injury with 6 years' experience in inpatient rehabilitation delivering strength and conditioning programs, lifestyle education and wheelchair skills training. Kirsty is passionate about maximising her clients' outcomes and providing them with the knowledge and tools to manage their condition long-term.
NICOLA DANN
Certified Practising Speech Pathologist, B.App.Sci (Speech Pathology), M.A.(Applied Linguistics), Dip. (Collaborative Management)
Nicola is a senior speech pathologist with over 30 years clinical and associated management experience. Nicola initially worked in various neurological rehabilitation centres, gaining experience working with both children and adults with ABI and progressive neurological conditions. Later she transitioned to working in the community via the Melbourne Citymission ABI Unit and then later in her own private practice. With the support of Professor Jacinta Douglas, she also set up the Communication Disorders of Neurological Origin Clinic at Latrobe University in 1994. Nicola is passionate about working with people with communication difficulties and their family members and/or support networks, using family sensitive and person-centred principles and practices in her work. She is a current member of Speech Pathology Australia (SPA) and the Australasian Society for the Study of Brain Impairment (ASSBI).
LAUREN MARTIN
Occupational Therapist MOTprac , Myotherapist, Bch Musculoskeletal Therapy
Lauren is a certified Occupational Therapist and graduated with her Masters Degree in 2017. She has a special interest in neuroplasticity and a passion for helping people achieve their goals and live a meaningful life. Lauren has a background in Myotherapy which has provided her with a foundation of knowledge particularly in chronic pain management and upper limb function. Since advancing her practice in Occupational Therapy, Lauren has developed a functional approach that has a strong focus on enabling an individual to participate as independently as possible in their everyday life. Lauren also has over 5 years experience practicing as a Myotherapist and is available Thursday's for Myotherapy consultations. Taking a holistic approach to treatment, Lauren uses a range of manual therapy techniques including dry needling to optimise an individual's function and wellbeing.
NICOLA JOHNSON
Allied Health Assistant
Nicola Johnson is allied health assistant, and is studying a Bachelor of Physiotherapy, at Monash University. She has experience working with a range of neurological conditions throughout placements at the St Georges hospital, and Monash Community rehabilitation. Prior to her studies in physiotherapy Nicola worked across neuroscience and psychology research. Her passions are motivating clients and seeing them achieve the functional outcomes they desire.
ANNE-MARIE MAILLARD
Speech Pathologist, B.Sp.Path., M.S.P.A., C.P.S.P
2016 will be Anne-Marie's 21st year working as a qualified Speech Pathologist, with 12 of those years in private practice. Anne-Marie is a Certified Practising Speech Pathologist and a member of Speech Pathology Australia. She has worked for the Education Department of Victoria and at Specialist Children's Services (0-6 years) for the department of human services. Her varied experience in paediatrics spans early intervention, preschool and school settings (Primary and Secondary). She has also spent 3 years working in the United Kingdom providing Speech Pathology services in preschools and with school age students in mainstream and specialist settings. She is experienced in working with Autism Spectrum Disorder, including Asperger's Disorder, and with a range of speech, language and literacy difficulties.
Services
---
Service categories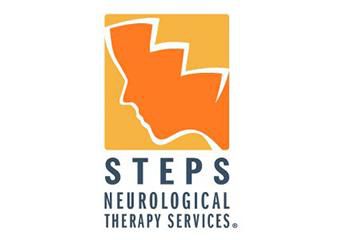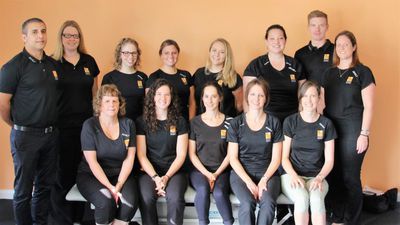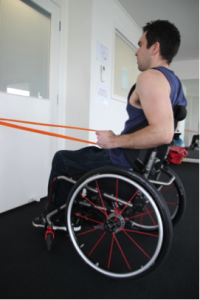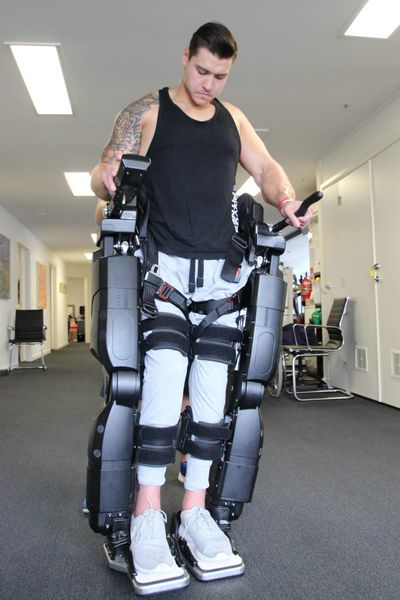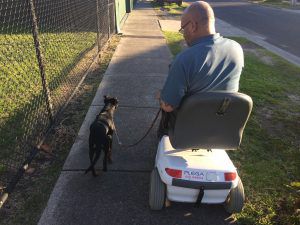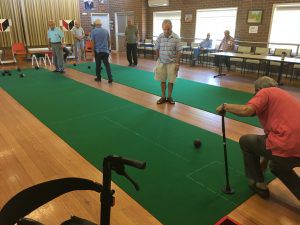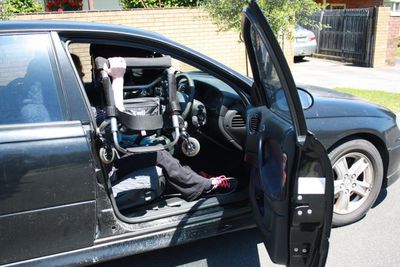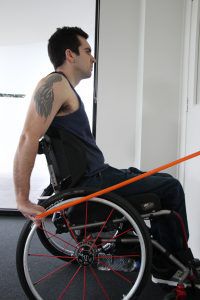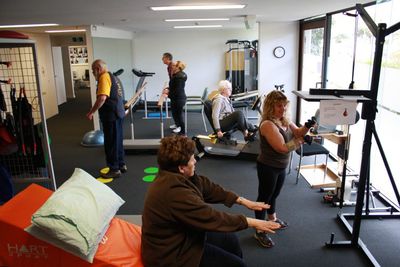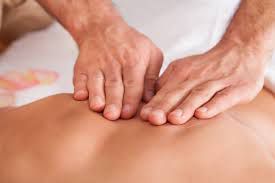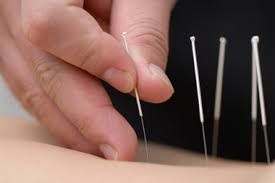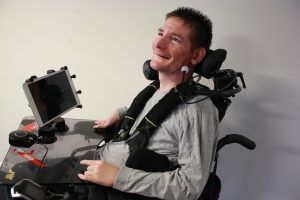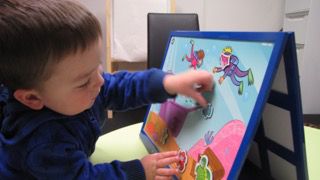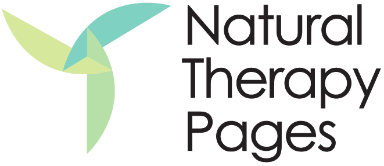 Steps Neurological Therapy Services