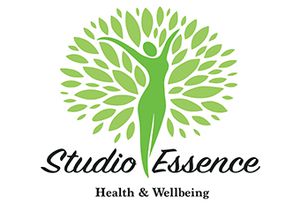 Member since 2007
Studio Essence Health & Wellbeing
Naomi
Servicing area: Somerville
Pregnancy
Eczema
Infertility
...
With over 23 years of experience, we can help you with your pain and stress...
Studio Essence Health & Wellbeing now offers Remedial Massage and Kinesiology.
I know how frustrating living with pain and not being able to get relief is! I became a nutritionist too and studied full time for over 12 years to become an expert to help you. I grew up with pain, so I wanted answers! Now I'd love to help YOU get some of your own.
I'd love to chat to see if I can help you, call 03 9783 2021 or book now online on my book now button on facebook, our services have a money back guarantee so what do you have to lose?
Studio Essence Health & Wellbeing - How can we help you?
Welcome!
Are you frustrated about your neck and shoulders aching all the time? Are headaches stopping you from enjoying your day? I understand and I'm here to help.
I grew up with chronic pain, headaches, jaw pain, face pain and backache, I wanted relief. I became a remedial massage therapist because it helped ALOT, however it would always come back! I then studied for 6 Years to become a kinesiologist because it helped ALOT and this time it has stayed away! So I combine both and now offer treatments that help others and WORK!
Not sure what kinesiology is? It's based on the fact that the body knows how to heal itself, however when you go through a period of stress, it maybe that you've been eating bad, it may an injury, it may be that you're work is stressful or you're having a hard time at home, your body blows a fuse and stops healing! My job is to find the fuse and help you switch it back on.
New Client SPECIAL
Receive a FREE 15 Minute upgrade as a new client.
YES! We are Health Fund Rebatable or can write receipts for Tax!
Services on offer
Qualified Deep Tissue & Specialised Sports Massage
(Health Fund Rebatable & Professional Association members.)
Pure Bliss Relaxation Massage
Deep Tissue, Sports Massage & Therapeutic Massage
Pregnancy Massage with a Pregnancy Table! Lie on your Belly!
Lymphatic Drainage trained for swelling and boost your immune system
Kinesiology
Clinic Information
Opening Hours
Tuesdays 11am-6.30pm @ The Low Tox Fox 🦊
Thursdays 10.30am-5pm @ The Low Tox Fox 🦊
Health fund rebates apply on all Massage.
Hicaps is available for on-the-spot claims!!
Appointments are required, payment by eftpos is available.
Mobile phones
Please turn your mobile phone off during your visit with us for your own relaxation time and also that of others.
Gift Vouchers
All gift vouchers are valid for three years from the date of purchase. These can be mailed to the buyer or receiver. All gift vouchers can be swapped for an appropriate choice of services, to the value of the purchase.
These cannot be redeemed for cash.
Gift vouchers can either be purchased over the phone using your credit card or on the spot using cash, eftpos or credit card facilities.
Our Cancellation Policy
We understand life sometimes doesn't go the way we had planned....
Please endeavour to give us a minimum of 8 hours notice or a fee of 20 % will apply.
For more information about the best services for your needs or to organise an appointment - just give us a call 03 9783 2021
Qualification details
Diploma of Remedial Massage. Advanced Diploma in Clinical Nutrition.
Diploma in Kinesiology, International Diploma as well as a Kinesiopractic Certificate (6 years full time training)..
---
See Also...
Studio Essence - Kinesiology
Looking For A Professional Kinesiologist In The Mornington Peninsula Area? Then Look No Further Than Us Here At Studio Essence. Ive completed six years of full time training. A diploma which takes two years full time, then an International Diploma, followed by a Kinesiopractic Certificate. I also am a qualified Nutritionist as well as I've been a Remedial Massage therapist for 22 years now. I'd hope to know a thing or two about your body by now!
Studio Essence - Massage Services
Is pain getting you down? Tired of neck and shoulder tension impacting your day? Are you stressed and just need some time out? I understand and I'm here to help you. I grew up with pain. Constantly. Neck and shoulder tension, headaches, jaw pain, face pain, backache and always feeling stress. I found remedial massage helped alot but then the pain would soon come back. I needed some answers as to why I had pain, but mostly how could I get rid of it!! I began studying for over 12 years in all different therapies, I studied 6 years kinesiology9the kinetics/brain to body messages, so that I could learn how to clear stress from the body. For myself nd then for others. I was stressed out. I was juggling work and two young kids and my own business. I became a clinical nutritionist and healed my own adrenal fatigue. I know what life is like with stress and pain and NOW I know what it's like without it! Let me help YOU. I'd love you too to find your answers and find relief. Call 03 9783 2021 to see if I can help or book online, I'm here for you ready. Naomi Studio Essence Health & Wellbeing has recently moved from Frankston South to Somerville. Remedial - Relaxation - Pregnancy - Qualified Kinesiology - Qualified Nutrition - For All Of Your Professional Massage Services In The Mornington Peninsula Area, Just Give Us A Call.