Member since 2005
Sunray Natural Therapies
3 Karingal crt
Marsfield NSW 2122
Relaxation
Circulation
Stress management
...
Want to find out my availability, pricing or opening hours? Click on Send Me Details Now to get started.
Clicking on the Send Me Details Now button opens an enquiry form where you can message the practitioner directly.
Blending Traditional Chinese and Western healing modalities to treat anxiety, bowel sluggishness, tension, circulation problems, pregnancy-related issues, pain and lack of mobility, Suzanne Goldbery has more than 15 years of experience as a masseuse and remedial therapist and is here to help you on the path to wellness.
Suzannegoldbery - Massage and Reflexology
---
Massage Services Include:
Swedish/Remedial Massage
Reflexology
Lymphatic Drainage
Positional release
Myofascial release
Reiki
Chinese cupping and moxa
pregnancy massage
Massage is a holistic treatment for the whole body, as well as the area being treated. The primary goal of having a massage is to find and treat the cause of the disorder, not just the symptoms. Massage is one of the most effective, natural treatments for stress-related conditions and has been shown to stimulate the body's ability to control pain naturally by stimulating the brain to produce endorphins - the body's innate panacea.
Some of the benefits of massage include
Reducing anxieties
Easing tension, pain and stiffness
Enhancing wellbeing
Improving circulation
Reducing bowel sluggishness
Reflexology:
Foot reflexology is an ancient method of activating the body's inherent healing powers. The reflexologist works on zones in the feet & hands which correspond to all major organs, glands and body parts, helping to reduce stress by generating deep, tranquil relaxation. Reflexology allows the body to balance itself and encourages healing energy to flow smoothly and genty throughout.
Some of the benefits of reflexology include
Relieves stress/tension
Improves blood supply and promotes the unblocking of nerve impulses
Achieve homeostasis
Peristalsis of bowels
Positional Release:
Positional release is a gentle modality enabling the elimination of, or a decrease in, pain for acute or chronic injuries also known as the "Fold and Hold" technique. Fold and Hold Involves finding positions of comfort, subsequently releasing muscle spasms. This technique can readily be incorporated with other modalities and can be carried out wearing loose clothing.
Myofascial Release:
Myofascial release (MFR) is a gentle stretching technique used to relieve tension and muscular aches, in partifcular those relating to postural problems. It's a very powerful technique which allows us to treat soft tissue dysfunction that does not respond to other methods .
Malfunction of the fascia system can be due to trauma, posture, or inflammation and can create a binding down of the fascia, resulting in abnormal pressure on nerves, muscles, bones or organs. This can create pain or malfunction throughout the body, sometimes with bizarre side effects and seemingly unrelated symptoms.
Health fund rebates available for most health funds.
For more information about the best healing modality for your needs or to book an appointment - just give us a call or click on one of the buttons below!
---
Qualification details
Suzanne Goldbery
Memberships:
Registered Member ATMS
Registered Member Reflexology Assoc. of Australia
Accredited practitioner of remedial massage (Dipl. Remedial/Swedish massage)
Accredited practitioner of Lymphatic Drainage (Dipl. Lymphatic drainage)
Accredited practitioner of Reflexology (Dipl. of Reflexology)
Level III certified practitioner of Myofascial Release
Level II certified Reiki practitioner
Certified practitioner of Positional Release (Certificate of Positional Release)
Certified practitioner for Pregnancy massage (Certificate for Pregnancy massage)
---
See Also...
Suzannegoldbery - About Us
Suzanne has over 15 years of clinical experience running her own practice as well as working as remedial therapist for an aged care facility during this period.
Suzannegoldbery - Lymphatic Drainage
Lymphatic Drainage is a gentle treatment ideal for managing swelling of the etremities, chronic fatigue, side effects of dental work and implant-related issues.
Suzannegoldbery - Reiki
Suzanne Goldbery combines more than 15 years of experience as a masseuse and remedial therapist with the healing power of Reiki.
---
Service categories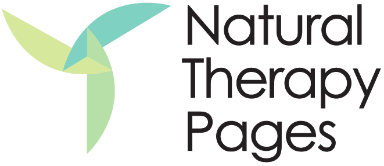 Sunray Natural Therapies