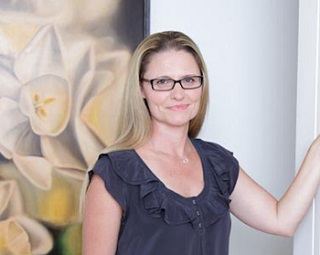 Kathleen McFarlane Sydney Naturopath
Want to find out my availability, pricing or opening hours? Click on Send Me Details Now to get started.
Send Me Details Now
Clicking on the Send Me Details Now button opens an enquiry form where you can message Kathleen McFarlane directly
Sluggish digestion, weight problems or food allergies? Kathleen McFarlane offers testing & naturopathic solutions for various digestive issues.
Digestion, Food Sensitivity & Food Allergies
Servicing area
Eastern Sydney, New South Wales
---
Focus areas
Diarrhoea
Intolerance
Headaches
Endometriosis
Reproductive health
Lifestyle
---
---
Digestive Health
Many people live with poor digestion and endure symptoms such as flatulence, bloating, diarrhoea, constipation, heart burn, cramps and bad breath unnecessarily. Naturopaths are trained to provide support for digestive issues and believe that poor digestion can also contribute to other conditions such as skin problems, fatigue, unwanted weight gain, headaches, allergies, chronic pain etc. Correcting digestive problems is paramount to the Naturopaths holistic treatment plan.
Kathleen McFarlane works with patients to identify the underlying cause of their digestive issues and employs in clinic IgG food sensitivity testing to help identify possible food intolerances. She helps patients design healthy eating plans to suit their individual needs and has supported many patients, who have experienced chronic digestive issues, to reduce or eliminate their symptoms and increase their overall health and vitality.
Nutrition
Modern Naturopaths are schooled in nutritional studies and understand the fundamental importance of maintaining optimal nutrition throughout the life cycle. Poor nutrition can be integral to many health conditions, so identifying and correcting imbalances is imperative to overall good health.
A Naturopath will look for specific signs and symptoms that may point towards certain nutritional imbalances. If further investigation is required, a Naturopath may use in clinic tests, or refer for functional pathology testing to greater understand the patients nutrient profile.
Kathleen McFarlane is passionate about ensuring each patient consumes a nutritionally rich diet. She spends time educating each patient about his / her diet and nutritional status, so that each patient feels empowered to make healthy choices. Kathleen utilises nutritional medicine when diet alone cannot fully address any problems. She is well trained in the interaction between nutritional supplements and pharmaceuticals and all treatment plans take this into consideration.
Weight Management
Whether you are focussed on weight gain or weight loss, a Naturopath can help you create an effective and realistic eating programme, designed to ensure healthy weight management and optimise nutrition.
Unwanted weight gain can be a result of a variety of factors and is not not exclusively related to diet and exercise. A Naturopath will consider typical weight loss factors such as diet, exercise and detoxification and look for imbalances specific to the individual, such as sluggish glucose metabolism, hormonal dysfunction, poor sleeping habits and stress, in order to formulate an effective, lasting weight loss plan.
Problems gaining weight can also be multi-factorial and it is a Naturopaths role to consider the patient holistically to help identify the underlying cause. A Naturopath is trained in sports nutrition and can design a healthy eating plan to help optimise weight, nutritional profile and performance.
The following testing is available:
Food allergy and sensitivity
Live Blood Screening
Hormone testing
Functional Liver Detoxification testing
Heavy Metal testing
Oral pH
Urine analysis
Contact details
Kathleen provides diet and nutritional services to residents of Woollahra, Bondi, Bondi Junction, Surry Hills, Darlinghurst, Bellevue Hill, Kensington, Rose Bay, Paddington and Sydney's Eastern Suburbs.
Kathleen practices out of clinic:
The Paddington Dental Surgery
263 Glenmore Rd, Paddington
Phone 9331 2555
Book an appointment now for more information about how Kathleen can help you on the path to better health.
Professional Membership
ATMS - Australian Traditional Medicine Society