Find a Remedial Massage Therapist in your area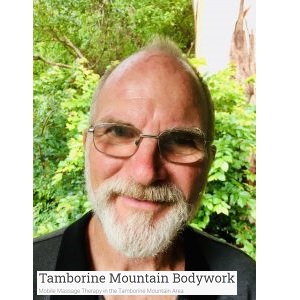 Member since 2020
Tamborine Mountain Bodywork
Robert Hunter
Focus area:
Advanced soft tissue therapies
This practitioner is currently unavailable.
Get a soothing massage wherever and whenever you want it.
Relaxation, Remedial, Rehabilitation & Sports Massage
---
Enjoy the Convenience of Mobile Massage
Hi! I'm Robert Hunter, owner of Tamborine Mountain Bodywork, a mobile massage business in Tamborine QLD that caters to residents of Tamborine Mountain, Tamborine, Mundoolin, Wonglepong, Biddaddaba, Canungra, Clagiraba and surrounding areas.
My business was born out of my clients' need for privacy, their own music playing in the background, their own bathroom, and the ability to pick up their phone or attend to their child whenever the need for it arises.
Leaving their homes to get a therapeutic massage poses a lot of inconvenience as it gets in the way of their priorities for the day.
I thought of providing a mobile massage service so that they can receive the best, if not unforgettable, therapeutic experience right in the comfort of their own home.
All they have to do is schedule where and when they want to get a massage, and I'll show up in a flash.
Prior to putting up my business, I spent 18 years working for the Australian Public Service and 15 years in the construction industry.
I have a very active lifestyle and do a lot of hiking, gardening, Pilates and JuJitsu. I also spend a lot of time raising chickens, playing with my dogs and grandchildren. There's just something about the hinterland that draws me towards it.
Being active myself, I know the challenges that being immobile entails, what it's like to feel numb on the limbs, or the feeling of being weak or the repercussion of a fall or accident.
Aside from the pain, it's the frustration of not being able to function normally that eats you up.
Don't suffer in silence. I can help revive your health and strength.
Remedial massage therapy is an effective way to improve your posture and range of motion as it releases tight muscles and promotes flexibility. This allows you to return to the life you used to have.
Without taking any medication, but with patience and determination to heal, your body will free itself from pain in an hour and reassimilate for another hour.
My practice is influenced by Ida Rolf's Structural Integration and Tom Meyers's Anatomy Trains. Their bodywork concepts focus on the importance of posture and balance, full range of motion, gait and breathing.
My Philosophy
My personal philosophy is to live life to its fullest potential and I want that for you, too.
My Treatments
Relaxation Massage
Are you in pain, irritable or feeling extreme fatigue? This is a clear sign that you are overworked and need to pause to recharge. An hour of relaxation massage in your home or office will get you back on your feet before you know it.
This type of massage employs Swedish, shiatsu and Thai stretching techniques to soothe affected areas in your body.
Cost
$65 for 60 minutes
$90 for 90 minutes
Remedial Massage
Ignoring an injury sustained from a sports activity, an accident, or your place of work leads to chronic pain. This limits your movement and stops you from living a good life.
Remedial massage treats pain and its underlying causes, allowing you to return to your previous state and function normally again.
This technique utilises different modalities, including osteopathy, physiotherapy and myotherapy, to address soft tissue pain. You can receive this service at the most convenient place for you such as your home or office.
It treats the following issues:
Golfer's Elbow
Shortness of breath
Shin Splints
Frozen shoulder
Pelvic restrictions
Postural complaints
Lower Back Pain
Rehabilitation and Sports Massage
This type of massage expedites the recovery of soft tissue injuries and curbs impairment of muscles that cease to work during the healing stage.
Receiving treatments at my clinic, along with other therapy services you may be receiving from your GP or physiotherapist, will help speed up your ability to recover.
Before the treatment proper, we will conduct a series of tests which includes your range of movement. Since it's part of the remedial massage therapy, your visits may be refunded from your medical insurance.
Sports massage prepares your whole body for that important sporting event. This massage technique manipulates your muscle fibres as well as your circulatory, nervous and lymphatic systems to get your body in shape.
Scheduling a session an hour before the competition guarantees the best outcome.
Book an appointment to receive a mobile massage treatment of your choice.

---
Qualification details
Diploma of Health Services (Remedial Massage)
Certificate in First Aid, Workplace Health and Safety
Certificate in Workplace Assessment and Training
Senior (Level 1) Member, Association of Massage Therapists
---
Service categories