Member since 2007
The Beauty Haven
Cheryl Byrnes
Servicing area: Georges Hall, New South Wales
Member of AABTh, Lydia Jordane Natural Beauty Solutions, Lycon Spa Range, The International Body Wrap (formerly Universal Contour Wrap) Designer Skin Solarium range, Nature's Scent Aromatherapy Skin Care (very affordable). Vibrosaun, Reiki, Ear Candling, Waxing (Brazilian) Juice Plus+ , Gano Healthy Tea and Coffee, VIP Membership Discounts
The Beauty Haven
Beauty Salon:
Detoxifing The International Body Wrap (formerly Universal Contour Wrap)
Ear Candling
Reiki
Solarium
Vibrosuan for wellness and relaxation, weight loss and detox
Go30 Prescription Nails
Stockist of Circulation Boosters and Chi Machines
Upstyles
Shampoo and blowdry
Weight Loss
Beauty Products
Tanning Centre
Inner Beauty
Aromatherapy
Massage Therapy
G5 Massage
1 hour Massage
Neck and Shoulder Massage
Men's Waxing including ( Brazilian)
Exfoliation
Swedish/Relaxation Massage
Micro-dermabrasion
French Polish
Skin Care
Tanning
Self Tanners
Deep Tissue Massage
Glycolic Peels
Men's Power Facial
Foot Massage
AHA Peel
Manicure
Pedicure
Skin Care Products
Body Polish
Make-Up
Full Body Massage
Waxing
Aromatherapy Products
Foot Care Products
Acrylic Nails
Hand Care Products
Weight Reducing Treatment
Facial Therapy
Aromatherapy Massage
Brazilian
Eyelash Tinting
Back Cleanse
Inner Beauty Treatments
---
The International Body Wrap
History Behind The International Body
The therapeutic properties of Clay and natural minerals have been known for centuries. And the origins of body wrapping dates back to the encient Egyptain Pharoahs when people would apply mud from the Nile, wrap themselves tightly with reeds and then lie in the sun.
After 12 years of distributing The Universal Contour Wrap, Totally U Australia Pty Ltd researched and developed the new "International Body Wrap". It consists of a concentrated formula packed with minerals for maximum results.
How The International Body Wrap Works & How It Will Benefit You!
The International Body Wrap process involves wrapping the body from head to toe (a bit like an Egyptian Mummy) with special Body Wrap bandages which have been soaked in an all-natural clay solution. The clay leaves the skin tissue compressed and the skin appears rejuvenated resulting in a smoother and firmer more toned skin.
Qualification details
Diploma in Advanced Beauty Therapy and Theraputic Body Massage
Nail Technology,
Reiki Practioner
, Electrolysis, Lymphatic Drainage
Certificates in Aromatherary,
Ear Candling
---
Service categories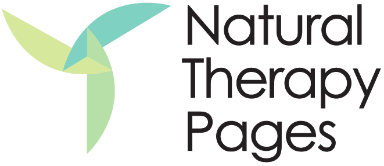 The Beauty Haven