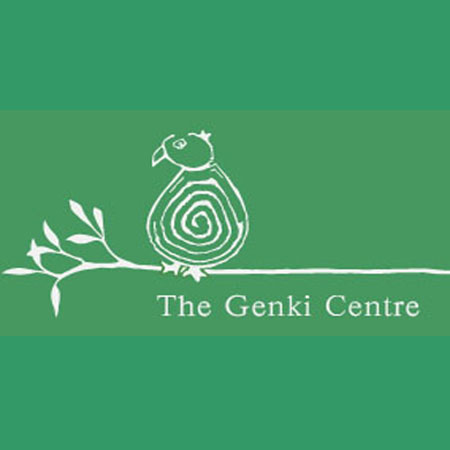 The Genki Centre
Want to find out my availability, pricing or opening hours? Click on Send Me Details Now to get started.
Send Me Details Now
Clicking on the Send Me Details Now button opens an enquiry form where you can message Monika Habicht directly
The Genki Centre specialises in treating medical problems that have failed to respond to other treatments with the principles and methods of TCM. To promote effective healing and complete your wellbeing, treatment plans are integrated with those of your own other healthcare providers. Call to book your session today!
Holistic Healing Centre
---
Focus areas
Chinese herbal medicine
Japanese acupuncture
Somatic psychotherapy
Trauma counselling
---
---
Since opening in 2009, the Genki Centre has offered the oldest styles of East Asia medicine, including acupuncture, Toyohari Japanese acupuncture, shiatsu, Chinese herbal medicine, mind-body counselling, and psychotherapy.
Over the years, other practitioners of meridian based therapies and other therapies have joined the Genki Centre.
Regular classes and workshops are also held to give clients access to more resources.
As a patient-centred, holistic clinic with a commitment to your holistic well-being, the clinic aims to be your health partner.

In addition, Genki Centre fosters good relationships within its professional network and maintains a creative environment to provide an enjoyable context for health management.
Health fund rebates available.
A Covid-19 Safety Plan is in place at the Genki Centre.
Services Offered
Toyohari Japanese Acupuncture
In Toyohari Japanese Acupuncture, Qi is manipulated at the surface of the skin, the needle tip never touching the skin or just lightly touching it.
Using the lateral corner of the index finger, practitioners locate acupoints using touch. Practitioners insert the needle shaft between the thumb and forefinger so that the tip is above the acupoint.
After that, the practitioner waits for qi to arrive and applies appropriate needling techniques, based on whether the intention is to supplement or drain.
The Genki Centre's specialise in include emotional wellbeing, women's health and pregnancy support, and general health repair and maintenance.
Medicinal Leech Therapy
Hirudotherapy, which is also known as medicinal leech therapy, has been used to treat:
Abscesses
Arthritis
Glaucoma
Myasthenia gravis
Thrombosis
Venous disorders
Plastic and reconstructive surgery
Blood circulation problems
As the leech feeds, it secretes a complex cocktail of biological and pharmacologically active substances.
Hirudin, the prominent component of leech saliva, contains an anticoagulant and antiplatelet agent that prevents blood clots and reduces the amount of congested blood in the tissues.
Traditional Chinese Medicine (Shiatsu, Acupuncture, Chinese Herbal Medicine)
In an effort to restore calm, harmony, and well-being to the body, the clinic specialises in acupuncture, massage, and Chinese herbs, depending on the patient's needs.
Reiki (Healing from Your Soul)
Heal with the loving energy of your higher self and the love of the universe.
It can soothe physical or emotional pain, to centre and balance, or to address any particular issues.
Tarot Reading
Get clear guidance from your soul or higher self to empower and inform you.
This is great if you want to find out what's going on around you or where you're headed in your life.
Meditation (Being with your Soul)
By letting everything be exactly as it is in this moment, you are freed from all the things that keep you from living in the present moment.
Somatic Psychotherapy
Body, mind, spirit, and emotions are integral parts of somatic psychotherapy.
Mind-body exercises are effective for releasing trauma that has been stored in the body and brain.
The clinic incorporates several modern research developments like attachment theory, neurobiology, embodiment, trauma theory, infant research, and AcuEnergetics.
Contact The Genki Centre's practitioners directly for bookings or inquiries about the modalities.
Qualifications
Reiki Master
Registered Acupuncturist
Degree In Traditional Chinese Medicine
Registered Toyohari Practitioner
Diploma Of Shiatsu
Diploma In Somatic Psychotherapy
Master Of Counselling And Applied Psychotherapy
---