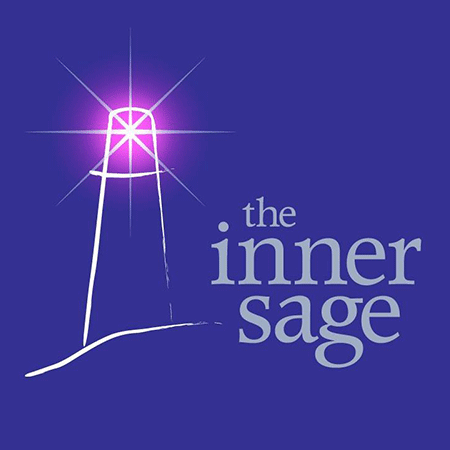 The Inner Sage Australia
Want to find out my availability, pricing or opening hours? Click on Send Me Details Now to get started.
Send Me Details Now
Clicking on the Send Me Details Now button opens an enquiry form where you can message Lisa Westerlaken directly
Specialist Kinesiologist with PKP Kinesiology; Kinergetics; Reiki; Neuro energetic Kinesiology; Resonate Essences and N.O.T.  In addition I work on the metaphysical level.
Kinesiology
Servicing area
Randwick & Sydney Eastern Suburbs NSW
---
Focus areas
Mind-body medicine
Self-development
Limiting beliefs
Burnout
Anxiety
Emotional wellbeing
---
---
What is KINESIOLOGY?
literally means the study of movement. Movement of various functions within the physical body as well as movement of the energetic system. It is a system for health care that combines the principles of both Western and Eastern philosophies.

Kinesiology in its infancy was discovered in the early 1900's with new discoveries made in each decade thereafter. In or about 1972 marked the beginnings of the new science known as Applied Kinesiology and it would be from this science, in the 1980's, that Energetic Kinesiology would be established.

One of the main principles of Kinesiology (Kin-easy-ology) is that the body (and mind) has an innate ability to heal itself. Using your own body and mind, Kinesiology "taps" into that self healing energy and assists to create the ideal state for the body and mind to achieve this.

Another of the Eastern philosophies that I embody in my practice is: "bu tong ze tong, tong ze bu tong" which roughly translates "if there is no free flow, there is pain; if there is free flow, there is no pain." As a rule we do not diagnose, treat or prescribe. We restore flow.

Kinesiologists are energy medicine specialists, who emphasis is on health maintenance, client education and responsibility by identifying the causative influences triggering health imbalances. Anything a Kinesiologist does (or suggests the client does) is to restore health, wellness and vitality, therefore enhancing the clients innate healing energies and flow.

The main tool a kinesiologist uses is your muscles. Muscle monitoring allows a kinesiologist to utilise your own biofeedback system to determine what the energy imbalances or stresses you have impeding the goal you are working on. This means that a kinesiologist can get very specific as well as help you know specifically what this issue is. Muscle Monitoring takes the guess work out to know exactly what is impeding you. In my experience what a client thinks is impacting compared to what actually is, can differ.

Another philosophy a Kinesiologist uses is the "triad of health". You are not just your body or mind; you have several aspects to who you are. The tried of Health indicates there is Physical / Structural, Emotional / Mental and Nutritional / Chemical aspects. I also believe there is a governing energy surrounding the tried which is your spiritual aspect.

If any aspect of this triad is out of balance it puts stress on the other elements. Disruption to our flow can be caused by daily stress, trauma, grief, fear, strong emotions, poor diet, lack of exercise, poor breathing and posture, scar tissue as well as other physical or psychological stresses. Therefore when blockages occur they impede the flow of our life force energy which can result in emotional, spiritual or physical disorders and/or illness.
Kinesiology has many benefits including:
Overcoming fears and past traumas
Alleviating anxiety and stress
Enhancing performance, motivation & energy levels
Unleashing your potential
Increase brain function, learning and comprehension
Refining and boosting creative flow
Dealing with major change/s
Improve behavioural problems
Aiding with recovery from Injury
Easing pain issues (incl headaches & migraines)
Weight goals
Releasing adrenal overload and exhaustion
Helping sleep routines & being well rested
Assisting with digestion issues
Reduce or eliminate Auto Immune Mismatches
Kinesiology can assist with a variety of issues, overall increasing your energy, health, vitality and well being. Noting we do NOT treat, diagnose or prescribe.
Qualifications
Diploma Of Aromatherapy
Diploma Of Pkp Kinesiology
Neuro Energetic Kinesiology
Kinergetics
Professional Membership
Australian Kinesiology Association
IICT - International Institute For Complementary Therapists
---