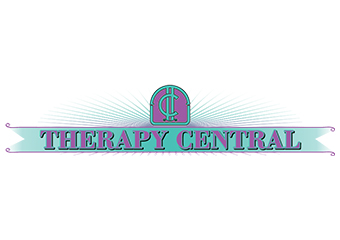 Want to find out my availability, pricing or opening hours? Click on Send Me Details Now to get started.
Send Me Details Now
Clicking on the Send Me Details Now button opens an enquiry form where you can message Therapy Central directly
All staff at Therapy Central are fully qualified and experienced
Therapy Central
Focus areas
Stress management
Relaxation
Circulation
Muscle recovery
Tight muscles
Muscle tension
---
---
About Us
Therapy Central has a team of trained professionals who are fully qualified and experienced. Our Services on offer are Massage and Counselling and we understand the importance of the mind body connection. We use evidence based practice and our therapists are invested in delivering desirable outcomes and our aim is to ensure that you are provided with the best possible therapy.
We use evidence-based practices to ensure a holistic approach that treats the cause of your symptoms. Our therapists are invested in delivering desirable outcomes and our aim is to ensure that you are provided with the best possible therapy.
Massage
Therapy Central provides professional massage therapy. We are dedicated to relieving your muscular aches and pains and will work with you in order to treat and prevent injuries. Other added benefits include relaxation after those long and stressful days. Our sessions are individually tailored to meet each client's needs. We use various massage techniques in order to address your specific needs. Throughout the sessions we will also provide stretches and offer suggestions on changes that can be made in order to improve the areas that are impacting your body, for example posture. The massage is applied by using hands, forearms and elbows to knead, rub, squeeze and touch the soft tissues of the body including the skin, fascia, muscles, tendons and ligaments.
Relaxation/Swedish
This treatment style is what most techniques are based on and is very relaxing. It involves long, smooth strokes that flow rhythmically. The pressure is firm, yet gentle and deeply relaxing as it is designed to soothe, promote relaxation, improve circulation and ease muscle tension.
Deep Tissue
This treatment involves a technique that applies deep pressure on areas of muscle tension which is administered to muscles, tendons and fascia. The aim is to release the tension thus freeing the muscles, which increases the length and thus the range of motion. It assists with chronic muscular pain and injury rehabilitation, and reduces inflammation-related pain. This technique is generally integrated with other massage techniques.
Remedial Massage
This treatment is a targeted style that incorporates a range of techniques in order to alleviate specific areas of injury, muscle tightness and fatigue. It typically involves an assessment of the issue and is used to treat a whole range of conditions from neck pain through to sprained ankles. It is also effective in promoting muscle recovery. Remedial massage uses a combination of the following techniques:
Proprioceptive Neuromuscular Facilitation stretching (PNF)
This technique aims to provide stimulation of the proprioceptors by using an isometic contraction prior to the stretch in order to achieve greater gains then can be achieved through stretching alone. This technique assists with increasing the range of motion and is often used for strengthening and rehabilitation.


Muscle Energy Technique (MET)
This technique involves soft tissue manipulative methods. This is an osteopathic manipulative treatment in which the patient actively uses his or her muscle on request from a precisely controlled position in a specific direction against a distinctly executed counterforce.


Myofascial Release (MFR)
This technique involves soft tissue manipulations that gently stretches the fascia which improves increases the ability stretch which improves flexibility and thus increases the range of motion. The technique uses sustained pressure which engages both the collagen and elastic components of fascial tissue; this pressure is held until the tissue releases.


Trigger Point (TrP)
This technique involves concentrated pressure is applied to a trigger point which is a nodule of contracted and tight fibres in the muscle.


Neuromuscular techniques (NMT)
This technique involves soft tissue techniques that involve the palpation of muscle and serve to affect the level of resting tension in a muscle. NMT mostly involves the application of thumb/finger pressure for the assessment and treatment of hypertonic tissue. NMT aims to produce modification in dysfunctional tissue, encouraging a restoration of functional normality with a particular focus of deactivating myofascial trigger points. An alternative objective for the application of NMT is the normalisation of imbalances in hypertonic and/or fibrotic tissues, either as an end in itself or as a precursor to joint mobilisation or manipulation.


Positional Release techniques (PRT)
This technique involves A gentle, manual technique for muscle pain and spasm, which involves restoring muscle tone and enhancing circulation. With PRT, the muscle is placed in a passive shortened position and then held for approximately 90 seconds.


Mobilising techniques
A repeatedly applied force at the motion barrier with the goal of increasing the range of motion in an articulation with hypomobility.


Sports Massage
This style of massage is beneficial for anyone who is actively participating in sport or training for an event. It is also beneficial if you are re-commencing training post injury. Sports massage may include used to address specific problems such as muscle cramp, excessively tight muscles, joint stiffness or excessive scar tissue. This treatment involves different applications for both pre- and post-sports. Prior to the event, the massage is used to warm up the muscles and use joint articulation to prepare the muscles for the motions that they will be undertaking. The treatment is tailored to focusing on the stresses placed upon the body by the demands of the sport, therefore these techniques also assist with injury prevention. The pressure is not as deep and it is faster in style. Post-sport massage is not too deep and used to promote a faster recovery after exertion and reduction in pain.
Specialties
At Therapy Central we specialise in remedial and sports massage. As sports enthusiasts ourselves, we have personally witnessed the benefits of injury treatment and prevention, along with the improved performance and recovery time. We also have a passion for working with chronic illnesses and work holistically with our clients to address the whole issue and not just parts of it.
Sports Strapping
Therapy Central also offers a sports strapping service.
Counselling
Therapy Central provides a professional counselling service with a qualified and experienced Counsellor who uses evidence-based practices. The areas of expertise include the following:
General counselling


Anxiety


Depression


Grief and loss


Stress management


Adjustment to diagnosis


We provide appointments that are both face-to-face and online so that you can seek therapy from the comfort of your own home. We have over ten years of experience in counselling and use a strengths-based approach in order to empower the client. We hold professional memberships with the Australian Counselling Association (ACA) and the Psychotherapy and Counselling Federation Australia (PACFA), and are also a registered NDIS provider.
Fees: $ 100 per hour
---