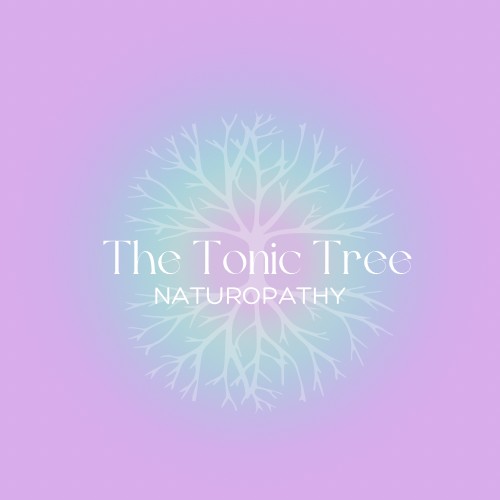 The Tonic Tree Multidisciplinary Clinic
Clicking on the Send Me Details Now button opens an enquiry form where you can message The Tonic Tree Multidisciplinary Clinic directly
Send Me Details Now
The Tonic Tree Multidisciplinary Clinic - Testing
Servicing area
Berwick, Narre Warren, Beaconsfield, Cranbourne, Pakenham, Endeavour Hills, Dandenong, Melbourne
---
Focus areas
Arthritis
Cancer management
Colitis
Eczema
High cholesterol
Hormonal imbalance
---
---

Tests Included in an initial Advanced Scientific Naturopathic Consultation:
Dark field Microscopy
Blood pressure
Tongue Analysis
Nail analysis
Clinical observations

In an initial 75 minute Advanced Scientific Naturopathy consultation, you will experience a very comprehensive case-taking and clinical observations will be employed. Some of the clinical observations undertaken are Blood Pressure, Nail Analysis, Tongue analysis and Dark Field Microscopy.
Dark Field Microscopy is performed by taking a tiny blood sample in the form of a finger prick and placing it under the microscope. Through this process your Naturopath will be able to see the health of your body on a systemic level. Once all relevant information is attained, an individualised and effective treatment plan will be both written and explained to you. The Natural and Biological medicines that may be prescribed will support and stimulate the healing power of nature in the least invasive and most effective way. An Advanced Scientific Naturopath will educate, inspire and motivate you to take responsibility for your health by encouraging you to adopt a healthy attitude, lifestyle and diet.
---

VLA Quadscan

VLA Quadscan is an ARTG registered, bioelectrical impedance analysis (BIA) medical device, which measures your body composition and helps your VLA practitioner monitor your fluid distribution and cellular health. VLA Quadscan is unique amongst BIA devices in that it uses four different electrical frequencies to measure body composition, which improves the accuracy of the measurements when determining the amount of fat versus lean muscle mass that you have. This is particularly helpful for monitoring the efficacy of your fat loss programs, ensuring you are losing fat, not just fluid or muscle. Monitoring fluid distribution of the body can provide clues about disease processes that are occurring in your body, i.e. more fluid outside and less fluid inside the cells is the pattern we would expect to see during inflammation and other disease processes. Monitoring cellular health gives further clues into your overall health status, i.e. cellular health is eroded by oxidative stress, inflammation and nutritional deficiencies. Once a VLA Quadscan test has been completed you will receive a VLA report of findings that can be used to design an individualised treatment program to help you with your fat loss goals and achieve vitality, longevity and healthy ageing.

** INTRODUCTORY SPECIAL**
VLA Quadscan report and 35 minute Advanced Scientific Consultation only $90.00 normally $199.00
(valid until 30th of September 2017)


---


Functional Pathology Tests

Functional pathology tests: Investigate functional, biochemical, nutritional, metabolic and hormonal status to assist in establishing the root cause of a disease or imbalance. Some tests are designed so you can collect specimens in the privacy of your own home.

Tests include:
Food Sensitivity test: Gold Standard Food Allergy Testing: (In house)
Tests a wide range of foods (96) include wheat, dairy, soy, grains, yeast, chocolate, coffee, sugar, honey, fruit, vegetables and meats. This test is beneficial for anyone suffering from allergies, eczema, headaches, migraines, fatigue, acne, bloating, constipation and diarrhoea.
Digestive Stool Analysis (Cultured or DNA methods) to detect parasites, bacterial infections, Candida, fungal or yeast overgrowth, bacterial balance, leaky gut and general bowel health.
Hormone testing to assess hormonal imbalance in both men and women. Can screen for a baseline in fertility, PCO/PCOS, Endometriosis, Fibroids, PMS, poor libido, erectile dysfunction, and impotence.
Adrenal hormone testing beneficial for fatigue and adrenal burnout.
Sleep hormone profile for insomnia.
Hair Tissue Mineral Analysis assesses levels of numerous minerals and heavy metals in the body. Also in house Coagulated blood microscopy can be screen for heavy metals.etc.
Kryptopyrrole Testing: Some conditions such as Depression, Anxiety, ADHD, and Schizophrenia etc can be due to specific vitamin and mineral deficiencies. Kryptopyrrole testing can ascertain whether or not these are fundamental causes.
Heavy Metal testing


Bio-Impedance analysis ( weight loss)


Extensive Neurotransmitter testing

We also offer any scientific lab testing that you may require.

---
Visit our website tonictree.com.au or call The Tonic Tree Multidisciplinary Clinic to book your wellness appointment today!
Children's Health
Iridology
Nutrition
Natural Fertility Management
Flower Essences
Women's Health
Men's Health
Naturopathy
Herbal Medicine
Allergy Testing / Treatments
Our Advanced Scientific Naturopath Genevieve Hunt ND, includes state-of-the-art Dark Field Microscopy, clinical observations, thorough case-taking, an individual treatment plan into EVERY consultation. An initial consultation goes for 75 minutes.
State-of-the art Mild Hyperbaric Chamber
We're open 1 days.
| | | | |
| --- | --- | --- | --- |
| Monday | 10:00 am | To | 3:00 pm |
---