The Work Well Health Centre
108 Latrobe tce
Paddington QLD 4064
Sports massage
Structural integrity
Trauma release
...
Want to find out my availability, pricing or opening hours? Click on Send Me Details Now to get started.
The Work Well is a dynamic health-focused community where inner city dwellers can reconnect and revitalise mind, body and soul
The Work Well Health Centre
---
BODY PSYCHOTHERAPIST
Beverley Howarth
Dip IES BPsych; Post Grad Adv Dip IES BPsych; Grad Dip BBSH (USA); Grad CIL (USA); ACA member; NFH member
Experienced body psychotherapist Beverley Howarth combines two major modalities; psychotherapy (or counselling) and energy healing, to promote self-growth and healing. Beverley energises her client's field by balancing, charging and clearing chakras, the body's centres of vital energy. This can result in the reinvigoration of energy and deep inner peace.
---
PSYCHOLOGIST
Troy Winterflood
BA, B Beh Sc, PGDipPsych, MPsych(Clin), MAPS
Troy Winterflood, a registered psychologist in Brisbane since 2001, is highly skilled and has extensive experience in providing practical therapeutic and counselling services to a wide range of people. Troy has clinical experience in working with children, adolescents and adults across a wide range of emotional, behavioural and psychiatric issues including obsessive compulsive disorders (OCD); anxiety related issues including panic attacks and social anxiety; sleep difficulties including insomnia and parasomnias; depression and other mood disorders.
---
SPIRITUAL & ENERGY HEALER
Jo Woodham
Holistic Counselling Dip., Reiki Master, Pranic Healing Cert.
Jo Woodham is an experienced healer, facilitator, therapist and spiritual coach with qualifications in Reiki, holistic counselling and Pranic Healing. Employing a strategic combination of trained spiritual and energy healing techniques, Jo helps guide her clients on a path to self-discovery. From improvements in general well-being and interpersonal relationships to advancements in career and finances, her clients can expect change.
---
REMEDIAL MASSAGE THERAPIST
Kim Fraser
(Integrated Mind Body)
Kim is a highly qualified Remedial Massage and Integrative Therapist who specialises in sports and occupational injuries as well as musculoskeletal dysfunction. She is the owner of Integrated Mind Body Remedial Massage and Sports Injury Clinic.
Kim uses a holistic approach that maximises her in-depth clinical knowledge and skills combined with finely honed intuition. This helps her create the perfect environment for your body to receive the maximum benefit from massage treatment. Kim has a deep understanding of athletes who require sports massage.
---
TRAUMA & GRIEF COUNSELLOR
Martha Druery
BA(Psych), BSW(Hons), PhD Cand(UQ-School of Medicine)
Martha Druery is Director of Lumos Trauma, a highly trained and committed team of therapists providing traumatic injury, grief and loss counselling.
With over 20 years' experience as a critical care social worker focused on trauma counselling within the health sector, Martha brings a wealth of knowledge and evidence-based training to support individuals who are experiencing traumatic loss and bereavement, adjustment to injury or life-limiting conditions and situations.
Martha has experience with suicide, homicide and other traumatic bereavement. She also works with people who are adjusting to other forms of loss such as relationship break downs and provides support for fertility and pregnancy concerns, major health crises and workplace injuries.
Martha is currently the only private practice counsellor providing targeted burns adjustment therapy in Queensland, which is the area of her doctoral research. She is also available to provide clinical supervision and coaching to social workers and health practitioners who work in critical care and high trauma exposure environments.
---
CLINICAL PSYCHOLOGIST
Dr Emma Harley
BA(Hon), DClinPsych, MAPS
Emma is a Clinical Psychologist, Board-approved Supervisor and spiritual counsellor with over 15 years of experience working with people with a wide range of concerns including depression, anxiety, grief and loss issues, self-esteem/confidence, workplace conflict, relationship issues and more.
Emma also works with individuals who are interested in personal growth and spiritual development. She works with both individuals and couples.
Emma is trained in a broad range of therapies including acceptance and commitment therapy, mindfulness-based and compassion therapies, psychodynamic and cognitive therapies, and somatic and body psychotherapies.
---
PSYCHOLOGY
Webb Lin
PGDipPsych, MGestalt, MCouns, Assoc MAPS
Webb Lin is a registered Psychologist with training and experience in a broad variety of therapeutic modalities, including Cognitive Behavioural Therapy (CBT), Emotion-Focused Therapy (EFT) and Gestalt Therapy. He also trained in mindfulness body-oriented therapies such as Trauma Release Exercises (TRE) and Guided Respiration Mindfulness Therapy (GRMT), integrating both dialogical and body-oriented processes to help provide a more holistic approach to client wellness.
Webb works with adult individuals and couples who have relational, mental health, trauma-impacted, and behavioural difficulties. He uses a warm and engaging approach in collaborating with clients to achieve the planned or desired outcomes.
---
PSYCHOLOGY
Kat Anderson
BSc.(Psych), PGDip(Psy), MCounselPsy., MAPs
Kat understands the importance of creating a space where parents can feel heard and emotionally supported in their parenting journey. Having undertaken research into first-time fathers, Kat has an understanding of both a mum's and dad's transition into parenthood. Kat brings this understanding into counselling parents experiencing antenatal and postnatal depression, anxiety, birth trauma, grief and loss, gender disappointment and relationship issues.
Kat has provided counselling support to parents at various settings, including medical centres, in hospital, at home and in private practice. Kat is experienced in working with other health professionals, as part of a mother's support network, to improve her quality of life and enjoyment of parenting.
---
SPORTS DIETITIAN
Andrew Hall
BExSc, BHsc (Hons), MDietSt
Andrew is a Sports Dietitian and Exercise Scientist from Apple to Zucchini, a passionate team of sports dietitians who are dedicated to helping professional and non-professional athletes manage nutrition to maximize their potential and reach their health and fitness goals.
Andrew provides nutritional guidance for performance enhancement, be it competitively in sport, non-competitively in general exercise, at the workplace or even in the day-to-day routine of life. His tailored coaching approach aims to holistically improve overall health and wellbeing while optimising daily functioning to ensure clients are getting the best out of their body.
---
ACCREDITED SPORTS DIETITIAN
Kirrily Tutt
BHlthSc (Nutr&Diet) (Hons)
Kirrily is an Accredited Practising Dietitian and Associate Sports Dietitian from Apple to Zucchini, a passionate team of sports dietitians who are dedicated to helping professional and non-professional athletes manage their diet to maximize their potential and reach their fitness goals.
Kirrily caters for clients wanting support with athletic performance, body composition and health-related goals and specialises in preparing for endurance events such as cycling and triathlons, vegan/vegetarian diets, food intolerances/gastrointestinal issues and weight management.
---
ACCREDITED SPORTS DIETITIAN
Steph Cronin
BSc (Nutrition & Dietetics), ISAK Level 1 Anthropometrist
Steph is an Accredited Sports Dietitian, Accredited Practising Dietitian, ISAK Level 1 Anthropometrist, and Accredited Sweat Profiler. She is a sports fanatic who has trained and competed in running, swimming, boxing, functional training, netball and surf lifesaving. This makes her understanding of practical sports nutrition one of her great strengths.
She specialises in training and competition nutrition; water sports (swimming, rowing, and outrigging); dance performance nutrition; gut intolerances (low FODMAP diets) and allergies; rugby/AFL; endurance running, cycling, and triathlon; diabetes – type 2 prevention and management; and cancer prevention and oncology dietetics.
---
PSYCHOLOGIST
Julie Lockyer
BSc. (Psych), BBehavSc (Hon)(Psych), Assoc MAPS
Julie is a registered General Psychologist with more than 10 years of experience working with students, adult survivors of childhood abuse and trauma, victims of crime, as well as in the suicide prevention and bereavement sector.
She has placed a greater focus on posttraumatic growth and resilience. Julie uses spiritually integrative therapy to help people find meaning, purpose, and growth potential in adverse life events. She is certified to conduct Sandplay and Symbol Work Therapy. Julie also utilises Cognitive Behaviour Therapy, Acceptance and Commitment Therapy as well as Body-Focused Trauma Therapy.
---
PSYCHOLOGIST
Kat Anderson
BSc.(Psych), PGDip(Psy), MCounselPsy., MAPs
Kat is a clinical psychologist who specialises in adult counselling of depression, anxiety, posttraumatic stress disorder, grief and loss, life transitions and adjustment difficulties as well as relationship issues. She also has a special interest in perinatal psychology and provides pregnancy support counselling.
She uses a wide array of psychological therapies that include Psychodynamic, Attachment, Cognitive Behavioural Therapy, Acceptance and Commitment Therapy, Compassion Therapy, Grief and Bereavement Counselling, Eye Movement Desensitisation and Reprocessing (EMDR) and Emotionally Focussed Therapy for Couples.
---
For more information or to make an enquiry contact us today!!
---
Service categories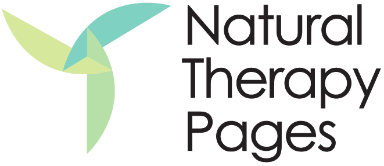 The Work Well Health Centre