Member since 2006
Traceystewart
70 Bronte Rd
Bondi Junction NSW 2023
Servicing area: Bondi Junction , New South Wales
Stress management
Self awareness
Love
...
Want to find out my availability, pricing or opening hours? Click on Send Me Details Now to get started.
Clicking on the Send Me Details Now button opens an enquiry form where you can message Tracey Stewart directly.
Tracey Stewart
Feldenkrais Method®
Is an educational system that uses gentle movement and directed attention to improve movement, posture and enhance human function.
Dr Moshe Feldenkrais (1904-1984) was a physicist and engineer; he studied Judo with its founder Jigaro Kano. A personal knee injury led to a life time study of human kind and the relationships between how we think, sense, feel and move.
"The aim is a body that is organised to move with minimum effort and maximum efficiency, not through muscular strength, but increased consciousness of how it works." Moshe Feldenkrais.
Functional Integration (FI):
Are one on one lessons tailored to the needs of individual clients.
The Feldenkrais Practitioner guides your movement through gentle and precise touch and/or verbal instruction. The client lies or sits comfortably clothed on a low table. The Practitioner brings present habits into focus and offers new options for movement. The learning is then applied to everyday activities eg: sitting, standing, walking, reaching.
Awareness through Movement Lessons (ATM)
Is generally taught in groups. A Feldenkrais Practitioner guides participants through a structured sequence of movement explorations. Attention is drawn to the process of each movement exploration.
Through observation participants learn easier ways of moving in everyday activities. These classes are designed to improve overall well being. ATM improves your awareness of your whole self in action.
Every Monday excepting public holidays 5.00pm Centennial Yoga Studio
Address
Centenial Yoga Studio
24a Clovelly Rd
Nth Randwick Nsw
Enquires: 0417 842 820
Iyengar Yoga
Iyengar Yoga is a precise and dynamic form of Hatha Yoga which benefits body mind and spirit.
It is suitable for people of all ages and levels of fitness. It emphasises postural alignment and can accommodate individual needs through the use of props (chairs, blankets, blocks etc).
The gentle and mindful practise of asana or poses improves flexibility, strength, balance, posture and blood circulation. It reduces stress, improves concentration and self awareness, leading to improved long term health.
Classes:
Centenial Yoga Studio
24a Clovelly Rd
Nth Randwick Nsw
Mon and Wed (excepting public holidays) 6.30pm
Saturday afternoon 4pm
Gentle Class Wed 4.30pm
Thursday 9.30-11am
Private Lessons
Private Yoga Lessons by appointment.
One on one Feldenkrais Method® lessons by appointment.
Address
Loft & Earth
Level 1, 70 Bronte Road
Bondi Junction
All enquires call: 0417 842 820
Qualification details
Certified Feldenkrais Practioner
Iyengar Certified Yoga Teacher
---
Service categories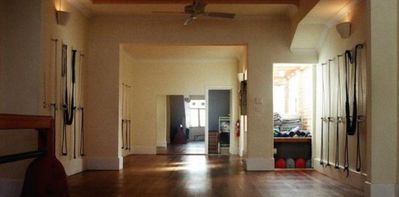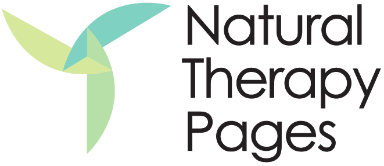 Traceystewart