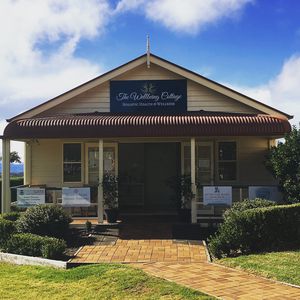 Member since 2017
Tranquil Minds Holistic Therapies
The Wellbeing Cottage, Shop 7
10475 New England hwy
Highfields QLD 4352
Servicing area: Highfields, Queensland
Anxiety
Aromatherapy
Meditation
...
Want to find out my availability, pricing or opening hours? Click on Send Me Details Now to get started.
Clicking on the Send Me Details Now button opens an enquiry form where you can message Sarah Marsh directly.
---
At Tranquil Minds Holistic Therapies, my purpose is to assist in balancing the mind, body, spirit and emotions for optimal health and wellness.
By using modalities such as hypnotherapy, massage, pregnancy massage, acupressure, reflexology, aromatherapy, Reiki, crystal therapy, ear candling, & handmade scrubs, I help clients ease from the stress of their daily lives, to manage fatigue, and to find a balance between life's demands and self-care.
Tranquil Minds Holistic Therapies
---
Located on the picturesque Village Green in Highfields overlooking sweeping views of the Lockyer Valley, Tranquil Minds Holistic Therapies is an ideal location for the perfect day out to enjoy all The Village Green has to offer with it's boutique shops, art gallery and the delicious indulgences at The Chocolate Cottage.
Tranquil Minds Holistic Therapies offers a holistic alternative health service for women & men who are wanting personalised care & support, with total focus on your needs and treating you as a whole. Unlike other therapists that may focus on only one area or modality, I use a holistic system of bodywork and psychology to care for your mind, body & spirit. I create a safe and tranquil space where you will receive one-on-one personalised service specifically tailored just for you.
Bookings can be made direct through the Booking Website https://tranquilmindsholistictherapies.as.me/
Follow us on Facebook or Instagram for specials and promotions:
https://www.facebook.com/pg/tranquilmindsholistictherapies
https://www.instagram.com/tranquil.minds.holistic/
For more information, please see my website www.tranquilmindsholistictherapies.com
---
Gift Vouchers
Give the Gift of Health & Wellbeing!
Tranquil Minds Holistic Therapies offers the perfect gift for any occasion. Vouchers can be for specific treatments, or a monetary value. Gift vouchers or massage packages can be purchased online via the Booking Website or direct instore: https://app.acuityscheduling.com/catalog.php?owner=14046409
---
Services
Massage – relaxation or deep tissue & acupressure
Massage can assist with reducing anxiety, stress, digestive disorders, fibromyalgia, headaches, insomnia, myofascial pain syndrome, & soft tissue sprains and injuries.
Whether it be purely for relaxation, or some deep tissue work and acupressure to ease tension and muscle pain, I tailor my massage approach and pressure to your individual needs. Ensuring you get the most out of your massage experience.
30 minutes - $50
60 minutes - $80
90 minutes - $120
Pregnancy Massage
Pregnancy Massage is a beautiful and therapeutic treatment that has so many benefits for the mum-to-be. Treatments are gentle and non-invasive, and use special cushions to give your body the space and support it needs during treatments.
Initial Consult (15 Minutes) and Massage (60 Minutes) - $95
Follow-up Appointments (60 Minutes) - $80
Reiki Treatment
Reiki is a Japanese technique for stress reduction and relaxation using energetic healing energy. Reiki treats the whole person including body, emotions, mind and spirit creating many beneficial effects that include relaxation and feelings of peace, tranquility and wellbeing.
30 minutes - $50
60 minutes - $80
90 minutes - $120
The Tranquil Minds Signature Treatment
The Tranquil Minds Signature Treatment combines massage, aromatherapy and Reiki healing, for optimal health and wellness.
60 minutes - $100
90 minutes - $140
Hot Stone Massage
This beautiful luxurious treatment uses warm basalt stones placed on acupressure points to help release tension and balance the bodies energy flow. The warm stones are used to gently massage the body leaving you feeling completly relaxed.
60 minutes - $100
90 minutes - $140
Foot Reflexology & Refreshing Peppermint Soak
Foot Reflexology is the application of pressure to areas of the foot that correspond to organs and systems of the body to assist in overall health. Your feet will feel amazing after having a softening peppermint foot soak, followed by a reflexology massage using a beautiful aromatic cream to moisturize and soften your feet.
45 minutes - $65
70 minutes - $95
The Ultimate Pamper Package - For complete relaxation and pampering
Using a combination of relaxation massage, reiki healing, aromatherapy oils, and handmade hand and foot scrubs, the Ultimate Pamper Package will have you feeling completely relaxed and worry free!
120 minutes (2hrs) - $210
Hypnotherapy
Hypnotherapy is a guided hypnosis that helps clients enter a trance-like state of focus & concentration (similar to being completely absorbed in a book, movie, or meditation). In hypnosis, clients can utilise the natural resources deep within their subconscious mind to make changes & regain control in certain areas of their life. When in a hypnotic state, you will be in full control, aware of your environment & cannot be manipulated or controlled in any way. You will have full memory of the sessions, and will be able to come out of hypnosis at any time. Hypnotherapy can help with a range of issues such as alcohol & drug dependence, bed wetting, depression, anger, childbirth, concentration, exam anxiety, goal acomplishment, healing, insomnia, public speaking, self confidence, weight reduction, quitting smoking and so much more!
Initial Appointment (up to 90 minutes) - $160
Follow-up Sessions (up to 60 minutes) - $130
Pre-purchase 3 regular sessions for $350 (must be paid upfront)
Quit Smoking Program $450 for 3 sessions or $650 for 5 sessions (1 session per week)
Weight Loss Program $400 for 3 sessions (1 session per week)
Additional options or add on to your main treatment
Reiki infused Relaxation Aromatherapy oil blend - $10
Add a Reiki infused relaxation aromatherapy blend to your massage.
Handmade Foot Scrub (20 minutes) - $25
Ease tired feet with a handmade foot scrub, followed by a beautiful aromatic cream to moisturise and leave your feet feeling like new.
Handmade Hand Scrub (20 minutes) - $25
Refresh your hands with a handmade scrub followed by a beautiful aromatic cream to moisturise and leave your hands soft and silky.
Ear Candling (both ears 30 minutes) - $50
A relaxing treatment that gently draws moisture and wax from the ear canal. Can assist in relieving ear irritations such as wax build up, swimmers ear and sinusitis. Includes sinus, face and head massage.
Peppermint & Magnesium Foot Soak - $20
Enjoy a relaxing herbal tea and let your stress melt away with a warm Peppermint & Magnesium foot soak. A perfect way to start any treatment.
Qualification details
I have attained a Bachelor of Science (Psychology), Diploma in Therapeutic Massage, Reiki Master Certificate, Certificate in Pregnancy Massage, and Certificate in Hypnotherapy.
---
Service categories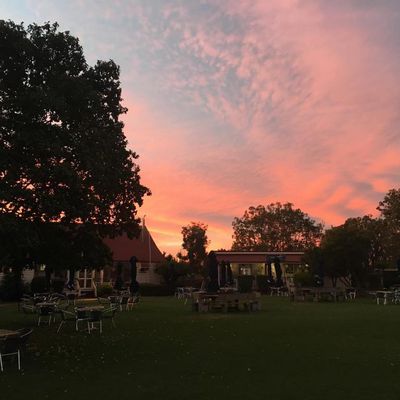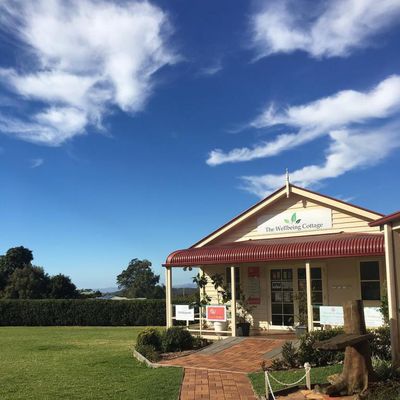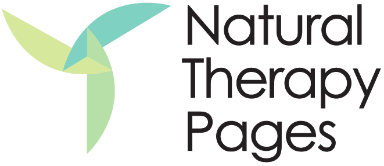 Tranquil Minds Holistic Therapies