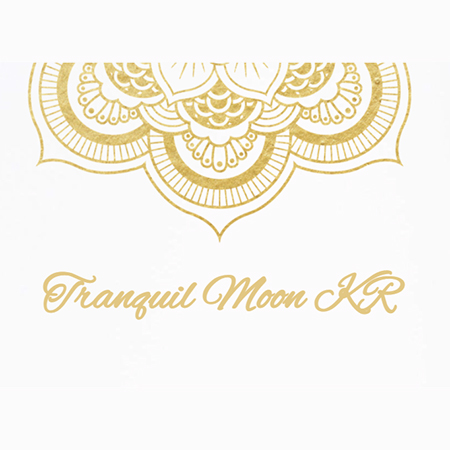 Tranquil Moon Katrina Rynkiewicz
Reiki Master, Energy Healer, Intuitive Coach, Psychic and a Medium
Tranquil Moon Katrina Rynkiewicz
Focus areas
Emotions
Quantum healing
Addiction
Relaxation
Joy
Life traumas
---
About Katrina
My name is Katrina Rynkiewicz I am a Reiki Master, Intuitive Coach, Access Bars Practitioner, Multidimensional Quantum Healer, Psychic Medium. From a young age, I always wanted to help people. Not in a conventional sense neither. I have been a healer for over 7 years. My other gifts have been passed on from generation to generation. My mum, my grandmother and even my daughter are all gifted. Its an absolute privilege to be able to help people. So many have told me that I have changed their lives. The feeling that I get when I hear that just warms my heart. What an amazing privilege is to serve humanity. I have done healing on children as young as 10.
Reiki
Reiki is a Japanese technique for stress reduction and relaxation that also promotes healing. It is administered by "laying on hands" and is based on the idea that an unseen "life force energy" flows through us and is what causes us to be alive. If one's "life force energy" is low, then we are more likely to get sick or feel stress, and if it is high, we are more capable of being happy and healthy.
Access Bars
Are 32 points on your head that, when gently touched, effortlessly, and easily release anything that stops you from feeling joy and ease in your life.
These points contain all the thoughts, ideas, beliefs, emotions, and considerations you have stored. This is an opportunity for you to let go of everything!
Multidimensional Quantum Healing
Helps with
Charkas - How to locate, clear, heal, repair and balance
Energy Bodies - How to locate, clear, heal, repair and balance
Dense energy, attachments, entity extraction techniques
Karmic Removal - Remove contracts & Looping Cycles
Past Lives - How to locate and heal
Quantum Ancestral DNA Healing
Timelines; how to create and clear future timeline
I Choose Me
5 Week Program to heal your life Traumas.
Multidimensional Quantum Healing
1hr 30min
Multidimensional Quantum Healing Session. A gentle yet powerful cleansing and clearing of the energy bodies, charka, energetic body, soul, mind and physical body. Traumatic past life and entity removal. All done in complete peace and bliss.
Reiki is a Japanese form of alternative medicine called energy healing. Hands-on healing through which a "universal energy" is said to be transferred through the palms of the practitioner to the patient in order to encourage emotional or physical healing
Qualifications
NLP Practitioner
Reiki Master Certification
Multidimensional Quantum Healing Certification
Personal Coaching
Certificate In Animal Reiki
Access Bars Practitioner Certification
Professional Membership
IICT - International Institute For Complementary Therapists
---