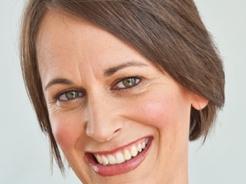 Jocelyn Harvey - Transform Within
Want to find out my availability, pricing or opening hours? Click on Send Me Details Now to get started.
Send Me Details Now
Clicking on the Send Me Details Now button opens an enquiry form where you can message Jocelyn Harvey directly
Is anxiety, panic or trauma keeping you chronically stuck? It's time to free yourself… Let's get you back on track!
Coaching & Counselling with Jocelyn
Servicing area
Northern Sydney, Hills District, Central Coast, Hornsby, Wahroonga, Pennant Hills, Turramurra, St Ives, Gordon
---
Focus areas
Fear
Anxiety
Panic attacks
Feeling stuck
Trauma
Post-traumatic stress disorder (PTSD)
---
---
"If we did all the things we are capable of, we would literally astound ourselves." – Thomas Edison
As a results coach, Jocelyn holds the firm belief that you have the resources, resilience and persistence you need to move through your current challenges and achieve your dreams.
You just need someone to 'hold your heart;' encourage, support, teach and guide you; and clear any limiting beliefs, trapped emotions, unhealthy habits or inner conflicts that are holding you back.
Jocelyn's integrative counselling and coaching will help you harness your core strength, step-by-step. You do always know what's best for you and Jocelyn will help you reconnect to your inner wisdom and heart's true desires.
No more racing hearts, breathlessness, shaking, panic, brain fog or overwhelm. It's time to live an empowered, authentic, enriched life feeling calm, confident and comfortable in your own skin.
---
Three Core Services
Jocelyn offers three core services to support you through anxiety and panic, trauma and other chronic patterns that are keeping you stuck:
1. Specialised anxiety program – an eight-week program designed to clear the root causes of anxiety and panic and help you to develop new empowering beliefs and skills to lead a cool, calm and confident life. The program is tailored for women – especially mums.
"I'd been doing Cognitive Behavioural Therapy (CBT) with psychologists for more than 10 years to help manage my anxiety symptoms, but I never felt they got to the root cause… After 6 sessions with Jocelyn, I experienced a significant reduction in anxiety and stress in my everyday life. I am more at peace with myself, present and less reactive to others, including my family. Jocelyn helped me address the root causes and adopt a more graceful, gentle and nurturing way to manage the anxiety. It used to escalate to discomforting and intense levels, but not anymore…"
– A. Madrigal, Sydney NSW


2. Trauma counselling – trauma leaves an indelible mark on all aspects of your life and even if you don't consciously remember it, your subconscious mind and the cells in your body do. Leaving trauma unresolved is like trying to drive your car with the park brake on – eventually something will break!
Jocelyn offers an eight-week program designed to gently, but profoundly, clear trauma from your system and develop new skills moving forward. She also offers a one-month program based on Rapid Transformational Therapy. Book a free 30-minute Strategy Call to discuss which option is best for you.
"Jocelyn has amazing skills and knowledge and the techniques she uses are truly life changing. I am so grateful to have this kind soul a part of my journey. Jocelyn has been a beacon of light when all I could see and feel was darkness."
– Sarah Hutchison, Gippsland VIC


3. Results coaching – whether you want to change one area that feels stuck or makeover your whole life, all you care about are the results, right?! The crazy thing is that one of our number one fears is change and yet taking action and making changes to improve our lives can also be one of our greatest joys and triumphs!
"Jocelyn Harvey is a gifted facilitator of change who utilises a suite of cutting edge tools to breakdown and harmonise resistance to change at the subconscious level. I made more changes in a few weeks than I had in the previous 8 months once I started working with Jocelyn!"
– John Conrick, Central Coast NSW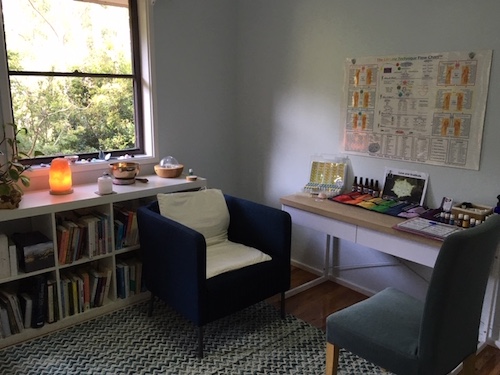 *All Services are Offered In-Person, via Phone or Online.
---
Benefits of working with Jocelyn
Although she's a degree-qualified counsellor, certified results coach and Rapid Transformational Therapy (RTT) Practitioner, Jocelyn is also intuitive and energetically sensitive so she's able to help you 'join the dots' very quickly.


Being committed to her own personal & spiritual growth allows Jocelyn to help you gain greater awareness & insight into your issues. Together, you'll then be able to tackle your issues from many different angles.


Jocelyn has a genuine skill at helping you process stressful experiences with compassion and kindness and then 'mine the gold' so you can recognise your strengths and use the lessons to empower you moving forward.


Jocelyn will teach, empower and inspire you so that after you finish working together, you'll have skills and techniques for life and will always know how to get the best out of yourself. Jocelyn is committed to your inner transformation – no quick fixes or short-term solutions.


Over a 12-year period of personal development, studies and professional practice, Jocelyn uncovered seven key areas that have a huge impact on how you 'do life' and whether you feel stressed or anxious and get the results you desire.
Each of the three services she offers has a specific focus on the most relevant of the seven key areas. This will allow you to deal with the root cause of your problems quickly and effectively and move on for good!
---
How is Jocelyn different to other counsellors and coaches?
Did you kmow that our conscious minds can only process tens of bits of data per second compared with the huge capacity of the subconscious mind that processes millions of bits of data per second?
So, rather than only using the conscious mind – your rational, logical, focused, creative discerning mind – we'll delve deep into the power of the subconscious mind.
The other important point to note is that by the time your 35 years of age, 95% of how you think, feel and behave has been programmed into the subconscious mind and operates automatically and reflexively – without your awareness!
So, to effectively resolve anxiety, panic, trauma and chronically feeling stuck, we need to reprogram your subconscious mind – the part that's running the show 95% of the time!
When coaching you, Jocelyn will use the transformational tools in the proven RAPID Results® model as well as techniques and therapies from the USA, France and the UK. All of which allow you to quickly and effectively re-program subconscious limiting beliefs, trapped emotions and unhealthy behaviours that are causing your problems.
When you have your conscious mind as well as your hugely more powerful subconscious mind working for you, that's when the magic happens!
Jocelyn's approach is both integrative and holistic – meaning you get the best of a combination of proven therapies and techniques, as well as feeling balanced and calm on all levels – physically, emotionally and mentally.
"I've tried lots of effective complementary therapies but I was SO amazed by the results after just one Lifeline session with Jocelyn. It really works! Jocelyn has such a lovely, bubbly personality that just smiles at you and I feel safe to say anything. I want what she's got! I travel 2 hours to see Jocelyn because she's worth it."
– Angela, Port Stephens NSW


---
Free Resources
Jocelyn has created the following free resource to support you straight away:
Freedom from Anxiety Kit (Value $49), including
Anxiety transformation quiz

Cool, calm and connected self-talk

30-day Freedom from Anxiety audio program
Visit TransformWithin.com.au to download your free kit today!
---
Take the First Step
Jocelyn offers an obligation free, complimentary, 30-minute Strategy Call – where you'll have a casual chat on the phone to discuss your specific circumstances and how you can tackle them together.


Servicing Areas: North Shore Sydney, Upper North Shore, Hills District, Central Coast, Hornsby, Pennant Hills, Thornleigh, Wahroonga, St Ives, Turramurra, Pymble, Gordon, as well as Greater Sydney and Australia-wide online
---
Let's get started. Book Now by visiting TransformWithin.com.au or click 'Request a Booking'
Qualifications
Rapid Transformational Therapy
Bachelor Of Applied Social Sciences In Counselling
Certified Results Coach
Certified Lifeline Technique Practitioner
Certified Nutripuncture Practitioner
Professional Membership
IICT - International Institute For Complementary Therapists
---