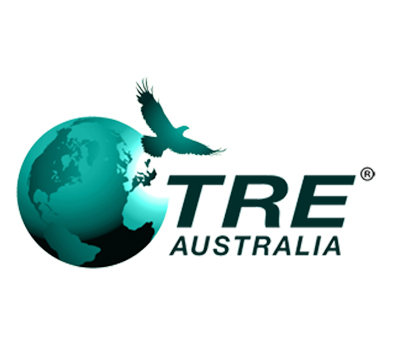 Richmond Heath: TRE Australia
Want to find out my availability, pricing or opening hours? Click on Send Me Details Now to get started.
Send Me Details Now
Clicking on the Send Me Details Now button opens an enquiry form where you can message Richmond Heath: TRE Australia directly
Richmond Heath is a trauma-informed Physiotherapist & the National Co-ordinator of TRE. He has been pioneering the use of neurogenic tremors since introducing TRE to Australia in 2010.
Richmond Heath - TRE Australia
Servicing area
Workshops & Training Australia Wide (plus online)
---
Focus areas
Love
Chronic stress
Self-care
Well-being
Stress management
Nervous system
---
---
TRE is a revolutionary self-care technique that inokes your body's natural shaking & tremoring reflex to release stress, rebalance the nervous system and restore your body & mind towards its optimal state of health & wellbeing.
While most people initially learn TRE for stress relief or trauma recovery, ongoing use of TRE can help to increase creativity, deepen mindfulness, build your resilience, deepen embodiment, quicken recovery, ehance relationships and improve your performance at work & in sport.
Once you learn TRE you can use it on an ongoing & regular basis simply lying in bed each night in as little as 10 minutes, making it the perfect technique to use when you don't want to talk about it or are 'too stressed' to use more effort based techniques such as meditation or exercise.
TRE is used to help:

release muscular tension & chronic stress
assist recovery from acute trauma & PTSD
build resiliency for future stress & trauma
enhance the benefits of body work & talk based therapies
enhance sports recovery & improve performance
support existing exercise routines such as pilates & yoga
deepen mindfulness & meditation
improve creativity & the access of flow states
---
More information about TRE:

TRE is an innovative approach that deliberately invokes the body's natural shaking and tremoring reflex in a safe and controlled way to physically release the effects of chronic stress and unresolved trauma including PTSD.

TRE uses a series of simple exercises to invoke the tremors in a way that allows them be self regulated so you are always in control of the process. With TRE, it isn't necessary to discuss or recall previous events and the majority of people who use TRE don't require ongoing support from a therapist, which means the technique can be used on your own on an ongoing and regular basis to support and enhance any other treatments or wellbeing practices you may be using.

TRE is not just for individuals who have undergone trauma, visit the TRE Australia website to watch videos on how TRE can benefit anyone with any level of stress or tension in their life, or even those who want to use it to improve their performance in work, life or sport.

Once learnt, the TRE process is immediately effective and self empowering, providing you with a free resource to renew yourself to a more calm, relaxed and balanced state on an ongoing and regular basis for the rest of your life.

Visit the TRE Australia website for video explanations and more information about upcoming workshop around Australia.
About Richmond Heath

I am a Physiotherapist and introduced TRE to Australia in 2010 and have been pioneering this innovative approach to both physical & mental health & wellbeing ever since.

I run regular public workshops all around Australia as well as providing the Australian TRE Professional Certification Training so you can empower your clients with TRE as well.
I also offer individual consultations in person or online via skype & zoom & am passionate about empowering you in their your own health & wellbeing so you are not always reliant upon a therapist or health professional to do so.
TRE has made a massive impact in my life, both physically, mentally & professionally & I love sharing this simple but profound gift with others.
---
For more information or to make an enquiry contact me today...
---