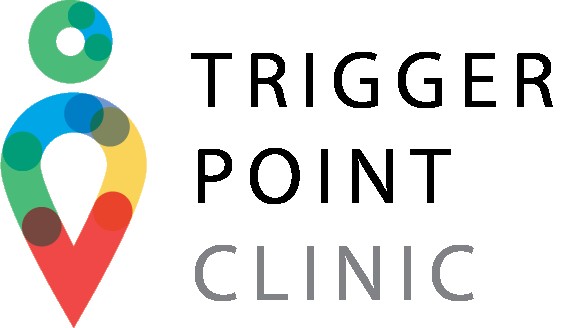 Trigger Point Clinic
Want to find out my availability, pricing or opening hours? Click on Send Me Details Now to get started.
Send Me Details Now
Clicking on the Send Me Details Now button opens an enquiry form where you can message Ian Schmulian directly
Myotherapist CaulfieldGetting to the root of the problem is what we do at Trigger Point Clinic
Trigger Point Clinic
Servicing area
Caulfield, Victoria
---
Focus areas
Muscle sprain
Posture
Tapping
Relaxation
Circulation
Headaches
---
Over more than a decade, in the caring hands of Ian Schmulian registered myotherapist in Caulfield, numerous clients with various musculoskeletal (relating to muscles, joints and bones) ailments such as injuries and chronic muscle or joint pain have been effectively managed with a range of myotherapy techniques. With a professional and accountable approach to client management, Ian keeps abreast of evidence-based findings of accredited and current research in his field to ensure that his approach and technique are up-to-date and effective.
About Ian
Ian Schmulian has had a meaningful and interesting path to his career in myotherapy and Trigger Point Clinic. Ian was injured in a motor car accident. After he was discharged from hospital, he attended a Transport Accident Commission (TAC) facility for a year as an outpatient. During that time, he was treated by many therapists to rehabilitate his physical activity. Eventually, he went back to work but the company he was working for at the time was liquidated.
By chance, he stumbled upon a massage course advertised and decided to enrol himself. What started off as a short course, ended up spanning to a three-year Diploma in Health Science and a Diploma in Myotherapy. He received qualifications from RMIT and Kangan Batman Institute in various specialisations over the years.In conjunction, Ian qualified as a Personal Trainer, gym instructor and spin instructor.
Ian's passion for myotherapy and Trigger Point Clinic stems from his own experience with personal injury, which motivated him to learn more about the musculoskeletal system (muscles, bones and joints), movement and rehabilitation.
Qualified and Registered Myotherapist in Caulfield
Ian opened his myotherapy practice, Trigger Point Clinic after he qualified about 15 years ago. Initially, Trigger Point Clinic was located in Doncaster, and now practices from his home-based clinic in Caulfield. Tucked away in the quiet suburban streets of Caulfield, patients follow the pathway, through the beautifully maintained garden. When patients arrive early many of them wait by the tranquil flowing pond and embrace a Zen moment.
As part of his professional development, Ian continues to keep up-to-date with new evidence-based techniques and innovations in his field. Ian has broadened the range of equipment used at Trigger Point Clinic to include a High-Frequency Laser, Shockwave Therapy and also the use of a Compex Unit which is a very advanced TENS machine. Ian also offers patients the facility to borrow his loan equipment if they require additional therapy at home between treatments.
In his capacity as a myotherapist, Ian holds his duty of care to be paramount. Prior to commencing treatment, he makes a thorough assessment of each client's medical history to ensure his practice. Where indicated he consults with allied health professionals, particularly when clients present with complex conditions.
Services
Myotherapy
As a registered and highly qualified myotherapist with extensive experience, Ian has sound knowledge and understanding of the causes, pathology, and management of musculoskeletal conditions.
He treats clients with problems such as, but not limited to:
Back and neck pain
Sports injuries
Shoulder problems including rotator-cuff syndrome
Tension headaches
Work-related Injuries
Temporomandibular joint (TMJ) problems leading to clicking or pain of the jaw
Overuse injuries such as tennis elbow
Muscle sprains
Trigger-point therapy
Trigger points are small, painful sites in muscles. The origin of the pain in one part of the body can trigger referred pain elsewhere. Trigger-point therapy aims to improve the circulation and mobility of the origin muscle point to assist healing and reduce pain. Manual trigger-point therapy is applied with the therapist's fingers to mobilise the soft tissues, the muscle and connective tissues over and around the trigger point.
Dry needling
This modality involves the application by the myotherapist of sterile disposable needles to improve circulation to a trigger point. Sometimes dry needling and manual trigger-point therapy are used in combination.
Myofascial release
Myofascial tissue is the web of connective tissue that lies within parts of a muscle, between different muscles and between muscles and bone. Myofascial release is the application of stretches or pressure to myofascial tissue around a trigger point or between muscles.
Temporomandibular joint (TMJ)
If you have experienced symptoms such as pain or clicking in your jaw or pain during eating, Ian can manage your TMJ condition. Treatment techniques include trigger-point therapy to the soft tissues that cover the TMJ.
Headache and neck pain
Chronic headache and/or neck pain can be debilitating, interfering with daily life and sleep. Myotherapy management involves a full assessment of the origin and presentation of the pain, and therapies including trigger point therapy and remedial massage.
Remedial Massage
In the caring and experienced hands of Ian Schmulian myotherapist and remedial massage therapist Caulfield, clients with soft tissue (muscles, tendons and ligaments) injuries and chronic pain have been managed with a range of remedial massage techniques. The benefits of remedial massage include stimulating blood flow to the area, improving muscle flexibility and joint mobility, and facilitating recovery of soft tissues.
There are differences but some overlap between remedial massage and sports massage, deep-tissue massage and myotherapy.
Sports massage comprises a range of massage techniques used to treat sports injuries but is primarily utilised before sport or exercise to improve performance and stamina and reduce the risk of injury.
Whereas remedial massage comprises a variety of massage techniques, deep-tissue massage is the use of deep massage strokes to an area affected by injury or chronic pain.
Myotherapy uses a broader range of therapies that include various forms of massage such as manual trigger-point therapy, and other modalities such as dry needling.
Ian aims to work within his client's comfort levels but occasionally during remedial massage there may be tenderness or discomfort. If discomfort might be expected from a particular technique, he will inform you in advance, otherwise it is important to report any discomfort during treatment straight away so that the technique may be modified appropriately.
Pregnancy Massage
During that special time in a woman's life, pregnancy massage is administered to assist women who are experiencing joint and muscle pain as a result of their changing shape and posture, and increased laxity of soft tissues. Massage is also beneficial in promoting circulation and fostering relaxation and sounder sleep. Massage can be a gentle and safe alternative to other forms of treatment during pregnancy, but the massage must be administered by a trained professional who knows which areas are safe to massage and ensure that the client's doctor has been consulted about any risk factors.
Manual Lymphatic Drainage (MLD)
Lymphoedema is the build-up of fluid in the lymph vessels in the arms or legs, or sometimes other parts of the body, resulting in swelling and discomfort. Lymphoedema may result from the removal or damage to lymph nodes from surgery or radiation therapy respectively, in the treatment for cancer. MLD is one of a range of techniques to manage lymphoedema, and consists of gentle strokes along the swollen area to encourage the flow of lymph back to the nearest functioning lymph node. The regime should be devised by a qualified lymphoedema practitioner.
Swedish Massage Technique – Effleurage
Effleurage comprises light stokes to the superficial muscles and other soft tissues. Effleurage may be used at the beginning and end of a massage session or between various massage techniques to promote relaxation, stimulate blood flow and warm up the area of the body.
Swedish Massage Technique – Stroking
Stroking techniques and benefits are similar to effleurage with the following differences: With effleurage the therapist's hand pressure may vary but contact is maintained throughout and follows the direction of blood flow of the veins or lymph vessels. In contrast, during stroking the same pressure is maintained, the direction of the stroke may vary and the hands may be removed and returned to the area.
Swedish Massage Technique – Petrissage
Petrissage's name originates from the French word for kneading. The massage is a deeper technique than effleurage and involves rhythmic kneading, rolling and clasping of superficial and deep muscles.
Swedish Massage Technique – Percussion
Percussion, as the name suggests, involves rhythmic tapping motions with cupped hands, the side of the hand, or the fists. These techniques help stimulate blood flow and invigorate muscles
---