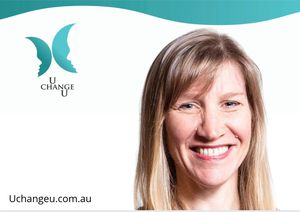 Member since 2020
UchangeU - Mindset Coach using Psych-K, Matrix & EFT
51 Kenmare st
Mont Albert North VIC 3129
Servicing area: Mont Albert North VIC
Emotional issues
Stress management
Love
...
Want to find out my availability, pricing or opening hours? Click on Send Me Details Now to get started.
Clicking on the Send Me Details Now button opens an enquiry form where you can message Rachel directly.
If you want to make a change but nothing has worked.
It is not your fault as it will an unconscious belief steering your behaviour.
That is where I can help you.
Mindset coach using Psych-K, Matrix & EFT
---
About
By identifying limiting beliefs and transforming them you will be able to change your life to reach your goals or dreams.
We all get frustrated when we cannot change things in our life.
Stop thinking change is not possible or that this is as good as it gets.
If a behaviour or situation does not shift with your will, determination or desire then stop looking at it the way you have been and try something different.
Join me to make transformations in:
Job satisfaction -need to change jobs or the same lack of recognition happens where ever you go.
Belief in self - discover why and how you can change this easily
Shifting anxiety, procrastination, or indecisiveness
Phobias - eg. flying, small spaces, insects, dogs, storms, body parts, needles, or anything Believe it or not they can all disappear.
Addictions - screens, food, work, business, etc.
Parenting - surprised by how you react or not knowing how to react
Trauma - even when you think consciously it is ok the unconscious may be reeling
Childhood Trauma - sexual, physical, verbal
If you are afraid of endless discussion of issues and spending countless hours and money to find the change you need.
Then this is the therapy for you.
Typically unconscious therapies move more easily and faster, even with long-standing problems.
Ring for a FREE 10 min discovery call to see how I can assist you and to decide if it feels comfortable to work with me.
Location is no barrier as sessions can be done online or by telephone. I work with people interstate and internationally. Simply call or email me to work out a mutually suitable time.
Clients comments:
Through just a few online sessions with her, she was able to help me identify my stumbling blocks quickly and then help to resolve them. Wai San Woo
I have experienced so much change so quickly. Truly transformative! Cate Nguyen
Doing my session online was easy and just as effective as in person. Anastasia J
Working with the wonderfully supportive Rachel has helped me find greater clarity and capacity to move forward on business as well as personal issues. My sense of wellbeing and productivity have improved markedly. Opportunities are beginning to flow in again, hooray! Lindy
Attending this session was and still is the best decision I have made for myself and as a result my friends and family too. Julia Makin
Methods Rachel taught me have genuinely helped me to heal the intense emotional pain which had been weighing down heavily upon me, for almost the entirety of my life. My regular sessions with Rachel have not only helped me with the above but also with my business as I'm now more focused, less distracted by a myriad of negative thoughts. Vanessa Wilde
I can't thank Rachel enough for helping me heal my anxiety during pregnancy and post-natal depression. Naomi Ryan
When I started with her I had been unemployed for 2 years and within 2 months I was employed again in a job I am excited about. Jason Kaye
It changed my understanding of who I am and my perception of myself and my real value. I now believe in myself in a much more positive way. Sue Anderson
Through my sessions with Rachel, I have overcome my phobia of needles. Lauren Mallaby
If you would like to read more comprehensive reviews go to google my business Uchangeu google or my website Uchangeu.com.au.
Background
I worked as a qualified primary and special needs teacher and then a Life Educator. Through this, I have gained an in-depth understanding of the diversity and complexity of people's thinking processes and resulting behaviours at a conscious level. Over the last 8 years, I have developed my work with the unconscious mind and its influence. Now I work with people's unconscious and conscious minds to bring about the desired changes in their lives and allow them to thrive rather than just survive.
You are closer than you think to change. The biggest thing stopping you is not starting. So take a plunge and trust you deserve more than this, and you can find it.
Book an appointment so you can find the change you need.
Qualification details
Matrix Reimprinting Practitioner
EFT (Emotional Freedom Technique) Practitioner
PSYCH-K Facilitator
Diploma in Teaching Primary
Graduate Diploma in Special Needs
SET (Simple Energy Technique)
TRE -(Trauma and Tension Release Technique)
Bowen Therapy (International School of Bowen Therapy)
Emmett technique
Certificate IV in Assessment and Training
Certificate IV in Life Education Skills
Senior Screener Irlen Institute (Screening for Dyslexia)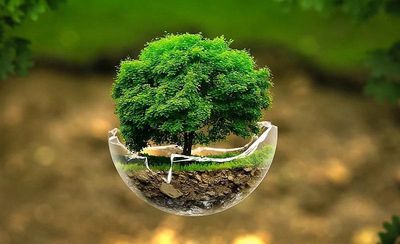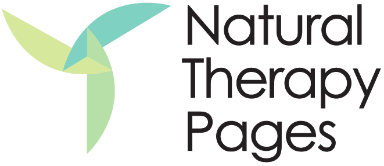 UchangeU - Mindset Coach using Psych-K, Matrix & EFT