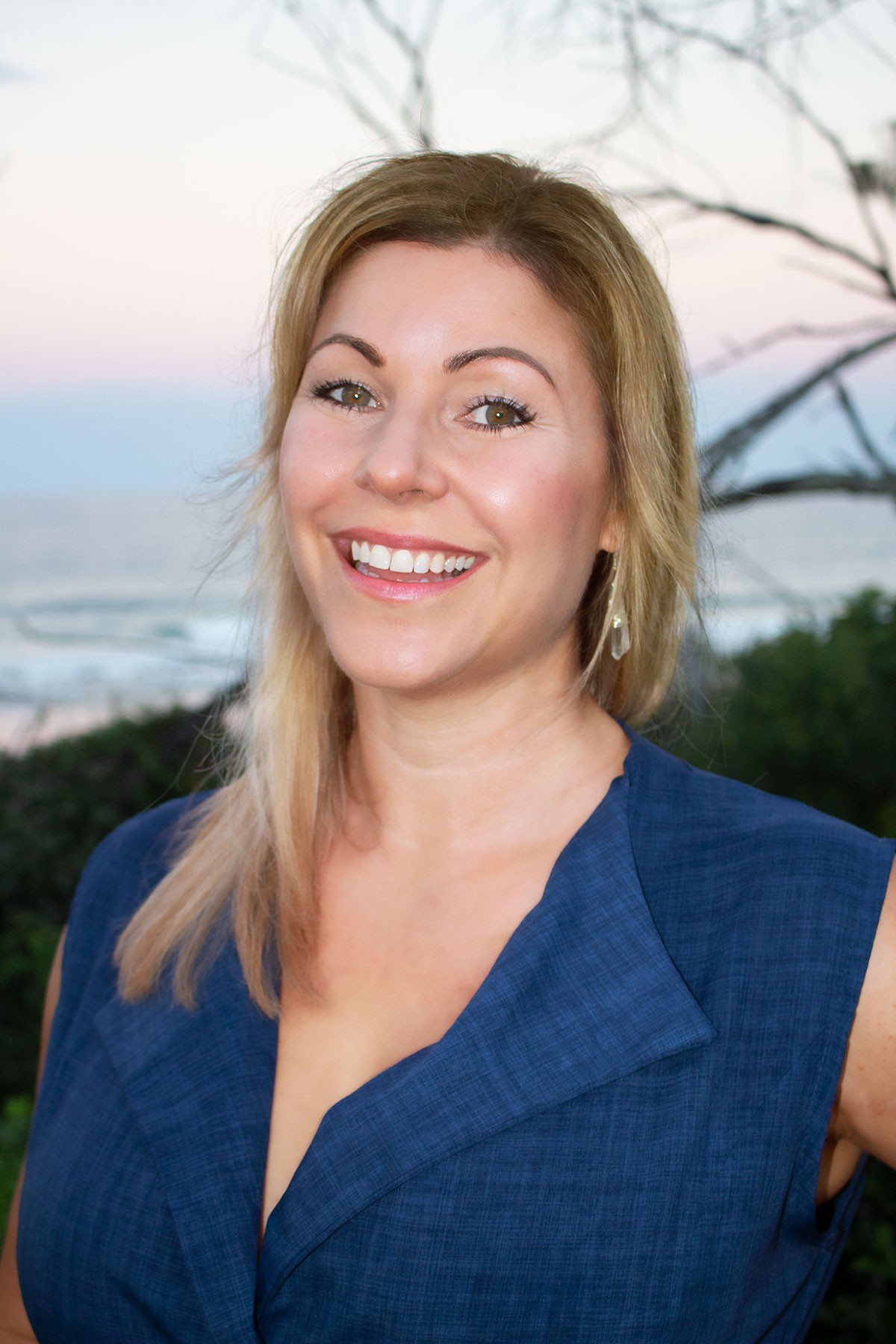 Vanessa Lamaro Naturopath
Clicking on the Send Me Details Now button opens an enquiry form where you can message Vanessa Lamaro directly
Send Me Details Now
Book your 20 minute complimentary naturopathic discovery session, in clinic or via phone or zoom, to answser any of your questions and get to know Vanessa and what she offers with her Naturopathic services.  
Certified Naturopath & Naturopathic Clinic
Servicing area
Sunshine Coast and by zoom Australia wide
---
Focus areas
Joy
Pregnancy support
Anxiety
Multimodal
Complementary
Well-being
---
---
Reclaiming Your Health
Are you searching for a holistic solution for your health concerns that is both natural and scientific?
Are you interested in using herbal and nutritional medicines, strategic testing, healing foods and lifestyle changes to dynamically change your health?
Would you like a simple to follow, personalised treatment plan that integrates a powerful combination of the best of research-based natural therapies to turn around your health concerns?
If so, take a deep breath, you're in the right place. Let's start your path towards health and wellbeing now.
Simply request a booking for your complementary 20 minute discovery session, so we can discuss your best next steps.
Our Team
Vanessa Lamaro
Naturopath
Vanessa Lamaro is an ANTA accredited Naturopath with a Bachelor of Health Science. Vanessa has been in clinical practice as a Naturopath in both Melbourne and on the Sunshine Coast since 2008, assisting her patients to overcome their health challenges and optimise their vitality and wellbeing. Over that time she has treated a very broad range of health concerns and has developed a strong competency in supporting people in most areas of health and disease.
Vanessa is a passionate health advocate and absolutely loves her work. She is continuously upgrading her skills through ongoing education and through peer-group case sharing. Though Vanessa has a broad range of expertise, her special interest lies in the areas of hormonal health (including gynaecological, thyroid and adrenal health) and fertility. She has co-authored nine eBooks on fertility and has developed a range of supplements targeted at addressing fertility and gynaecological issues. She assists her patients to break free from the often debilitating symptoms that dis-regulated hormones can cause and loves assisting couples to become families.
She believes in collaborative care and uses the best of both natural and medical expertise in assisting her patients. Her approach is to dig deep and to look at all causative factors that may be contributing to an individual's unique health challenge. She uses thorough case-taking strategies and functional pathology testing to discover the most likely causation of her patients' complaints and from this data creates a treatment plan. She recommends therapeutic herbal, nutritional and homoeopathic medicines and coaches her patients to create change through targeted dietary and lifestyle strategies. Vanessa also believes that true health and wellness comes from a balance of body, mind and soul. Assisting her patients to develop greater happiness, self-nurturing, self-kindness and life-balance are a big part of her work.
Dr Dana Moisuc
Specialist Obstetrician and Gynaecologist
Dr Dana is an Obstetrician & Gynaecologist with a special interest in Infertility and Reproductive Medicine / Endocrinology.
She is a Fellow of the Royal Australian and New Zealand College of Obstetricians and Gynaecologists and a Fellow of the College of Obstetricians and Gynaecologists of South Africa, with a basic medical degree of Medical School, University of Bucharest, Romania. She has been working in her field for over 20 years. Dana lives on the Coast and has two grown-up children.
Based in Buderim on the Sunshine Coast, Dr Moisuc provides obstetric and gynaecological care for her patients at the Sunshine Coast Private Hospital Buderim. As a practising Gynaecologist, Dr Moisuc's services include: – In rooms: consultations and gynaecological procedures. In Hospital: births, minor and major surgery. Dr Moisuc offers infertility assessment and management with IVF procedures serviced through IVF Sunshine Coast.
Sarah Williams
Practice Manager
Sarah is an enthusiastic individual, committed to providing the patients of our practice with exceptional patient care and service. She has worked in Reception and Administration roles for most of her working career, progressing into her most recent role as Practice Manager.
Sarah lives on the Sunshine Coast with her partner and enjoys cooking, cycling, the occasional wine and time spent in nature to reset and recharge in her spare time. She also has a special interest and love for supporting women through their journey of Pregnancy, Birth & Postpartum and is currently studying to become a Certified Nutrition Consultant, specialising in Pregnancy and Postpartum.
"Women are often coming to see us at some of the most vulnerable times of their lives, and it's my number one goal to make them feel warm, welcome, and cared for at every visit."
Book now to learn more about the natural healing process.
Qualifications
Bachelor of Health Science In Naturopathy
Diploma of Health Science
Professional Membership
ANTA - Australian Natural Therapists Association
---