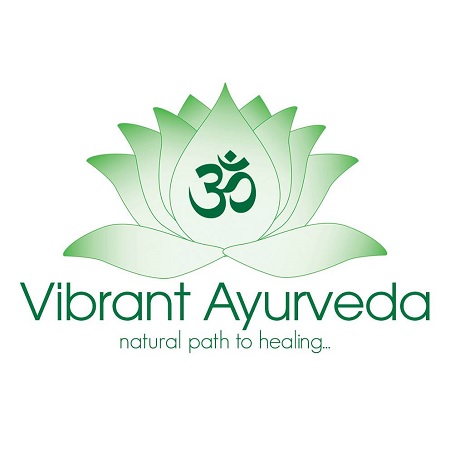 Vibrant Ayurveda Wellness Center
Want to find out my availability, pricing or opening hours? Click on Send Me Details Now to get started.
Send Me Details Now
Clicking on the Send Me Details Now button opens an enquiry form where you can message Dr Neupane & Dr Bhandari directly
Vibrant Ayurveda Wellness centre is one of the leading Ayurveda centres in Australia run by a team of experienced Ayurvedic practitioners and Vaidyas. It was founded in the bustling Brisbane inner-city suburb of west End since 2008, and has since expanded its services to Burleigh Heads, Gold Coast
About Vibrant Ayurveda Wellness Center
Servicing area
Burleigh Heads, West End, Brisbane & Gold Coast QLD
---
Focus areas
Relaxation
Joy
Wellness
Circulation
Nails
Lifestyle
---
---
Welcome to Vibrant Ayurveda
Our team of Ayurvedic practitioners (Vaidyas) provides authentic Ayurveda treatments so that every individual can experience the truly amazing healing power of Ayurveda. Our practitioners are trained, qualified and have extensive experience in all of the differed modalities of Ayurvedic body therapies and treatments.
Vibrant Ayurveda is a recognised centre for authentic Panchakarma i.e ayurvedic detox.
Our Natural Ayurvedic Pharmacy
Vibrant Ayurveda provides a wide range of quality herbal and wellness products from India's most renowned manufacturers as well as from local Australian companies. We take great care in sourcing only the best and most authentic products for your health and enjoyment. Most of the overseas products are tested for their quality and safety by related government authorities and imported by authorised licensed importer.
Ranging from single herbs to complex formulae in the form of powders, capsules, tablets and liquids, we offer a remedy or support for most imbalances and health conditions. These herbal remedies are completely safe to take with usually no side-effects or adverse reaction to your health and they are suggested to take only for a certain period of time until achieving natural healing unlike some naturopathic supplements which are recommended to take for an extended period of time or sometimes the whole life.
We also have an excellent range of wellness products recommended for daily use, including ghee, ayurvedic spices, organic health foods, incense, toothpaste, soap, shampoo, organic hair colours and much more mostly from Australian organic producers.
All our health and wellness products can be bought over the counter without a prescription at a very reasonable price.
About Vaidya Pradeep Neupane
Vibrant Ayurveda is owned and run by one of Australia's most qualified and experienced ayurvedic practitioner Vaiday Pradeep Neupane. He holds a Bachelor of Ayurvedic Medicine and Surgery from the Institute of Medicine in Nepal, the country of his birth. His degree is 6-year, full-time university program including a one-year rotational internship in ayurvedic hospitals.
Vaidyab Neupane has also completed specialised training in Yoga and breathing exercises (pranayama); detoxification and rejuvenation therapy (Panchakarma); and advanced ayurvedic medicine from world renowned centres in South India (Kerala) and North India (Haridwar).
He has helped literally thousands of people solve their health problems, allowing them to achieve harmony, balance, vibrant health and a new lease of life.
Book now and learn more Ayurveda and the services offered.
Vaidya Meaning
Vaidya is a Sanskrit word meaning "physician." Specifically, it refers to a practitioner of Ayurvedic healthcare science, an ancient form of healing with roots in India. Traditionally, a senior practitioner was called a vaidyaraja(physician king), while the personal vaidya of Indian royal families was known as raja vaidya (king's physician). Today, students of traditional Ayurvedic medicine train for up to 12 years before being conferred with the title of vaidya.
Ayurveda treats disease on a mental and emotional level, as well as on a gross physical level. A vaidya has studied all three aspects of healing. Illness and health are seen in the context of a person's overall personality and circumstances, including family life and daily habits. Vaidyas must study not just medicine, but all aspects of life – individual and cosmic.
The vaidya diagnoses imbalances through observation of the face, eyes, skin and through pulse diagnosis, known as nadi vigyan. The pulse is taken with three fingers representing the three doshas (basic energies): vata, pitta and kapha. The vaidya also observes the patient's personality and asks questions about lifestyle and diet.
Once a diagnosis is made, the vaidya recommends changes in diet, lifestyle and daily routine to correct imbalances. The vaidya may also suggest herbal remedies and other natural healing methods.
---