Member since 2005
VITAL POINTS physical emotional mental spirit wellness
Debbie Bates
Servicing area: Perth, Australia Wide, Global
Making a Difference from the Inside Out



Debbie is a coach, mentor and intuitive bodyworker and has earned a reputation for delivering high quality personal transformation on all levels of being.
Testimonials
---
"Debbie's treatments are a client centered experience. My diary clearly shows that my energy has returned to its former level. I know I am making better daily choices. I deal with very stressful situations without fear of falling into the old headache pattern". I am more than happy to confirm the benefits of Debbie's skills.
Liza Cavanagh, Private Client
"It has been with great joy that I have watched Debbie's journey on the ascension path over the years, from a diligent and focused student to growing into a radiant and inspiring teacher and mentor. Throughout this time she has also kept my body in great shape with her magic hands and reflexology.
Jenny Parker
Debbie is an inspirational and motivational coach who has challenged me to find my true potential in life. I had decided to go back to uni and undertake further study. It had been over 30 years since I had been in an orthodox learning enviornment and found the process overwhelming. Debbie through her unconditional regard has aided me in breaking down old beliefs that were holding me back and now I am half way through my course.
Debbie is a coach/mentor that I would and will recommend throughout my life.
Lynne Bradley
It is with absolute pleasure for this opportunity to express my deepest gratitude to Debbie, through her mentoring sessions, for assisting me to realise more of my authenticity, my purpose in life and where I was heading and clearing stubborn belief systems that were truly impeding my progress in manifesting my heart's desire.

With her ability to create an empathic judgment free environment where I felt safe and supported no matter what, yet keeping me to task and accountable on my journey of self discovery, was a most rewarding and "awakening" experience that has led to permanent transformation in many areas of my life; my behaviour, getting out of my "busy mind" and into my heart, in other words, creating more confidence and joy for myself.
With dedication and inspiration, Debbie holds a beautiful, nurturing, mentoring presence that I recommend unreservedly.
Kay Webster
"The benefits have been outstanding and reflected in the enthusiastic….and positive effect on attitudes to work".
Susan Russell, Assistant Principal, Kincoppal School, Rose Bay
"Debbie Bates has been bringing her magic hands to Manchester Unity for a number of years now… each employee has 15 mins of dedicated relaxation time. Debbie is always accommodating to our employee needs working within both our corporate and call centre environments. This is such a great way to reward our employees and Debbie makes this very easy with her professionalism and commitment to ensure we walk away stress-free".
Linda Renshaw, HR manager, Manchester Unity
---

Qualifications
Bachelor Social Work

Cert 4 Mentoring and Coaching

Diploma Reflexology

Cert 3 Training & Assessment

Mental Health First Aid

Senior First Aid
Associations
Australian Association of Social Workers

Australian Traditional Medicine Society (ATMS)
---
---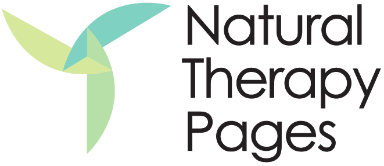 VITAL POINTS physical emotional mental spirit wellness