Find a Pilates Instructor in your area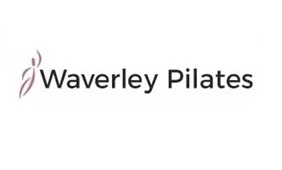 Member since 2019
Waverley Pilates
Achieve your rehabilitation and fitness goals with friendly, specialised staff in a calm and nurturing environment.
Waverley Pilates
---
ABOUT
We specialise in pelvic stability, posture correction, mobilising shoulders, back pain release, knee strengthening, pre/post natal conditioning, pre-surgery strengthening and post-surgery rehabilitation.
Our experienced practitioners work every day finding fitness and movement therapy solutions for postural issues, strength development for athletes, injury and surgery rehabilitation.
We want to see you regain STRENGTH, EASE, BALANCE and CONTROL.
In your first session you will understand how your CORE muscles work. We will assess your posture and strength and discuss your goals.
CORE muscles make a difference from day one.
With as few as one or two sessions a week you'll experience an improvement in your well being and physical capacity.
Do you sit at a computer or drive for a major part of your day?
Do you have a recent injury or long term history of pain or discomfort?
Do you simply need to pick up your level of fitness or improve your game?
We can help.
Discover core strength, healing capacity, ease of movement, and rediscover your smile!
Work to your goals in our small groups of three people or book a special solo session.
If you have concerns regarding your injury please call to discuss and read our testimonials.
We specialise in;
pre and postnatal exercise
conditions of the spine and low back pain
balance enhancement programs for all
Everyone welcome, no matter what level of fitness. Pilates is fun!
Our range of Pilates equipment includes;
Many Rollers, Fit Balls, Chi Balls, Therabands and Loops
Full range of small pieces of equipment
The Myotherapy Clinic
In 2010 we joined forces with Sarah Hall and the team at Waverley Myotherapy Clinic.
 Together we offer a comprehensive approach with CORRECTIVE PILATES, ELITE TRAINING and WHOLE BODY HEALTH!
---
Service categories