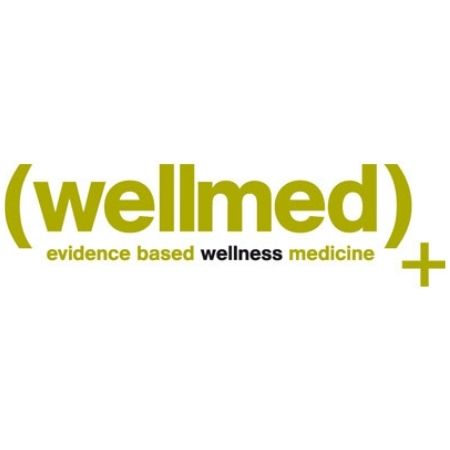 Want to find out my availability, pricing or opening hours? Click on Send Me Details Now to get started.
Send Me Details Now
Clicking on the Send Me Details Now button opens an enquiry form where you can message Wellmed directly
Wellmed can help increase your energy and clarity of mind, no matter what your health challenges may be. Get in touch with the clinic to discuss which treatment is right for you. Call to set your appointment.  
Integrative Medicine for Weight Management, Nutrition, & Mental Health
Focus areas
Mental health
Fatigue
Anti-aging
Weight management
Thermal
Thermal imaging
---
---
Wellmed is evidence-based wellness practise that treats illnesses from their root cause and prevents them from recurring.
In the clinic, they strive to help you discover what is holding you back from achieving optimal health and longevity.
This could be as simple as a nutritional program tailored to your needs.
Services Offered
Integrative Medicine
In integrative medicine, you and your practitioner are partners in your healing process.
This form of healing-oriented medicine pays attention to all aspects of your being, including what influences your health, wellness, and illness, such as your thoughts, emotions, and community relations.
It's based on evidence and utilises all appropriate therapies.
Anti-Ageing Medicine
Anti-ageing medicine is an evolving branch of medicine that aims to decrease age-related diseases and treat the underlying cause of ageing.
Its aim is to prolong your lifespan by retaining youthful characteristics.
Traditional and complementary medical disciplines are integrated to provide the best outcome for patients.
This is a holistic discipline that views a person as a whole, not as an isolated disease.
Naturopathy/Naturopathic Consultations
A distinct form of healing, Naturopathy recognises the inherent power within all living organisms to self-regulate and to heal themselves.
In naturopathic health care, natural remedies are used to support and boost the body's own ability to heal itself.
Treatment may include therapy, herbs, acupuncture, massage, exercise, and nutritional counselling.
Applied Kinesiology
The practice of applied kinesiology (AK), which is also referred to as muscle strength testing, is a method of diagnosing and treating conditions considering the connection of muscles and particular organs.
A problem with one or more specific muscles may point to distant problems such as nerve damage, blood supply problems, chemical imbalances, or conditions affecting other body organs.
Repairing this muscle weakness will help heal the afflicted internal organ.
Integrative Chiropractic
Chiropractic services generally include manual adjustments combined with computer-assisted techniques in spinal adjustments, however integrative care covers a much wider range of therapies than traditional chiropractic. Some of these include:
Therapeutic massage
Nutritional and supplementation advice
Inversion therapy
Physical therapy
Hydro-therapy
Hands-on osteopathy
Acupressure and acupuncture
Chelation Therapy
Chelation therapy removes heavy metals and minerals from the body using a synthetic solution that is injected into the bloodstream.
This solution binds with heavy metals and minerals like mercury, lead, copper, iron, arsenic, aluminium, and calcium and eliminates them from the body.
Among the health issues it treats are:
Alzheimer's disease
Angina
Band Keratopathy
High cholesterol
High blood pressure
Multiple sclerosis
Peripheral artery disease
Rheumatoid arthritis
It can also help reduce memory loss, treat diabetic complications, and promote recovery from strokes.
Intravenous Nutritional Therapy
IV Nutrient Therapy is an effective way of infusing amino acids, electrolytes, minerals, nutrients, fluid, and vitamins directly into the bloodstream.
Nutritional IV therapy is effective for treating a broad range of health problems including but not limited to:
Allergic rhinitis
Asthma
COPD
Chronic fatigue syndrome
Heavy metal toxicity
Migraine and headache
Whether patients have difficulty swallowing oral medication or simply need a fast way to boost their immunity or combat jet lag, intravenous therapy offers another option.
Other services Wellmed offers
Medical consultations
Bioidentical Natural Hormones
Genome Testing
Weight Loss hCG
Chiropractic Services
Nutritional dispensary
Sleep Help
Women's Health
Men's Health
Chronic Fatigue
Sexual Health
Natural Fertility Treatment
Pfeiffer Protocol
Nutritional Mental Health
Breast computerised & infrared thermal imaging
You can enjoy a long and healthy life by combining traditional medicine with complementary therapies through Wellmed's integrated approach.
Contact the clinic to book your appointment.
---