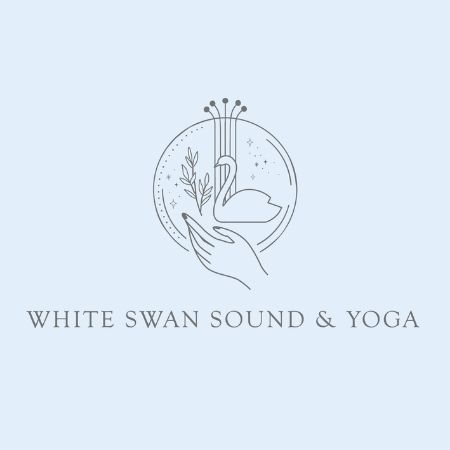 White Swan Sound and Yoga
Find out how you can implement sound and yoga practises in your daily life to calm, clarify, and align your mind. Book a healing session with Charlotte online to experience ease and harmony as vibrations flow through your body.
Yoga, Sound and Meditation Teacher for Physical, Mental & Emotional Wellness
Servicing area
Bellarine Peninsula and online
---
Focus areas
Sound healing
Telehealth
Emotional wellbeing
Relaxation
Stress management
Sound bath
---
---
Charlotte has been a yoga and meditation teacher since 2005. She founded White Swan to show people like you how sound and yoga practise can support you in navigating the difficulties of life.
Learning about the mind, the body, and the spirit is a constant for her.
She uses yoga, meditation, sound vibrations, and body awareness as methods of supporting individual and community well-being.
Services Offered
Sound
Sound Sessions
Sound sessions are meditations or sonic massages utilising sound healing instruments like crystal and Tibetan bowls, gongs, drums, and others.
As you relax, seated or lying down, the sound vibrations influence the body at a cellular level.
Sound Baths
During a sound bath, a group of people gathers to experience the power of sound together.
Each instructor creates the flow of a sound bath in their own way, just as they do with yoga classes.
Using different instruments creates a distinct vibration in the body, which helps you relax and meditate.
Sound Healing
Sound healing is a type of sound therapy that produces vibrations that alter brainwaves, allowing physical and mental healing.
This is a one-on-one session where instruments or voice are used to release blocked energy and give you the opportunity to focus on issues you may have.
Chant and Chai
This session includes Charlotte playing the harmonium and chanting call and response chants.
Singing in tune is optional, but sing from your heart. Tune into sound and let yourself be moved. Experience is not required.
Stay and share a cup of chai in a welcoming and inclusive setting after the chant.
Yoga
Breathe and Relax
75 minutes
Monday, 9:30 am to 10:45 am
Suitable for all levels.
This mindful and gentle yoga practise supports mobility, balance and relaxation as we age.
It's a Hatha based class with no sun salutations and weight-bearing poses.
Pricing
Monthly booking - $21/class
Casual (if available) - $26/class
Stretch and Relax
1 hour
Wednesday, 6:00 pm to 7:00 pm
Suitable for all levels.
Mostly a Hatha based class with a round of sun salutations, this class offers some physical challenges.
Reset and relax for an hour after a demanding week.
Pricing
Monthly booking - $18/class
Casual (if available) - $23/class
Move and Relax
1 hour
Saturday, 9:00 am to 10:00 am
Suitable for more experienced yoga practitioners.
Designed for intermediate to advanced practitioners, or if you're doing other exercises, this class includes breath, yoga warm-ups and several sun salutations to open, stretch and release the body.
Pricing
Monthly booking - $18/class
Casual (if available) - $23/class
In-person and online virtual sessions available for all yoga classes.
Retreat
Yoga, Sound & Cooking Retreat
The weekend wellness retreat includes yoga, sound bath, sound and meditation practices designed to support your well-being.
Connect with your body with yoga classes, feel invigorated from the healing sounds of a sound bath, prepare and enjoy delicious vegetarian food, chill and get to know like-minded people.
When: October 15 - 17, 2021
Where: Hare Krishna Otway Retreat
1265 Winchelsea-Deans Marsh Road, Bambra Victoria 3241
What the retreat includes:
5 Yoga Classes (various styles)
Sound bath
Chanting
A vegetarian cooking class led by a qualified chef
6 vegetarian dishes to try
Saturday afternoon free time
Twin-share accommodations with shared bathroom
Collaboration
If you'd like Charlotte to take part in your workshop, event, or retreat, she can incorporate yoga, meditation, mindfulness, sound and chanting.
You can work with Charlotte to celebrate your birthday, anniversary, or to hold your own private event. If you have other ideas, Charlotte is open to them, too.
Meditation, yoga, and sound can help you find inner peace and alignment with your life's purpose.
Book your appointment online or send an enquiry for any questions or concerns you have.
---