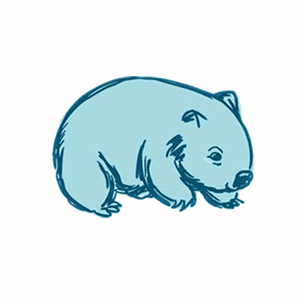 Member since 2015
Wombat Hollow, Pathways to Harmony and Light
Servicing area: Elsternwick, Elwood, Caulfield, Brighton, St Kilda and more...
Growth
Complementary therapies
Meditation
...
Want to find out my availability, pricing or opening hours? Click on Send Me Details Now to get started.
Working together towards achieving your
Best Life Goals
Wombat Hollow, Pathways to Harmony and Light: Holistic Counselling and Coaching
---
Why not click on the Instagram logo, and Follow or Like us on @wombathollowharmony
Get in contact for a immediate response via email: wombathollow111@gmail.com
---
Wombat Hollow, Pathways to Harmony and Light, is a client-centred, holistic healing practice. You will be greeted by a qualified holistic counsellor/coach who has had a number of years of experience in working with clients and their individual needs. You might be wondering:
How can Wombat Hollow, Pathways to Harmony and Light help you?
Do any of these goals apply to you?
You wish to relax or reduce your stress
You want to alleviate some of your worries and current concerns
You are determined to boost your self-confidence or self-esteem
You seek to be more proactive and better able to cope with some ongoing issue or health concern
You want to feel happier
You want to feel, think and 'be' more positive in your outlook
You have been troubled by something and are not able to work out a solution on your own
You would like to improve your communication skills when dealing with others
You just want to have some 'time-out' for yourself, being able to express frustrations and concerns in a safe and healing environment
You are keen to improve your general well-being and a holistic approach suits you
If you have resonated with any these goals, or you have identified other specific goals, Wombat Hollow, Pathways to Harmony and Light, will work with you in a supportive and collaborative way.
Wombat Hollow, Pathways to Harmony and Health, is a client-centred, holistic healing practice. We work with you towards achieving your best life goals.
Here you can take steps to address your worries and concerns, working together with the practitioner to reach greater clarity and resolution of your key presenting issues.
What is meant by holistic counselling and/or coaching?
Holistic counselling draws on a range of theories and techniques. It considers all aspects of a person's being, including mental, emotional, physical, spiritual and social aspects.
It is based on a person-centred approach which holds the belief that everyone carries within them the ability to make decisions and resolve issues in a way most relevant to their unique personal circumstances.
The counselling/coaching relationship provides support and guidance as you explore and discover possibilities and potential steps to positive solutions.
It offers you an opportunity to explore your circumstances and your thoughts, feelings, behaviours, hopes and desires and to discover your own resourcefulness for initiating change and healing. The primary focus is on the here and now, that is, what you are experiencing in the present moment in relation to your current challenges.
Here at Wombat Hollow, Pathways to Harmony and Light, counselling and/or coaching may be used according to your individual needs.
What usually happens in holistic counselling/coaching sessions?
As these are holistic counselling/coaching sessions, direct counselling may constitute only one part of a session. This may involve a range of techniques. You will have the opportunity to fully discuss any concerns or issues you wish to raise. You can be assured you will be listened to and your issues heard, with respect, empathy and full confidentiality. You and your practitioner, together, form a team in your own journey to clarity, action and well-being.
Wombat Hollow, Pathways to Harmony and Light, will generally undertake an initial consultation with you. This may take approximately an hour and a half, if on-going counselling sessions are indicated. Together with the practitioner, your needs and concerns are identified and future strategies discussed.
Depending on your needs as a client, counselling or coaching sessions may include the use of one or more appropriate complementary therapies (crystal healing, colour therapy, angel/oracle guidance cards, energy balance etc). Reiki may be used within a session, as may guided meditations. Alternative modalities are only used, if you, as the client, are open and receptive to their use.
In all instances, it is the clear intention of you, the client, and the practitioner, for healing and progress to occur, which is vital to the success of the holistic healing process.
Can Wombat Hollow, Pathways to Harmony and Light, assist you in other ways?
Yes, of course! You may not be ready or have the time to commit to immediate counselling at this stage. Or you may be feeling tired, stressed or just in need of a special holistic healing treat.
You may choose to book an appointment incorporating one or more of the complementary therapies, such as a Reiki healing session, a guided meditation, perhaps an angel/oracle card reading or a crystal chakra balancing.
Please see our Home Page, "About Wombat Hollow, Pathways to Harmony and Light," for a range of some of the services offered.
*Gift Certificates available
---
For more information about the best services for your needs or to organise an appointment – please just give us a call
---
Qualification details
Diploma in Holistic Counselling


Qualified Holistic Counsellor and Coach

Diploma in Complementary Therapies, including


Certificate in Crystal Healing
Certificate in Colour Therapy
Certificate in Metaphysical Therapies

Reiki Master/Teacher
Certified Angel Practitioner
Master of Education
Member of IICT

---
Service categories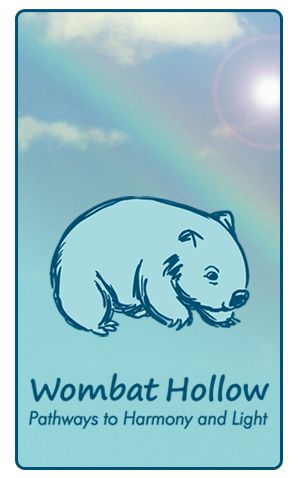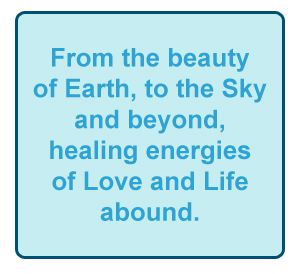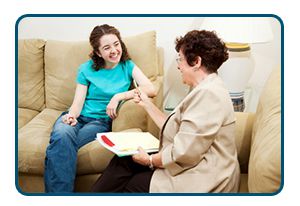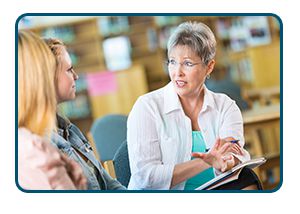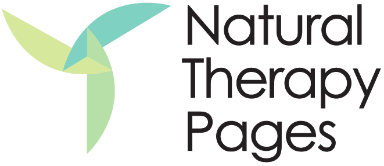 Wombat Hollow, Pathways to Harmony and Light