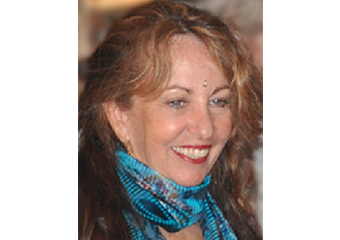 Member since 2018
Yoga Kala
Suite 6
34 Main st
Murwillumbah NSW 2484
Want to find out my availability, pricing or opening hours? Click on Send Me Details Now to get started.
Clicking on the Send Me Details Now button opens an enquiry form where you can message Julie Dixon directly.
Welcome to Yoga Kala Murwillumbah.
Yoga Kala Xmas break times.
Last classes are Monday 24th December.
Closed from Xmas day.
Re-open Monday 7th January 6.15 a.m. class.
Yoga Kala
---
"Art is of two types: one is the art of pleasure (bhoga kala) and the other of abiding divine ecstasy (yoga kala)".
---
From The Art of Yoga.
The Murwillumbah Yoga studio is conveniently located in the centre of Main St. Murwillumbah. The town is known for it's wonderful Art Deco architecture and Yoga Kala is located in one of the towns most beautiful buildings. The Yoga Kala studio offers a tranquil and serene space in which to explore the wonderful art, philosophy and science that is Yoga.
The Yoga studio is fully equipped and open, Monday through Saturday, and week-ends for Yoga workshops.
Yoga Classes
Our Yoga classes at Yoga Kala are open to all regardless of age, condition or experience. We have:
Yoga classes for raw beginners which offer a simple structured insight into Yoga Asana (yoga poses).


General Yoga classes for those with some experience.


More advanced Yoga classes for those with substantial experience.


We also offer purely restorative Yoga classes based on the quietening of the mind and soothing of the nerves through breath awareness.


One on one Yoga sessions are popular – these offer a focussed opportunity to go deeper into your individual microcosm.


Gift vouchers are a wonderful way of giving the precious time of being with oneself to someone you care about.


Julie has had the privilege of conducting Wedding Yoga which is a truly delightful way to enrich your special day at home or at wedding venue.


Private classes for small/large groups. Contact Julie for further details ( see Contact Us page).


See our timetable of Yoga classes in Murwillumbah.
Yoga Kala often runs week-end yoga workshops that offer a deeper look into all limbs of Yoga. The studio also hosts visiting teachers.
About Our Yoga Teachers
Sue Everett, senior Iyengar Yoga teacher & teacher trainer is patron of Yoga Kala.
Julie Dixon
Julie Dixon is the principal Yoga teacher and founder of the Yoga Kala studio. Her interest in Yoga began in the late 70's whilst living in Yallingup W.A. Her first teachers, Zoya Nott and Jim and Jeanie Mc Kenzie were devoted to Guruji, and travelled yearly to Pune to learn from their Guru, BKS Iyengar. Upon returning to the east coast Julie immersed herself in Yoga classes, with Jan O'Donaghue and Martyn Jackson. In 1983, Martyn encouraged Julie to teach, at which time she began the unfolding of her passion, teaching Iyengar classes in Southport and Miami on the Gold Coast. Julie has since undertaken & completed many years of combined teacher training & professional development in the early 1980's, 2000's and is currently working with Sue Everett senior Iyengar teacher. Julie's early Yoga exposure came from close to the source, as did her teacher trainers, therefore instilled to this day a traditionalist and purist way.
Julie has explored, practiced and experienced Yoga for more than 3 decades. Through the training and her own self exploration of this vast subject, her inquiry led her from teaching classes to opening Yoga Kala, now in it's 14th year of growth and expansion. Her ongoing dedication to personal practice, combined with study of classical texts of Yoga, and ongoing learning from her teachers, allow Julie the vehicle to live her passion.
Her classes are infused with her many years of experience and offer instruction in the subject which is imparted with enthusiasm and freshness and informed by her ongoing journey on the path. Julie has worked with Senior Australian and international Iyengar teachers and continues her professional development in this way. Julie wishes to express her gratitude to all her teachers, in particular her students.
About Yoga
Yoga gives you a strong flexible body, a calm clear mind and the practice of Yoga builds foundations with the potential to engage and support you through life.
"Yoga" in its Sanskrit root means "to unite" to "yoke together" mind, body and individual soul to the universal soul. The application of this vast accommodating practice builds enormous fortitude mentally, physically and emotionally. Yoga may be challenging at times and requires perseverance, practice and patience and it may demand certain qualities and focus, but the inherent beauty that lies within, is the development of those very qualities in the practitioner. The self inquiry involved opens the way to witnessing, transforming the way we think, speak and act. It is by nature a refinement of man.
The sage Patanjali is the author of the Yoga Sutras from which the teachings at Yoga Kala are based. The vastness of this work on the artistry, science & philosophy of Yoga is an overflowing well of guidelines to help us all live fully, and pass this earthly plane with some connection to divinity & grace.
Yoga is an ancient practice that in these modern times proves to be a magnificent support system to allow us to open to our full potential. Most of us come to our first Yoga class hoping to bring ease to a bound up body. The magic of Yoga is soon revealed as we innately are shown the links from the vehicle we live in to the mind that controls it, to the essence of soul that fuels all. It's wonderfully expansive and in the space, comes the peace.
The teachers at Yoga Kala have immersed their lives on the path to progress in Yoga with experience of over 4 decades of practice, teacher training, study of the texts, and attend professional development with Senior Iyengar Yoga teachers both nationally & internationally.
The classes at Yoga Kala are imbibed with the unsurpassed quality of experience gained through time & maturity.
---
Service categories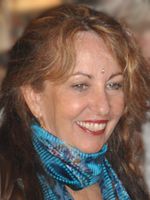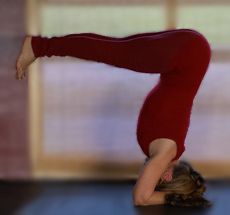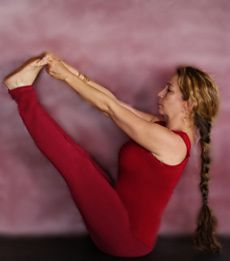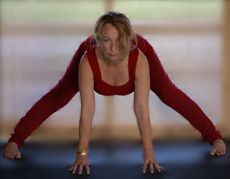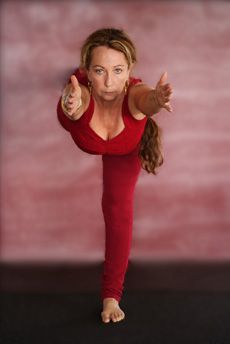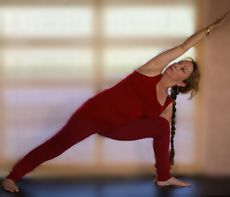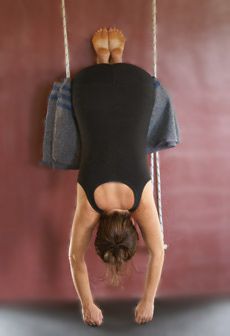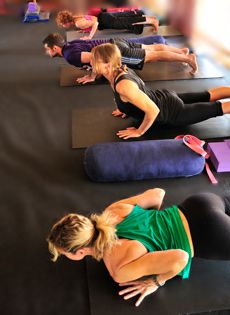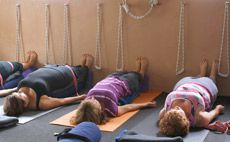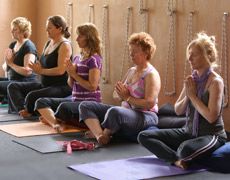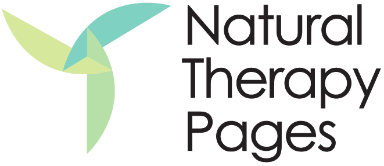 Yoga Kala