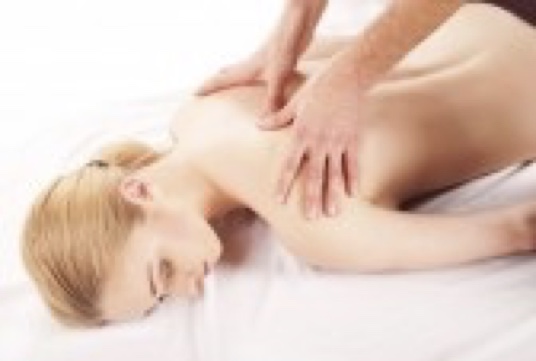 Sally Birdling Massage Therapy
Want to find out my availability, pricing or opening hours? Click on Send Me Details Now to get started.
Send Me Details Now
Clicking on the Send Me Details Now button opens an enquiry form where you can message Sally Birdling directly
Sally is a fully qualified, experienced Bodywork Therapist who specialises in Remedial Massage, Deep Tissue Massage, Myofacial Trigger Point Therapy, Sports Massage and Pregnancy Massage. Her practice is located in Sydney's Eastern Suburbs and has been established since 1995 in an exclusive area of Double Bay.
Sally Birdling Massage Therapy
Servicing area
Double Bay, New South Wales
---
Focus areas
Relaxation
Pressure points
Purpose
Circulation
Headaches
Frozen shoulder
---
Muscular pain is a common problem that many people suffer with. A constant niggling ache or a severe debilitating spasm can be an ongoing concern. This pain is often caused by poor posture, repetitive movement, physical injury, stress or tension and is usually ignored until it becomes unbearable and treatment is sought after.

Many people are discovering that massage therapy is a drug-free, natural way to alleviate this muscular pain and its associated complications. Headaches, insomnia, migraines, tendonitis, sciatic pain, carpal tunnel syndrome, frozen shoulder, myofascial pain and joint immobility are few of many secondary complications that can develop over time and can be treated in our Double Bay massage practice. We are fully qualified, experienced eastern suburbs massage therapists who have been treating injuries and pain for the past 16 years.

The benefits of massage are not only physiological but also psychological. Gentle stroking techniques act as a mild sedative on the body resulting in a feeling of total relaxation. This enhances a sense of vitality and well being and is ideal as a natural 'pick me up' at the end of a busy week.

Although the first documented history of massage dates back nearly 3000 years there has always been an instinctive tendency to clutch or rub a part of the body that has been hurt or injured. This suggests that massage is indeed an innate therapy and a vital component of the body's own intrinsic healing system.

Massage is extremely effective, safe and natural and available to anyone of any age.

Specific information regarding individual massaging techniques is listed below. These techniques are usually combined to create a massage tailored to each individual's requirements.


Remedial Massage
Remedial massage is a therapeutic massage that combines other massaging techniques such as the lighter flowing strokes of a Swedish massage, the much deeper pressure associated with Deep Tissue massage and Myofascial Trigger Point Therapy which focuses on referred pain, tingling or numbness. Remedial massage can relieve muscular pain, headaches, tension, stress, sleep problems, fatigue and restore the normal functioning of your joints, skin, nerves, muscles, circulatory, lymphatic and digestive systems.


Deep tissue
Deep tissue massage is used to release chronic muscle tension through slower strokes and more direct deep pressure or friction. This technique is often used in combination with Trigger Point Therapy. The purpose of a deep-tissue massage is to loosen the fibers of a muscle while releasing deeply held patterns of muscular tension; it is often focused on more specific areas rather than the whole body. This type of massage will help reduce pain, reduce injury recovery time, improve mobility, improve blood, lymph and oxygen circulation, reduce scar tissue and other myofascial adhesions which can impair both circulatory and nerve function. At certain points during the massage there can be some discomfort and pain however this is only brief and will always be within your comfort range. Many toxins are released during this type of massage so it is important to drink plenty of water after a session to help eliminate these toxins from the body. Muscular discomfort is often experienced the day after the massage but this should alleviate by the second day.


Sports Massage
Sports Massage is a special form of massage and is typically used before and after athletic events. The purpose of this massage is to prepare the athlete for peak performance. Because this massage is tailored to suit individual athletic events or sports, each massage can vary and can focus on different areas of the body. Sports massage can help prevent or reduce those niggling injuries that so often get in the way of performance and achievement, whether a person is an athlete or a once a week jogger.


Myofascial Trigger Point Therapy
Myofascial Trigger Point Therapy is a bodywork technique that involves the applying of pressure to tender areas located within a muscle. Applying pressure to theses areas can help relieve pain and dysfunction in other parts of the body. "Active" trigger points cause muscular pain and will refer pain, tingling or numbness to other areas of the body when pressure is applied. In this case the therapist works on the trigger point rather than on the site of pain. "Latent" trigger points only exhibit pain when compressed; they do not refer pain to other areas of the body.

Trigger points differ from acupressure points. Acupressure points are concentrations of energy or blockages of the energy pathways in the body. Trigger points are physical phenomena that can be felt by touch.


Relaxation/Swedish
Swedish massage consists of long flowing strokes, kneading, friction, shaking motions and tapotement or percussion movements (fast and stimulating movements including cupping, hacking and pounding). The main purpose of Swedish massage is to calm and revitalise the body and mind and should be incorporated into a regular program for stress management. This massage can also shorten recovery time from muscular strain by flushing the tissue of lactic acid, uric acid, and other metabolic wastes. It improves circulation and stretches the ligaments and tendons, keeping them supple and young.


Pregnancy massage
Pregnancy massage is usually performed with the client lying on her side but we have a pregnancy massage table. This is exactly like a normal massage table top except there is an area in the middle of the cushion designed to accommodate the baby and allow the mother to lie face down, pure luxury in the later stages of pregnancy! Pregnancy massage can be performed at any stage of the pregnancy and offers relief from common conditions such as peripheral swelling, insomnia, muscle cramping, back pain, sciatic pain and relieves the strain on weight-bearing joints. It is combined with the relaxing, flowing strokes of Swedish massage and the benefits of Remedial massage.


Rebates for massage therapy are available from the following health funds:

ACA Health Benefits Fund*
Australian Health Management Group (AHM)
Australian Unity Health Ltd
BUPA/HBA/Mutual Com
CBHS Friendly Society
Cessnock District Health*
CUA (Credicare)*
Defence Health*
Doctors Health Fund
GMHBA (Geelong Medical)*
Gold Fields Med Fund*
Grand United Corporate
HBA
HCF
Health Care Insurance*
Health Partners*
HIF (Health Insurances Fund WA)*
Latrobe Health Services*
Lysaght People Care*
Manchester Unity
MBF Alliances
Medibank Private
Mildura Health Fund*
Mutual Community
Naval Health Benefits
NIB Health Fund
NRMA Health (MBF Alliances)
Onemedifund*
Phoenix Welfare*
Police Health Fund*
QLD Country Health*
Railway & Transports*
SGIC (MBF Alliances)
SGIO (MBF Alliances)
St Lukes*
Teachers Federation*
Teachers Union*
Westfund Health Fund*

* Part of Australian Regional Health Group (ARHG)

Please ask us if your health fund isn't listed







Professional Membership
ATMS - Australian Traditional Medicine Society
---