Find a Product from our Directory
Featured products

















Member since 2007
Free delivery anywhere in Australia. 30 day money back guarantee. Call 03 9781 5171 or email for a free product brochure and price list.
Energy
Bad habits
Tension
Negative emotions
Healthy ageing
Skin care
Disabilities
Body issues
Ageing
Stress management

Member since 2009
Pure . Natural . Organic Handmade Aromatherapy Products .   
Love
Happiness
Growth
Cleansing
Essential oils
Joy
eDISC
Anger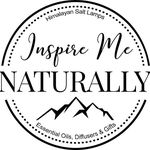 Member since 2013
Fill the corners of your home with the warmth and charm of our Himalayan salt lamps.  Inspire Me Naturally offers Himalayan...
Circulation
Facial
Essential oils
Trauma
Fear
Business
Transformation
Joy
Lifestyle
Stress management

Member since 2007
Herbal Products, Alternative Health Products, Wellness Products, Minerals - Colloidial, Vitamins - Calcium, Vitamins - Multi, Homoeopathic...
Bodywork
Habits
Muscle tension
Infections
Back pain
Fibromyalgia
Tension
Bioptron light therapy
Lower back pain
Sciatica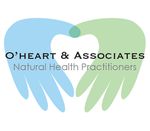 Member since 2012
Healthy Lifestyle You know that true wellness is more than just physical health. Discover your wellness-focused lifestyle with our pure, whole-life solutions.
Transformation
Nervous system
Tarot reading
Emotions
Adults
Hahnemann healing
Feeding
Fatigue
Joy
Business