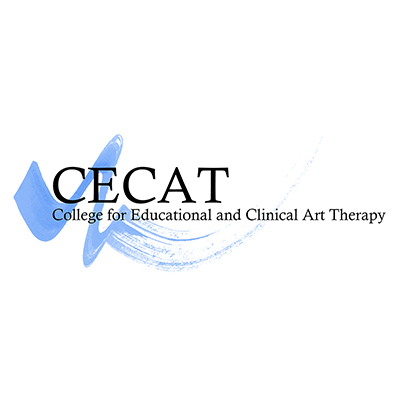 College for Educational and Clinical Art Therapy
Limited spots remaining. Enquire now to secure your spot. Click the Button Below ▼
Send Me Details Now
The College for Educational and Clinical Art Therapy (CECAT) is committed to the training and development of art therapy around Australia and worldwide.
About College for Educational and Clinical Art Therapy
Servicing area
All Australia and worldwide
---
Your Lecturer
Robert P. Gray
Registered Art Therapist and Psychologist
MA A. Th., AThR; B. Soc. Sc. (Psych.) (Hons.), AAPi., MAPS., BA. Theol. (Hons), MA Theol.
A highly regarded art therapy lecturer from Germany, Robert Gray has degrees in art therapy, psychology and theology. As a psychologist, he is able to present art therapy practices in an evidence-based context which further facilitates a well-founded and comprehensible training program. He leads the field in art therapy with his unique integration of psychological techniques and spiritual practices.
Robert is the founder and director of the College for Educational and Clinical Art Therapy. While he devotes his primary focus and energy to CECAT, as a sought-after speaker, Rob accepts select invitations to teach art therapy across Australia and around the world. For instance, he has lectured on art therapy in a two-year full-time Masters Degree.
Such is his expertise and influence on the subject, we believe that CECAT's online certificate and diploma courses are the best alternative to study art therapy if you're unable to study at one of the universities in your country.
Robert Gray is a member of the Australian, New Zealand and Asian Creative Arts Therapies Association (ANZACATA). He is registered with the Psychology Board of Australia (PBA) and a member of the Australian Association of Psychologists Inc (AAPi) and the Australian Psychological Society (APS). He offers clinical supervision (online) for students and professionals in many countries.
ART THERAPY COURSES


Online Certificate & Diploma Courses

Our distance education Art Therapy Courses provide a solid foundation in art therapy for those unable to study at a University due to time restraints or living too far away, or for those staying at home due to the Coronavirus (COVID-19). There has never been a better time to study online.

With a flexible and engaging style, CECAT's training courses and workshops provide explanations of theory, demonstrations of techniques and practical experiences. The use of experiential methods supports an in-depth learning process.

While students can complete the entire course online, we highly recommend taking advantage of our on-campus Intensives. After completing the online modules in your own time, attending an Intensive in an Australian city of your choice is the recommended pathway for those pursuing a comprehensive education. For those who cannot participate in one of our on-campus Intensives, Skype meetings are available.
Why study art therapy with CECAT?
Only four universities in Australia offer an art therapy program: Sydney NSW, Perth WA, Melbourne VIC and Brisbane QLD. In many countries, University art therapy programs are not available at all. For those abroad and those who can't study with one of the Universities, CECAT offers Australian and International Courses for students seeking to enrich their therapy skills or work professionally as art therapists.
Limited spots remaining. Enquire now to secure your spot. Click the Button Below ▼
Send Me Details Now
---