Member since 2010
Emotional Freedom Solutions Australia
56
Hartnett Drive
Seaford VIC 3198
Servicing area: Seaford, Victoria
Are you in search of a way to transform your life or to help others make positive changes in theirs?

Learn EFT and Matrix Reimprinting to discover how you can easily pinpoint where negative core-beliefs were formed to rewrite them quickly and easily!
Accredited Evidence Based EFT Levels 1 & 2 Trainings
EFT is a relatively new discovery that has provided thousands with relief from pain, diseases, emotional issues, phobias, stress,anxiety.bullying issues and just about anything
It is a unique version of acupuncture except you dont use needles. Instead, you stimulate energy meridian points (tapping points) on your body by tapping on them with your fingertips.


There is also now Matrix Reimprinting. This is a different use of EFT (Tapping) which is gentle technique which allows access to core issues at a profound level which allows a deeper healing.
This is where the magic happens for yourself, family, friends and clients if you choose these modalities as a career path
EFT Level 1 and 2 is the pre requisite to attending the 2 day Matrix Reimprinting Practitioner Foundation Course.
---



This Level 1 certified training is the first step of your EFT journey. This training will teach you how to use this therapy so you can have more control of your emotions and well-being.

Here's what you will learn:


The history & principles of EFT and why it is so effective.
How negative emotions disrupt the energy system.
How a healthy energy system can improve quality of life
Basic EFT techniques and effective short cut versions
How to handle some of the blocks to EFT
Plus...an introduction to matrix reimprinting and meta-medicine (the science connecting emotional issues wth disease)
Dates:
For the latest up coming course dates, please go to my website:
NB Due to current lockdowns, I will have no courses planned until we these are lifted. In 2020 I still intend to teach EFT and Matrix Reimprinting in Sydney, South of Melbourne, Gold Coast QLD.
On my website there is 1 planned for January, which will still go ahead.
All general information about course, reasons why we don't teach EFT/MR online etc

Time:
9.30am till 5.30pm

Venue:
Sydney, Gold Coast QLD,
Seaford Victoria

Investment: See website


---

EFTMRA (EFT Matrix Reimprinting Academy) Approved Certified EFT Level 1 and 2
Discuss principles from the palace of possibilities
Discover additional tapping points
Find ways to minimize the pain of uncomfortable memories
Learn how to find core issues
Testing your results
Plus working on cravings, physical pain and phobias and more on matrix reimprinting and meta-medicine
Dates:
Please call or 'Send Enquiry' below.
Time:
9.30am till 5.30pm

Venue:

Sydney, Gold Coast QLD, Seaford, Victoria

Investment: Please call or 'Send Enquiry' below.



Matrix Reimprinting
---
Approved certified Matrix

Reimprinting Workshops

(Pre-requisit EFT level 2 or equivalent experience)

This workshop will show you how EFT can be used to easily find core issues and allow the client to elegantly change those negative beliefs and perceptions. MR reaches a deeper level of the subconcious which makes it so much more effective than other energy therapies.

You will be amazed at the transformations that will occur for the participants on the course and also excited about what you can then bring to your clients as an MR Practitioner.

To become a certifiied Matrix Reimprinting Practitioner, you are required to listen to 12 webinars (at a small extra cost). These are part of ongoing personal development. They cover different specialities within MR and marketing.


---


Matrix Reimprinting workshops

Dates:
Please call or 'Send Enquiry' below.
Time:
9.30am till 5.30pm

Venue:

Sydney, Gold Coast QLD, Seaford Victoria

Investment: Please see website
Qualification details
EFT Level 2 Practitioner EFT Level 3 Practitioner Matrix Reimprinting Practitioner
---
Service categories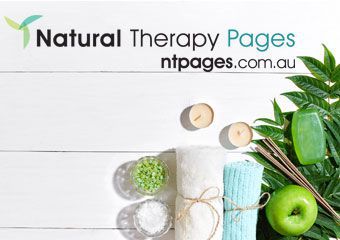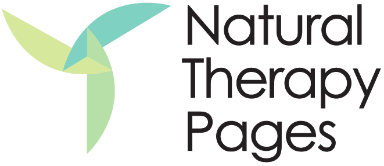 Emotional Freedom Solutions Australia