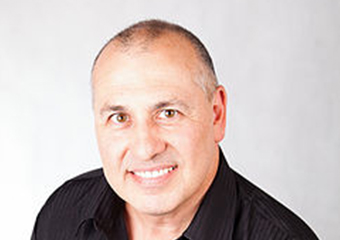 2 Quit Today Hypnotherapy
Clicking on the Send Me Details Now button opens an enquiry form where you can message Brett Gabriel directly
Send Me Details Now
Tired of smoking but find it difficult to quit? You can break free from your cigarette addiction today, which is not only costing you money but also harming your health. Enrol in Brett's Quit Cigarettes in 60 Minutes program to start living a healthier, longer life.
60-Minute Hypnosis Programs
Servicing area
Point Cook ,Altona Meadows and Western Suburbs
---
Focus areas
Fears
Lifestyle
Addiction
Habits
Subconscious
Stress management
---
---
Smoking is an expensive habit, not to mention a deadly one that causes a slew of health problems such as lung disease, cardiovascular disease, bad breath and cognitive issues. At 2 Quit Today Hypnotherapy in Altona Meadows, Victoria, our 60-minute quit smoking program can help you become a nonsmoker for life.
Our approach includes hypnosis, a powerful tool that will assist you in regaining control of your life and the decisions you make. With our method, you have nothing to fear and everything to gain. After just one session, the majority, if not all, of our clients have successfully quit smoking! This is due to the fact that we tailor our programs to each individual's specific needs.
People smoke for a variety of reasons, which explains why a single treatment approach will never work for smoking cessation. Some people's addiction to cigarettes stems from stress, whereas others see it as an important part of their social life. There are also people who find that smoking, albeit temporarily, transports them to a state of complete relaxation.
How Does Our Method Work?
Our smoking cessation program uses a personalised combination of hypnosis and neuro-linguistic programming (NLP). Employing advanced hypnosis practises is responsible for 50% of our system's successful outcomes, which essentially means converting chronic smokers to nonsmokers.
The other half of our method focuses on working with the client's specific needs. Combining the principles and application of NLP and hypnosis is without a doubt the quickest way to quit smoking because they expose the truth behind smoking myths and replace unpleasant patterns of thinking and behaviour stored in your subconscious mind and influencing your conscious state.
If you feel it's necessary to return to us after your initial therapy session, you will be able to receive a free follow-up treatment. However, rarely are there people who return as the first session turns them instantly into nonsmokers.
What Do Our Previous Clients Think of Us?
"I am glad I used the Quit Cigarettes in 60 minutes program because I am sick of breathing in poison, ruining my lungs and burning my money. I want to live a long healthy life and be free – not attached to a habit that causes stress. A smoker stresses about when they have their next smoke and if there is enough money for their next smoke. I wouldn't want to start a family if I was smoking. I am now free!" - Melissa
"After the session I felt as though I hadn't ever smoked, it was the immediate effect that was impressive!" - Barry
"During the session, I was completely aware of things being said to me and completely relaxed. I'm feeling happier and healthier already. A positive experience all round." - Michael
"I am now a non-smoker and will enjoy the benefits of living a longer and healthier life. I will get to experience the joy of watching my baby grandchildren grow into adulthood." - Laine
"I've tried quitting many times but was never as sure as I am now. I feel liberated from smoking cigarettes. I can breathe deeply and enjoy clean air. Thank you Brett." - Carlos
Make an appointment today to learn how to bid cigarettes good riddance!
We're open 3 days.
| | | | |
| --- | --- | --- | --- |
| Tuesday | 10:30 am | To | 7:00 pm |
| Thursday | 10:30 am | To | 7:00 pm |
| Saturday | 9:00 am | To | 2:00 pm |
Qualifications
Certificate In NLP Master Practitioner
Certificate In Hypnotherapy
Certified NLP Practitioner
---