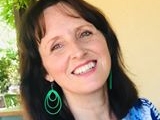 A Balance Centre Kinesiology & Massage
Want to find out my availability, pricing or opening hours? Click on Send Me Details Now to get started.
Send Me Details Now
Clicking on the Send Me Details Now button opens an enquiry form where you can message Kym Cooper directly
Are you feeling overwhelmed, anxious, have behaviours you want to change? Do you have reoccurring joint stiffness and pain? To help you I use a priority system specifically for your health and wellbeing. I use trauma release techniques to eliminate feelings of stress associated with your life experiences and changes. I may also combine this with energetic healing and meditation tailored just for you. You are unique, together, we will create a plan towards wellbeing. Step into your new future, in clinic or online. Contact me today to discuss how I can assist you.
A Balance Centre - Kinesiology
Servicing area
Yea, Lilydale, Mooroolbark, Mt Evelyn, Croydon, Wonga Park, Yarra Valley, Healsville, VIC
---
Focus areas
Trauma
Family health
Trauma therapy
Subconscious
Telehealth
Assertiveness training
---
Hi my name is Kym, I have 20 years of experience in energetic kinesiology and counseling. I also have qualifications in behaviour studies, which help you identify where you have developed a belief or behaviour. Change a reoccuring pattern in your life by finding out why you have created a certain belief or habit. You are then able to change the way you have been reacting and create a new way of being. Everyone is so unique, with individual requirements, so your consultation is tailored for specifically for you. I am also able to detect imbalances in your meridian energy system, find nutrient imbalances and create an individual energetic meditation just for you.
Kinesiology and counseling help you release:





Long held sadness, resentment and bitterness can cause many underlying emotional issues which effect your health, even years later.





Past family dysfunction, such as divorce, death, sexual assault or other trauma could be controlling your life.
You may be in constant fight or flight response, causing adrenal stress.
End emotional eating and addictions using Kinesiology.
You don't have to see me in a clinic, I can consult via telehealth.
No travelling so you can consult with me anytime in home.
---
Why try Kinesiology?
Kinesiology and muscle monitoring, a feedback system that gives instant access to holistic information held in the entire body-mind system, known as the subconscious. Kinesiology measures energetic transmission revealing imbalances within the body. These may manifest into allergies, pain, anxiety, and more.



I find the priority balancing tool. I may take you back in time, helping you unlock, and change a belief or attitude that no longer serves you. If you can't make it into the office, that is completely fine as I am able to access information when speaking to you online.



---
Kinesiology can benefit you in the relief of:
#Trauma: Including Defence force, Police, Health workers
---
What to expect in a consultation
During your consultation, you will spend at least an hour , in a quiet place, where I will be with you, the whole person, finding the cause of your stress and imbalance, not just treating the symptom.





You will experience Kinesiology, counseling and mindfulness, allowing you greater self empowerment in all areas of your life.





After your Kinesiology session you will feel more relaxed, calmer, happier and creative. You will have a feeling of neurological and physical balance.



I'm passionate about helping you and/or your family achieve great health and happiness in your life.
Call me now and feel relaxed, with more vitality and passion in your life.


---
Testimonials
"My 12 year old daughter had symptoms of depression, talked of suicide and continually had mouth ulcers as well as a Alopecia,(hair loss). Since starting to see Kym a few months ago, my daughter is much more pleasant to be with, hissy fits are down to a minimum, 2 weeks after her first visit, no more mouth ulcers and she hasn't mentioned suicide again. I am hopeful her hair will now grow again." Eva. 2018
"I whole heartedly recommend Kym to anyone who is looking for help. I went to Kym feeling completely broken and she helped me so so much. 3 sessions and I feel free and happy." N Hill.
"I had some personal issues that I had tried in previous years to resolve with a couple of different counselors,when I met Kym in 2015, I felt she had a great healing energy and I sensed she had the right life experience to help me drop my "emotional baggage".
In just two sessions I was able to free myself from some long standing emotional/intellectual/spiritual issues that had been getting me down.
Post therapy, I feel great, lighter, and thinks the world makes more sense to me.
I feel more happy and contented in my circumstances.
Having this therapy closed a loop in my life that needed to be resolved. For that, to Kym I am very grateful.
I would highly recommend her services." J. Davies

"Having suffered back pain from a bulging disc Kym provided me with the freedom to return to exercise by releasing and resolving emotional issues. Following this success we also worked on a phobia and some other personal challenges achieving similar satisfactory results. Thank you Kym for helping me move forward in my life both physically and emotionally."
J. Noble


"I very much recommend Kym and her kinesiology practice. She's amazingly talented and perceptive. Miracles happen!"
Tracey S.

"Thank you Kym, I definitely felt different at the time, but what is more impressive is now when I look back. It's less than 2 months since I saw you and how I feel and how I act has changed. Before I might have thought of something and not taken any action. (Lack of confidence?) Now I am taking action, without doubting myself. I have a new job! The job interviews were totally different to any others I have done. I didn't spend my time worrying about the interviews, I just did them.
Thanks again"
Scott T.
---
---
Call me today, or 'make an Enquiry' below, for more information, or to book your first appointment.

Qualifications
Bachelor of Arts (Psychology, Social Sciences, Anthropology, Creative Arts)
Ba Social Science
Ba Behaviour Studies
Diploma of Kinesiology
Professional Membership
Massage & Myotherapy Australia
---