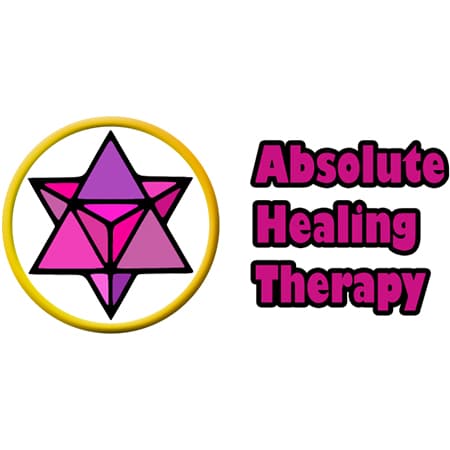 Absolute Healing Therapy
Want to find out my availability, pricing or opening hours? Click on Send Me Details Now to get started.
Send Me Details Now
Clicking on the Send Me Details Now button opens an enquiry form where you can message Miriam Rose directly
I Endeavor To Use A Holistic Approach By Promoting Well Being And Integrating The Mind Body Spirit Light Connection To All My Services.
Absolute Healing Therapy
Servicing area
St.Kilda and Melbourne, Long Distance Counselling and Energy Healing Skype sessions are available.
---
Focus areas
Finances
Regression therapy
Stress management
Well-being
Love
F5
---
---
Are you experiencing Depression, Anxiety, Low Self Esteem, Childhood Traumas, Relationship Difficulties, Fear, Anger, Unsure of your Life Purpose, Loss of a Loved One, Poor Concentration, Lack of Love, Feeling Unworthy, Poor Physical, Emotional, Mental, Spiritual Health and Well Being?
If this sounds like you, please allow me to gently heal the causes of your discomfort.
I am here to help you heal the cause of your discomfort, and not to slap on a band aid, by attempting to cure the symptoms.
Please join my Soul Tribe and subscribe to my YouTube channel called: Miriam Rose

Specialising in Space Clearing using a variety of ancient methods like Feng Shui, Crystals, Candles, Sage and so much more.
Space Clearing is useful for your home, or your business to get rid of negative, lower energies, to remove unwanted entities, to create greater wealth, improve your luck, improve love and relationships, increase the chances of selling/renting out your property, increase chances for fertility, improve your health, and protection.
Please note that the space clearing process will take approx. 1/2 a day.
About Me
Speaking from personal experience, when I was at a low point in my life, I suffered from severe PTSD, having used some of the above mentioned Energy Healing Methods my PTSD has permanently left me, and only after having had 3 sessions.
Therefore, I strongly believe in the power of Psychotherapy in conjunction with Energy Medicine.
Of course, we are all different. Some clients may require a once off session, whereas others may need several sessions ( a 6 sessions package is recommended), and in more severe cases infrequent follow ups in order to achieve their optimum feeling of well being.
If you suffer from Emotional, Physical, or Spiritual pain, and are feeling stuck , or disconnected and are unable to live the best version of yourself then I am here to help you to live a Meaningful Life, and to help you heal your Trauma, to release you from Physical pain, and to help you Transform your Life from feeling SAD to feeling GLAD with Transformational Healing Therapy.
I am an Intuitive Communications Energy Healer of many modalities with 30+ years of experience.
I strive to offer all my clients a Premium Service, and am constantly upgrading my skills, because I approach each clients needs on an individual basis, and offer a variety of healing methods depending on the clients unique circumstances.
My qualifications also include: Dip. Counselling, Dip. Grief and Bereavement Counselling, Dip. Community Services, Associate Dip. Early Childhood Development. Cert. Life Purpose Life Coaching.
I come from a place of non judgement in all of my healing sessions, because I understand the magnitude of each persons earths experience, and their lives journey.
I will be honoured and delighted to be a part of your personal journey, and your healing progress which will lead you towards an improved state of being, where you will become whole and complete.
The sooner you will start your healing process, the sooner you will feel better about yourself, and about the world around you, as well as your significant others!
---
Do you wish to recreate the story of your personal life?
Do you have the desire to live your life to its fullest potential?
Are you striving for personal success, growth, an ideal relationship?
Do you want to find your true Soulmate?
Do you wish to have an abundant life, and increased finances?
Would you like to improve the affairs of your current business situation?
Would you like to feel healthier on an emotional, mental and/or a physical level?
If you have answered YES to even one of those questions then I would like to invite you to work with me on an individual basis, so that I can aid you and help you to break through your blockages which are holding you back.
Allow me to help you to be the best that you can be, and to live the best life that you deserve to live.
Some of my qualifications are:
Akashic Records Reader (The Akashic records are the karmic audit of everything that ever happened throughout all of your lifetimes. It is YOUR book of life, and I have the capacity to retrieve information from it which is holding you back today, and with your permission to break contracts and vows which you have made in the past which no longer serve you a purpose in this life time, and are simply holding you back from living your best life).
Medical and Vibration Intuitive
Past Life Regression Therapist
Reiki Master
Angel Healer
Quantum Consciousness Emotional and Spiritual Healer
Theta Healer
Aura and Chakra Healer
EFT/NLP ( Anchoring) Practitioner
Enar Device Therapist/Bowen Therapy for Physical Pain Relief
Homeopathic Remedies for increased energy, and aiding in removal of blockages: Bach Flower and Chakra Remedies
Oracle, Angel card readings
Long Distance Counselling and Energy Healing
I run regular Workshops/Meditation
The listed above are just some of my qualifications, but not all.
In March 2020 I am embarking on a Shamanic Learning Journey to provide my clients with further Healing Options. My studies will not disrupt my work, hence I will be available for bookings as per usual.
---
To make a booking please contact me on: 0403176220 For Long Distance Skype sessions, please email me: melbalternativeenergyhealing@gmail.com
---