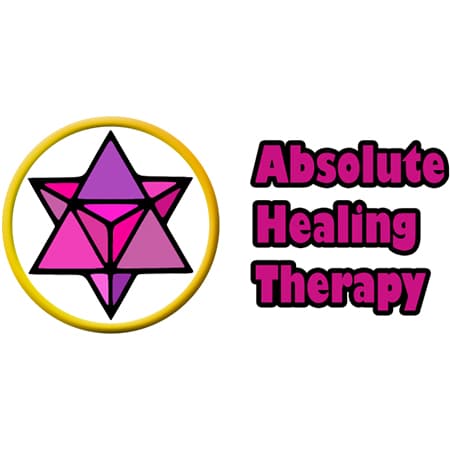 Clicking on the Send Me Details Now button opens an enquiry form where you can message Miriam Rose directly
Send Me Details Now
I strongly believe in the power of Energy Medicine and the benefits it can have for all individuals. 
Absolute Healing Therapy - Healing Services
Servicing area
St.Kilda, Melbourne and via Skype are also available
---
Focus areas
Finances
Regression therapy
Stress management
Well-being
Love
F5
---
---
I offer a Premium Service which is a combination of a Counselling/Mentoring session in conjunction with a Natural Healing session. Duration of a session can be 60 minutes or 90 minutes, depending on your needs. For a complete life Transformation, I offer 6 session pre purchased package at a lower price as each client is unique, and so are their needs.
Reiki Healing
Reiki is a form of alternative therapy commonly referred to as energy healing. Universal life force energy flows through all living things. The practitioner channels this universal life force energy into the body of the recipient and this will leave them feeling refreshed, relaxed, and centred. Reiki has benefits on all levels including on a mental, physical, spiritual, and emotional level.
Reiki Angelic Energy Healing
Reiki Angelic Energy Healing helps you to regain focus. Through angelic pillar of energy/light healing, you give access to the divine to flow through you. As more of it flows through your mind, body, and soul, it clears out a lot of clutter. Angelic Healing Energies will assist with recovery for a variety of issues, and specifically with challenges such as burn-out syndrome, or it can help to remove you from a situation where you feel stuck in a rut.
Theta Healing
The aim of theta healing sessions is to release old patterns and blockages of behaviour and thought which do not provide any positive benefits. These patterns are stuck in the clients DNA strands. Theta Healing has the capacity to transform limiting beliefs and facilitates the removal of self-sabotaging blocks to succeed in your life through new perspectives.
Spiritual Quantum Healing
During a session, you will be taken on a journey to heal your past wounds, beliefs, conflicts, and unresolved issues. The aim is to return your Soul from negative circumstances that it has been subject to so that it can return to wholeness and its authentic state. This method is beneficial in not only healing your spirit but also healing your emotional issues such as anxiety, depression, loss, grief, family difficulties, or social disharmony.
Emotional Quantum Healing
Life between Lives, you will be guided to expand and to explore alternative realities via alternate universes. You are a lot more than your thoughts and your body. In this session, you will connect between emotions and quantum particles to use your quantum nature for 'deep emotional healing' throughout various stages of life. The deeper you will allow yourself to drift into your quantum emotional consciousness, the stronger your connection will become with the purest source of consciousness of unconditional love.
Akashic Records and Angelic Healing and Protection
I can assist you in removing frustration and anger in certain situations and people. Your Sacred Contract is the agreement that your soul makes before birth on Earth, in order to progress it's growth while in this lifetime. This is where your soul agrees to the kinds of karmic lessons you'll learn, experiences you'll have, and circumstances you'll find yourself in during this lifetime. Sometimes we have soul contracts with someone, somebody that does NOT serve our best interest. In fact, they hurt us and manipulate us and destroy our mental, and emotional happiness. I can help with cutting the soul contracts which don't serve you a purpose, and free you from all karma.
EFT
EFT is highly effective in treating physical and psychological problems and it involves the gentle tapping of nine acupressure points that connect to the primary meridians in our energy system. The principle behind Clinical EFT is that all negative emotions are caused by a disruption in the body's energy system. EFT restores and re-energises your belief system to its original state and in doing so helps with progressive recovery.
Medical Intuitive Healing
The Medical Intuitive session is highly effective in understanding and acknowledging the messages that your body is sending you. Healing will take place on a physical, emotional, and spiritual level. Throughout the session, I will aim to heal and to work on your energy centres which are out of alignment, ensuring that your wellbeing improves and that you will be able to thrive at your optimum level.
Past Life Regression Therapy
Past Life Regression Therapy is a gentle method of hypnotherapy which sees the client go back through time to their previous lives or incarnations by accessing experiences and memories that are normally hidden in their subconscious. Past Life Regression Therapy can help you to remove emotional blockages, overcome irrational fears, and overcome bad habits/patterns of behaviour.
Space Clearing for Your Home or Business
Space clearing is a powerful and effective method to removing negative energies and/or entities which are stuck on the earthly plane, in or around your premises, which can be disruptive, and intrusive to your daily living.
Evil Eye Curse Spell Removal and Protection
Over the years, I have successfully conducted hundreds of Curse, Spell, or Evil Eye removals. After I have conducted this incredibly sacred ritual, I call upon Archangel Michael to place total protection over you, so that this situation can never affect you again in the future.
Bach Flower Remedies
Bach Flower Essences are a natural remedy used for emotional, spiritual and mental balancing.
Colour Therapy
Colour is radiant luminous energy. Used by the Greeks, Egyptians, and Romans colour therapy is highly effective. When we lack light, depression, insomnia, alcoholism and suicidal tendencies can increase. Exposure to light can affect moods, hormones and fertility.
ENAR PAIN RELIEF THERAPY SESSION IN CONJUNCTION WITH A RELAXING REIKI SESSION: A 60 MINUTE SESSION
Pain relief and de-stressing through ENAR - Pain Relief Therapy
ENAR stands for Electronic Neuro Adaptive Regulation Therapy, and it is a new type of therapeutic medical device using reflex-bio-feedback electro-neuro-stimulation technology. ENAR works with the body, through the skin, to locate and innervate problem areas. ENAR prompts the body to heal itself, to relieve pain quickly, restore function and improve health. It is listed on the Australian TGA website as an approved device (Listing ARTG 147761).
N.L.P. - Anchoring
Can be used in a varied ways, from changing your emotional state of mind, to aiding release your old, patterns which dont serve you a purpose, and replace them with positive patterns, as well as an improved emotional state of being.
When you create an *NLP Anchor* you set up a stimulus response pattern so that you can feel the way you want to, when you need to. In *NLP*, " *Anchoring*" refers to the process of associating an internal response with some external or internal trigger so that the response may be quickly, and sometimes covertly, re-accessed.
CHAKRA REMEDIES -COLOUR THERAPY
Colour is radiant luminous energy. Used by the Greeks, Egyptians, and Romans colour therapy is highly effective. When we lack light, depression, insomnia, alcoholism and suicidal tendencies can increase. Exposure to light can affect moods, hormones and fertility. Chakra Remedies are Flower Essences which help to enhance, and improve your energy centres for healthy functioning.
---
For more information view my website, send me an email or give me a call
---