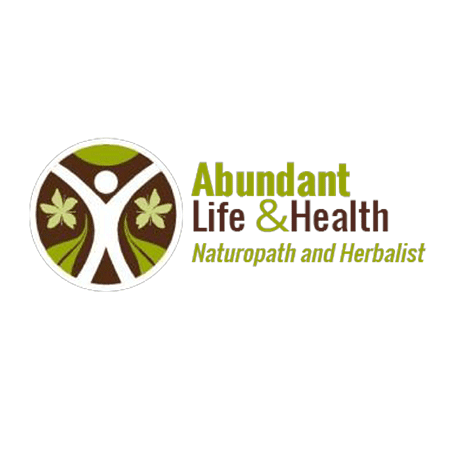 Abundant Life & Health
Clicking on the Send Me Details Now button opens an enquiry form where you can message Abundant Life & Health directly
Send Me Details Now
Are you fed up with being sick & unable to enjoy life to the fullest? Being sick is the body's reaction to dietary and lifestyle changes. Learn how John and his team of first-rate naturopaths and herbalists can restore your vitality so you can achieve anything you set your mind to.
Naturopathic Treatments & Herbal Medicine
Servicing area
Penrith district, Blue Mts; Western Sydney N S W
---
Focus areas
Joy
Wellness
Healing art
Pain relief
Fitness
Herbalist
---
---
When you are sick, you want to get better like most people. You don't just want to mask the symptoms; you want to address the root cause in order to be truly well. Your health and overall wellbeing are our top priorities at Abundant Life & Health in Penrith, New South Wales.
We want YOU to be the best version of yourself, not just the best version of your current health. In addition to our naturopathic clinic, we have opened an organic food shop that sells 100% organic food that is gluten-free and vegan-friendly. Everything we've done has been done with you in mind.
About John Miller-Crispe ND
In 1990, John Miller-Crispe ND founded Abundant Life & Health. His initial goal was to provide excellent health advice and naturopathic services. It didn't take long for him to establish himself as a proficient naturopath and medical herbalist. As the clinic flourished, he brought in more practitioners and introduced more services to better serve his growing clientele.
John has been treating a wide range of acute and chronic health conditions affecting individuals of all ages for over 30 years, using his skills in naturopathy, nutrition, herbal medicine and homoeopathy. He works closely with other healthcare professionals to ensure that his clients have the best possible health outcomes.
John's specialisations include the following:
Nutritional, dietary and herbal therapies for oncology support
Autoimmune and inflammatory conditions
Digestive issues
Energy and mood disorders
Infertility
Hormonal imbalances in women
Children's health
Meet Our Team
The following people work alongside John to ensure our clients' optimal health:
Aleisha De Fague ND, Naturopath
As a degree holder in the fields of naturopathy, herbal medicine and nutrition, Aleisha has a strong interest in research and testing, which enables her to determine the underlying causes of disease and provide our clients with the best health solutions for their individual needs.
Angelika Norbury, Clinic Manager
Angie has a wealth of knowledge that she shares with our clients to ensure their successful return to health and wellness.
Services Offered
Homoeopathy
This type of natural therapy is used to treat both acute and chronic health problems. Homoeopathy involves administering small doses of a substance that causes symptoms in healthy people after diluting it repeatedly in water or alcohol. This is known as "Like Cures Like." This medication is available in the form of drops, tablets, pills or creams.
Clinical Nutrition
Proper nutrition is essential for keeping the body functioning at its best. Our bodies receive nutrients and energy from the food we eat, allowing them to repair themselves and build healthy cells. At Abundant Life & Health, we will create a nutrition plan tailored to your specific needs. We approach a healthy diet on a personal level, emphasising the concept of whole foods and avoiding processed foods.
Herbal Medicine
Herbalism is the use of plants to treat disease and improve overall health and wellbeing. It promotes the body's ability to heal itself. Herbalism is practised all over the world and is recognised as a medical system by the World Health Organisation.
Contact us to learn more about our other naturopathic services, or make an appointment today to get started on your path to wellness.
---
We're open 5 days.
| | | | |
| --- | --- | --- | --- |
| Monday | 9:00 am | To | 5:00 pm |
| Tuesday | 9:00 am | To | 5:00 pm |
| Wednesday | 9:00 am | To | 5:00 pm |
| Thursday | 9:00 am | To | 5:00 pm |
| Friday | 9:00 am | To | 5:00 pm |
Qualifications
Diploma of Remedial Massage
Graduate Diploma In Health Science (herbal Medicine)
Bachelor of Naturopathy
Diploma of Herbal Medicine
Diploma of Homoeopathy
Diploma of Nutrition
Certificate 4 In Touch For Health
Trained Scenar Practitioner (pain Relief)
Professional Membership
ANTA - Australian Natural Therapists Association