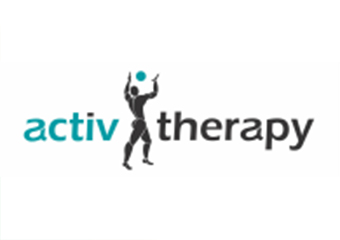 Activ Therapy Liverpool
Alert Practitioner
By clicking on the Alert Practitioner button, we send the practitioner a message on your behalf that you would like to get intouch with them.
A HEALTHIER YOU STARTS HERE Physiotherapy ~ Chiropractic ~ Massage
Activ Therapy Liverpool
Focus areas
Holistic health
Movement
Massage therapy
Pain relief
Stress management
Values
---
---
Dedicated time
Our therapists spend the time with you. We dont use assistants and we dont treat 2 or 3 patients at the same time.
Hands on treatment
Our therapists are all experienced in a range of manual techniques to immediate pain relief from your symptoms.
Treatment that works
Our assessment and treatment is targeted at the cause of your problem and not just the symptoms. We focus on getting fast results as well as providing a treatment plan for lasting results.
All your needs in one stop
Our team integrates chiropractic, physiotherapy, massage tharapy and exercise physiology to ensure that we use the best treatment techniques out there to help you.
---
About Us
Welcome to Activ Therapy! Our Our team of experienced and caring professionals provide integrated allied health services to our communities. Through experience, innovation and integration as well as a growing knowledge base of diverse special interest areas, our goal is to deliver exceptional care and treatment. Most importantly we aim to deliver a service to you that will achieve lifetime results.
The Activ Therapy Difference
At Activ Therapy we have taken a different approach. One that seeks the source of your pain.

Every day our body is placed under stress. It can be emotional, chemical (what we eat, drink or breathe in) or of course physical stress (from work, sports or repetitive activity). These stresses can impact our bodies in complicated ways leading to restricted movement, weakness, pain and disability. At times pain and the damage that we see on scans is the end result of how our body has responded and compensated to cope. So how do you know what the real cause is? What treatment is best for you? Do you see a physiotherapist or chiropractor? Do you need to see a massage therapist or maybe you just need to get out and exercise.

Finding complete health solutions for our communities is our passion. Our goal is to provide the answer to the questions above and determine what is causing your pain so that you can receive the complete answers in order to fix it.

Read our page on The Activ Therapy Difference
Your Health Solution
At Activ Therapy we are continuously seeking innovative, evidence based approaches to the complex patterns that develop in the human body. To find the best solutions we have worked to combine the knowledge and expertise of physiotherapy, chiropractic, massage therapy and exercise physiology. Taking the what works from each discipline and integrating it in to a complete holistic health solution.
Our Core Values
Our commitment to our 4 Core Values drives our service delivery and we aim to make it evident in every visit.
Quality & Professional


Innovative


Community based


Continuous Improvement


Read our page on Activ Therapy Core Values
Registered, recognised, associated
All of our physiotherapists, chiropractors and exercise physiologists are university trained, fully registered with all health funds and the hicaps system (to allow you to claim on the spot) and are registered under the Australian Health Practitioner Regulation Agency.

Each therapist is also an active members of the respective professional association ensuring that your treatment comes from the highest standards in Australia.
---
SERVICES
Hands on treatment for the cause of your symptoms
Treating all body regions using a holistic approach
Professional and qualified massage therapy
Exercise based treatment for chronic disease and rehab
Services for employers and companies
In clinic and onsite sports physiotherapy services
Western acupuncture for musculoskeletal conditions
Active Release Techniques for functional recovery
---
---