Learn how your food, exercise, sleep & stress affects your health based on your glucose biomarkers.
Now available for non-diabetics.
Join the Vively waitlist now to get a 30% discount.
Join the waitlist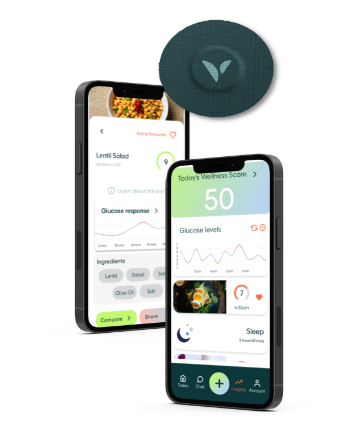 Acu Dao Natural Healing & Wellbeing
Regents Park Medical & Professional Centre Private Health Fund Rebates Medibank Members Choice Provider
Acu Dao Natural Healing & Wellbeing
Servicing area
Regents Park and surrounds, Queensland
---
Focus areas
General health maintenance
Pregnancy support
Sciatica
Well-being
Stress management
Sinus
---
Welcome to Acu Dao Natural Healing & Wellbeing
---
Hello, I would like to introduce myself. My name is Brett Wise. I am a Registered Acupuncturist and an accredited member of the Australian Acupuncture and Chinese Medicine Association (AACMA).
My interest is in musculo-skeletal conditions such as:
Back Pain/ Low Back Pain (Acute & Chronic)

Post Pregnancy Lower Back/Pelvic Pain

"Short Leg Syndrome"

Sciatica

Pelvic Pain

Bulging Lumbar Disc

Muscle Spasm & Strain

Sporting & Work Injuries

Tennis Elbow

Golfers Elbow

Whiplash

Jaw Tension/Clenching

Childrens Growing Pains

Pain Management
Muscle tension imbalances impact upon all major joints & organ systems of the body causing a myriad of disorders. Addressing the muscular system and assisting the body's innate ability to correct the imbalance is an integral part of the treatment protocol.
Other conditions where Acupuncture has achieved effects as outlined below are:
Headache tension-type & chronic

Migraine prophylaxis

Sinusitis (Acute & Chronic)

Gastro-intestinal disorders

Gynaecological disorders

Stress

Allergies seasonal & perennial

Fertility & Pregnancy Support

Birth Induction

Supporting Immune health

General Health Maintenance & Wellbeing
According to The Acupuncture Evidence Project, latest analysis of current and past research has found of the conditions outlined above show:
Evidence of positive effect; Evidence of potential positive effect and Unclear/insufficient evidence of effect.

Empower your bodys natural healing ability

---
The clinic opening times are 7:00 am - late pm Tuesday, Wednesday and Thursday. 7:00am - 5:30pm Friday. Every second Saturday 6:30am - 1.00pm.

Thank you
Brett Wise


Qualifications

---

Registered Acupuncturist
Ba. H.Sc. Acupuncture
Adv. Dip. H.Sc. Acupuncture
Cert. Biomesotherapy / Point Injection Therapy
Services
Acupuncture and Electro-Acupuncture
Qualifications
Registered Chinese Medicine Practitioner
Bachelor of Health Science In Acupuncture Therapy
Professional Membership
AACMA - Australian Acupuncture and Chinese Medicine Association
---