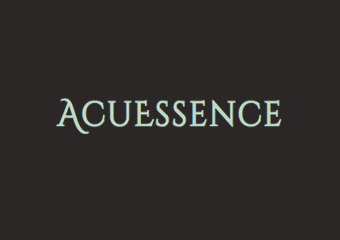 Clicking on the Send Me Details Now button opens an enquiry form where you can message AcuEssence directly
Send Me Details Now
When your body cannot heal itself and needs help, Oriental Medicine can help. Your body has an innate knowledge of how to function optimally, but if this is not happening for you, then give it the attention it needs to regain this ability. Make an appointment with Sylvie today!
AcuEssence
Servicing area
Inner West, Drummoyne, Hunters Hill, Woolwich, Rozelle
---
Focus areas
Herbal prescriptions
Herbal treatment
Herbalist
Chinese herbal medicine
Fertility acupuncture
Traditional acupuncture
---
---
In her work as an Oriental Medicine doctor, Sylvie's approach is not prescriptive, but gentle and powerful, as she tailors it to each individual patient. She has gained the ability to see the subtleties of disorders and fine-tunes her treatment methods over the years.
Each day, our energy levels are different, so she continually monitors your energy and enhances the treatment as needed. To be able to care for every person who walks through her door, she limits how many people she works with each week.
Services Offered
Acupuncture
Traditional acupuncture assists in restoring equilibrium and preventing further imbalances. The treatment is based on the unique nature of each person, which has endured the test of time.
In general, traditional acupuncture aims to strengthen you by supporting your body's natural mechanisms like purinergic signalling pathways, nitric oxide (which relaxes blood vessels), serotonin, cortisol (involved in the response to stress) and endorphins (body's natural pain reliever).
Treatment sessions vary depending on the person and nature of the ailment being treated. One treatment might be enough for some people while others require multiple treatments. You should notice some improvement after four treatments. The number and frequency of treatments will be discussed during your initial consultation.
You can expect to feel calm following treatment, but others may feel slightly spaced out. Some people experience immediate improvements after treatment, whereas for others the effects are more subtle.
Acupuncture is helpful in treating many conditions, including but not limited to:
Fertility, Pregnancy and Childbirth
Women's Health
Grief
Digestion
Fatigue, Stress
Pain
Herbal Medicine
This is safe and effective when practised with integrity. Drug interactions, contraindications, and therapeutic effects of herbs are carefully analysed.
Most adverse reactions are rare and have no side effects. If allergic reactions are considered high risk, they are managed with close monitoring and low initial doses.
Through a multi-step manufacturing process developed over 20 years, Sylvie uses herbal granules and extracts that contain less alcohol than tinctures - under 5%, making them far more palatable. All liquid extracts follow GMP guidelines based on traditional values enhanced by modern science. The raw herbs are first heated over a long period of time in an ethanol-water solution, then concentrated by evaporation (distillation), then filtered for purity.
Sylvie uses only the highest quality herbs from reliable TGA-approved sources, which do not include endangered species or products. All-natural, heavy metal and drug-free botanical medicines.
In the first consultation, a combination of questions, palpation, pulse-taking, and tongue examination is used to diagnose your condition. Herbal medicine and acupuncture can be used together in the same consultation.
Afterwards, you will be given or sent herbal medicine to be taken as instructed. Your remedies may be in the form of pills, tinctures, or granules that are added to boiling water. Skin conditions may be treated with creams, ointments, or lotions. Daily herbal medicine care accelerates recovery.
Inner Space Techniques (IST)
This style of somatic psychotherapy is based on meditation. The ancient tradition is adapted to provide profound emotional and energetic healing for today's world.
You'll gain clarity in your life, release the root causes of emotional blockages, and let go of dysfunctional patterns and beliefs. This technique empowers you to feel stronger and lighter, giving you the freedom you seek.
Get in touch with Sylvie to learn more about her services or to book an appointment!
We're open 7 days.
| | | | |
| --- | --- | --- | --- |
| Monday | 10:00 am | To | 8:00 pm |
| Tuesday | 10:00 am | To | 8:00 pm |
| Wednesday | 10:00 am | To | 8:00 pm |
| Thursday | 10:00 am | To | 8:00 pm |
| Friday | 10:00 am | To | 8:00 pm |
| Saturday | 10:00 am | To | 8:00 pm |
| Sunday | 10:00 am | To | 8:00 pm |
Qualifications
Acupuncturist
Herbalist
Oriental Medicine Doctor
Ist Practitioner
Grief Recovery Specialist
---