Member since 2007
Aliveness Pty Ltd
Servicing area: Australia
Love
Aches & pains
Energetics
...
Want to find out my availability, pricing or opening hours? Click on Send Me Details Now to get started.
Clicking on the Send Me Details Now button opens an enquiry form where you can message Ewen J Richards directly.
What is Aliveness Coaching?

Aliveness Coaching is a creative framework which integrates a continually evolving breakthrough synthesis of the most effective methods.

Outcomes can include permanently transforming patterns of stress and stimulating creativity and effectiveness.


"My committment to the best personal and business development and training and my very effective work with entrepreneurs and creative people has led to the development of original breakthrough educational methods and coaching approaches."
Ewen J Richards October 2011


Aliveness Coaching and Consulting

"Our bodies are like living sculptures
shaped by our innermost thoughts.
By moving the structure and energy flow,
our fixed or ineffective patterns are replaced
by more fluid and functional ones."
Ewen J Richards
"The world is what you think it is"
Huna (Hawaiian)
---

Welcome to Aliveness Coaching

When we are born we have a natural two way communication with our body and then, at some point, gradually or in stages, we lose it.

When the body tries to communicate with symptoms or aches and pains, our cultural bias is to suppress or ignore that communication.

What would it make possible for you if you could tap into the resources of your body to enhance your intuition and make better choices?

What if you could learn to work with your body to magnify your creativity and effectively focus your intention to create your life deliberately?

What to Expect:

Each session is outcome-based according to your individual needs and intentions.
Coaching and educational approaches are preferred to the less empowering medical "therapeutic" models.

Ewen was a Master Bodyworker for 26 years.
Since the pandemic, he has focussed on Telehealth and coaching by phone or video.

He has always worked with a very wide range of methodologies and understandings.
Ewen applies a unique balance of the most advanced innovative approaches and the most ancient and culturally variable, always guided by an intuitive and urban shamanic perspective.

Methods include:

Neuro-Linguistic Programming (Master Practitioner).
Clean Language Practitioner
- Outcome-focussed advanced methods of developing and working with metaphors and trance states without bias or influence from the facilitator/coach.
Body-Centred Psychotherapy (Core Energetics)
Various other western and oriental influences.

Ewen is an experienced educator as well as a coach.

He is a Reiki Master and Seichim/Sekhem Master who has trained with the originator, Patrick Zeigler in All Love.

Other methods Ewen uses include Hypnotherapy.
He is also very familiar with most natural therapies including nutrition and Eastern and Western herbal medicine and Homeopathy.

His interest in Flower Essences and Vibrational Medicine started in 1977 and he has prepared and tested more than 20 unique essences.
In 1994, Ewen developed his own unique modality that he called "Flower Dreaming" and introduced to over 500 people mainly though experiential workshops.
More recently the variation of this work called "Future Dreaming" was developed as a demonstration of the power of the Shamanic Journey for consciously creating the future as well as the possibility of Shamanic Time-Travel.


Take charge of your well being!

Enhance your vitality and results.

Have more fun and fulfilment in your life and career.


Qualification details
BSc(Hons) Physiology - Brain Research

Dip Ed
Diploma of Core Energetics- Body Psychotherapy
---
About Me
My interest in the natural therapies started when I designed and taught a Neurology course to Natural Therapists in 1975 and 1976.
Most recent training:
4 years training in Core Energetics Body Psychotherapy,completed 2006 (www.coreenergetics.com.au)



2002-2008 Practical Bodywork training in all 3 levels of the"Wohlman Method for the Whole Person" (www.garywohlman.com/btt.html) Reviewing 2007.



2008 Coached in 3 programs of the Self Expression and Leadership Program with Landmark Education



Reiki Master, Seichim Master, Advanced Huna Shamanic training



15 years experience with Aura Photography and Whole Body Aura interpretation.



Training in a wide range of mind/body/spirit frameworks and modalities including NLP, Hypnosis and Trance-States, Kinergetics, Reflexology, Wholistic Breath-Release, Dynamic Relaxation, Hakomi, Chelation and Earth Energy Healing



45 years experience in many approaches to Wholistic Healing including Massage, Bodywork, Flower Essences, Neo-Reichian Therapies and Bioenergetics
Mission Statement by Ewen J Richards- October 2011
"I am a stand for the highest possibility and self-expression for all of life.
I relate to each person as a great leader.
Even when they are not being that, I still see their greatness which keeps me connected to my own.
From this place, and my connectedness to the whole, I serve and hold a space for the miracle of life to unfold in its own way, on its own terms. Relating to leaders from this place, I call them into being into new realms of leadership."
Ewen Richards, Social Entrepreneur
Leadership coach and Transformational speaker.

My Wealth Dynamics Profile is strongest as Supporter with some Star

---
Service categories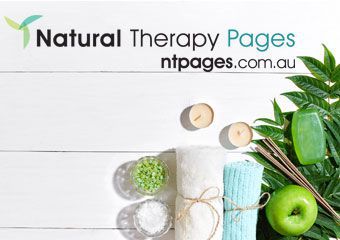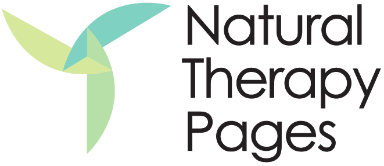 Aliveness Pty Ltd