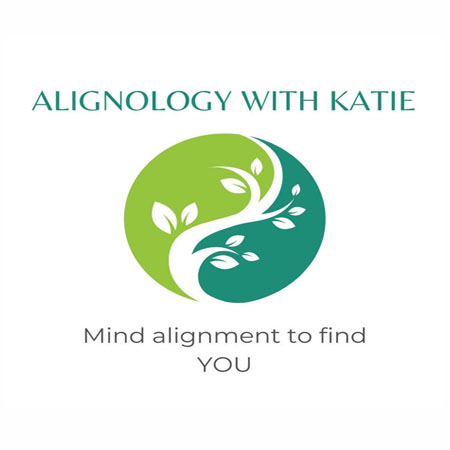 Alignology with Katie
Want to find out my availability, pricing or opening hours? Click on Send Me Details Now to get started.
Send Me Details Now
Clicking on the Send Me Details Now button opens an enquiry form where you can message Alignology with Katie directly
Various healthy lifestyle changes can be achieved through hypnosis. Regardless of where you are or what you're going through at the moment, Katie will support you, hold you accountable, make you feel challenged, and cheer you on when you accomplish your goals.  Book your consultation online today!
Family & Children Counsellor
Focus areas
Telehealth
Fear
Children's emotional health
Children's anxiety
Family counselling
Family trauma
---
---
In over 10 years of working within the community service and education industry, Katie has seen and heard many unimaginable stories, tales that are tragic and heartbreaking.
Her observations demonstrated the cycle and relation between trauma suffered in childhood, trauma experienced in adulthood, and beliefs held in an individual.
As a professional, she wanted to help more people by using holistic, proven methods of therapy that have been around for a long time but have not been utilised enough.
The majority of people are capable of healing and advancing without relying on medical interventions.
Most of the time people need someone to be there for them, provide patience and understanding, and show them that they can heal and recover if they learn the right skills.
In today's chaotic world, we could all benefit from taking that time and space to stop and take care of ourselves so that we can be the best versions of ourselves.
Katie specialises in the following:
Hypnotherapy
Neuro-Linguistic Programming
Guided imagery meditation
Play therapy
Counselling
Dialectical Behavioural Therapy
She counsels men, women, children, teens, and families either face to face, over the phone, or via Facetime and Zoom.
Services Offered
Hypnotherapy
Among the most underappreciated and misunderstood therapeutic techniques is hypnosis.
As opposed to popular belief, you cannot be hypnotised without your consent or knowledge. A trained professional, however, can assist in hypnotising you so that you will be more likely to achieve your goals.
People can use hypnosis to get over fears, cope with pain, or better manage stress in their lives.
It involves a state of deep relaxation and focus, similar to that of daydreaming or meditation.
The process involves making suggestions to your subconscious that it will accept.
From simple relaxation techniques to pain management in childbirth, hypnosis is an extremely versatile tool.
This is a simple and inexpensive method with lasting benefits.
With virtually no negative side effects, it can provide multiple benefits simultaneously.
In rare cases, upsetting information may surface from the subconscious and can be discussed and sorted out in therapy.
Play Therapy
With play therapy, children are able to express themselves, regulate their emotions, communicate, practice and master new skills.
Play therapy helps children express real-life experiences and their inner feelings in ways that improve insight and capacity.
The focus of play therapy is on the child and what is best for them.
It gives the child autonomy to take back control of their life and resolve whatever is troubling them at their own pace, through a medium that is comfortable, natural, and familiar to them.
Play therapy can provide many benefits, including:
Being more responsible for certain behaviours
Learning coping strategies and being creative
Self-respect
Being empathic and respectful of others
Eases anxiety
Experiencing and expressing feelings fully
Improved social skills
Stronger family ties
Solution-finding skills
Mindfulness for Children
A mindfulness program for children aged six to ten. These are very important when we are dealing with stress and uncertainty and navigating the current space and world we live in.
Gestalt Therapy
Gestalt therapy is an integrative, holistic, person-centred form of psychotherapy that focuses on the challenges and opportunities facing a person now rather than on life's past.
The following are a few of the potential benefits of gestalt therapy:
Self-control is improved
Improved ability to monitor and regulate mental states
Knowing your needs better
Tolerating negative emotions more easily
Better communication skills
Mindfulness improved
Improved understanding of emotions
If you're ready to realign, send an online message to Katie.
---